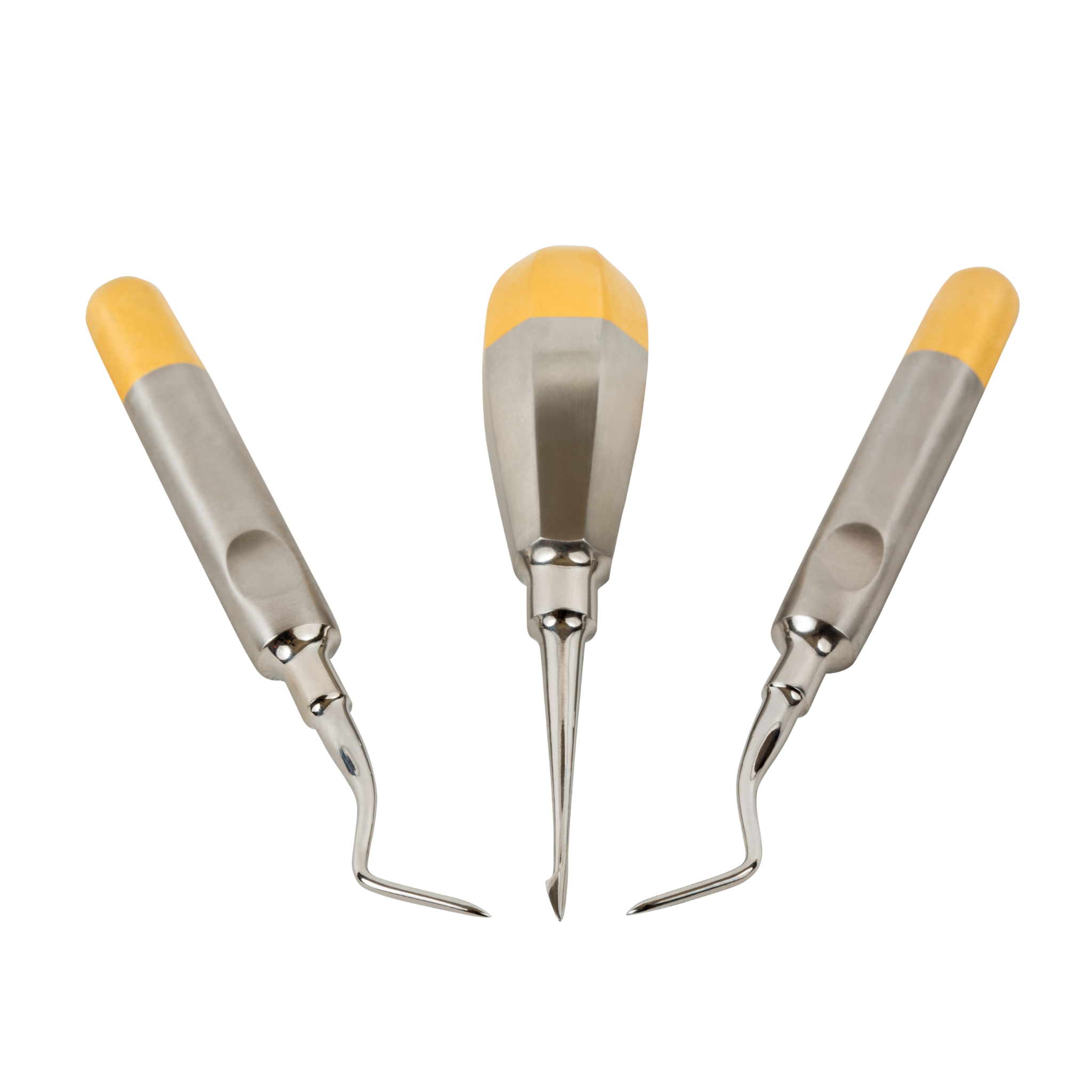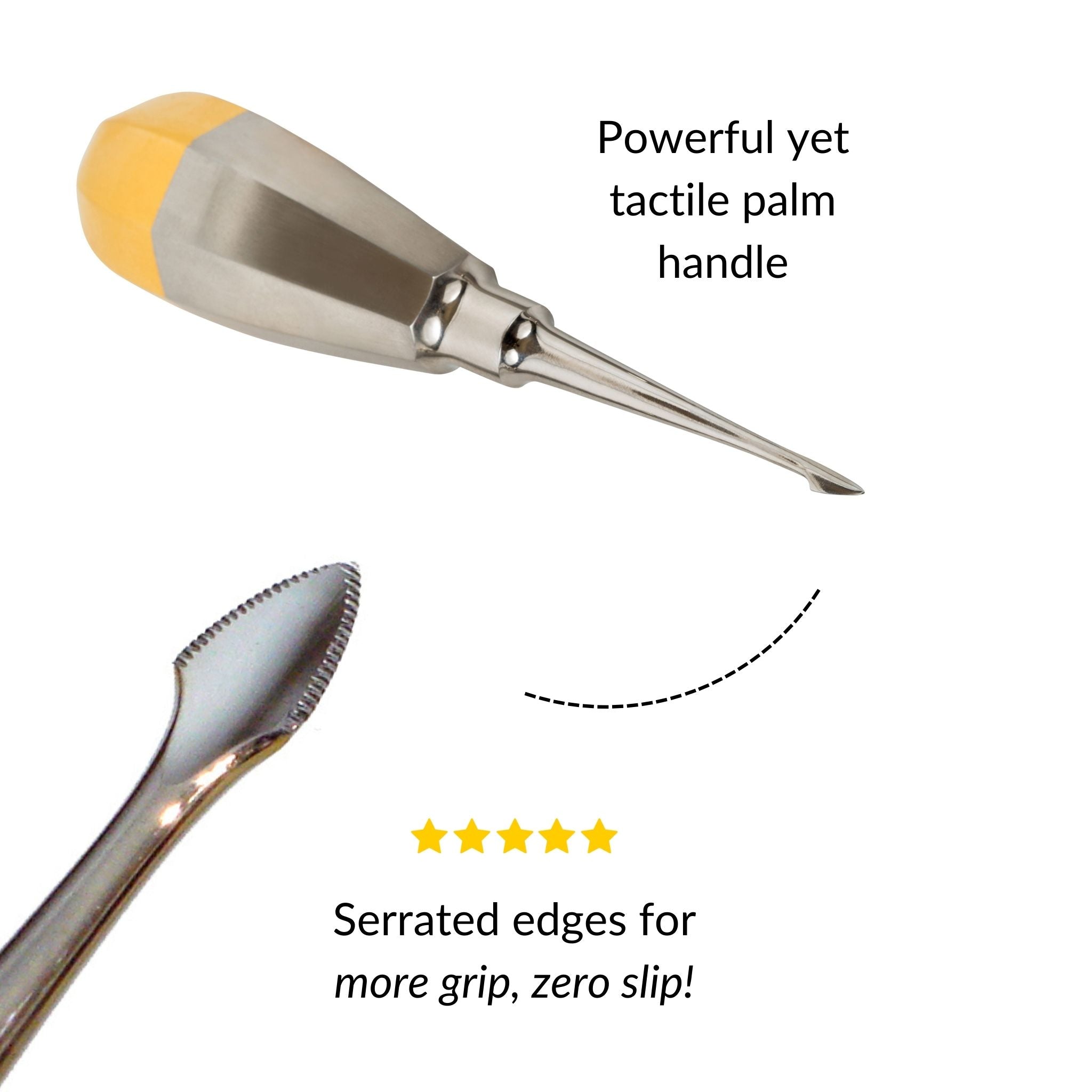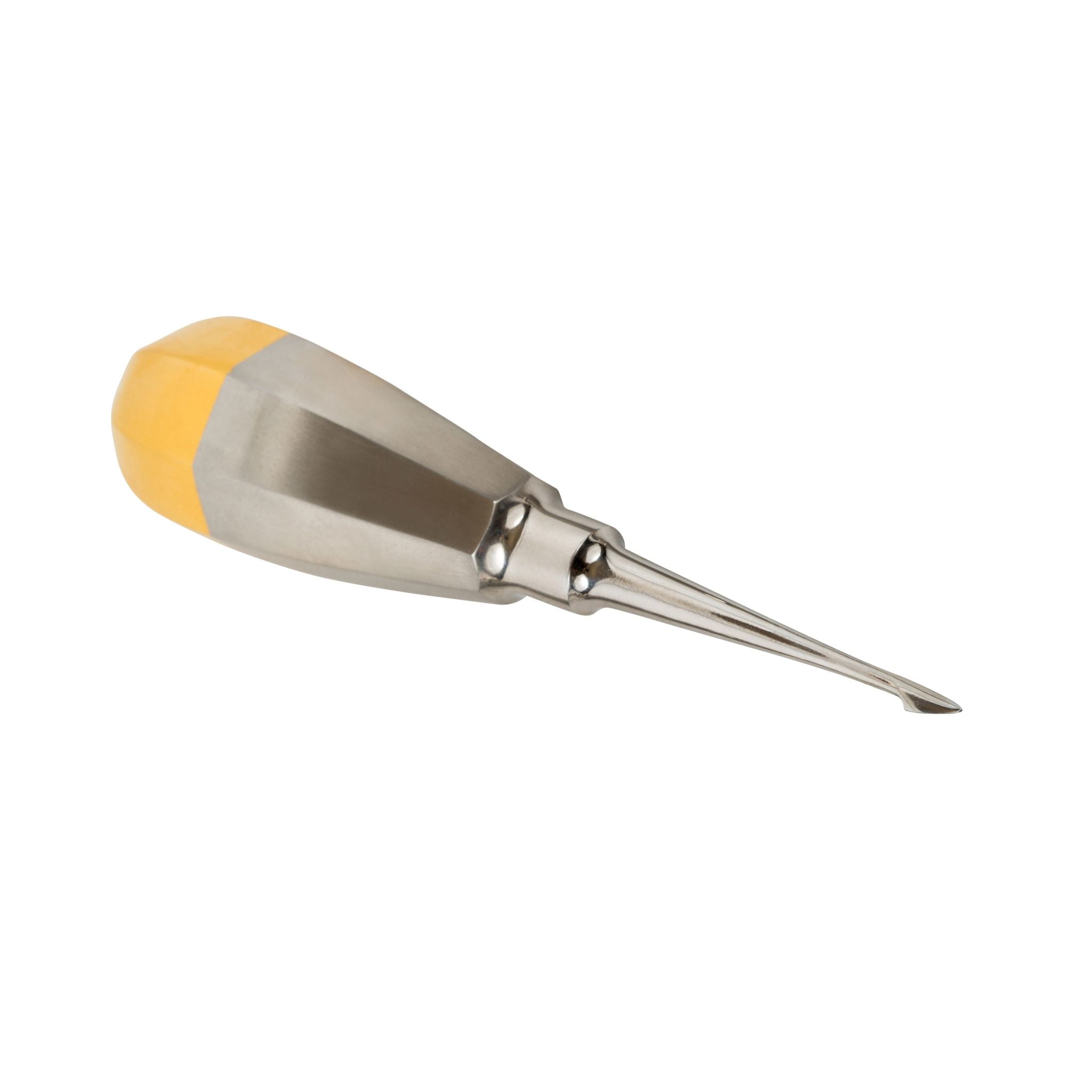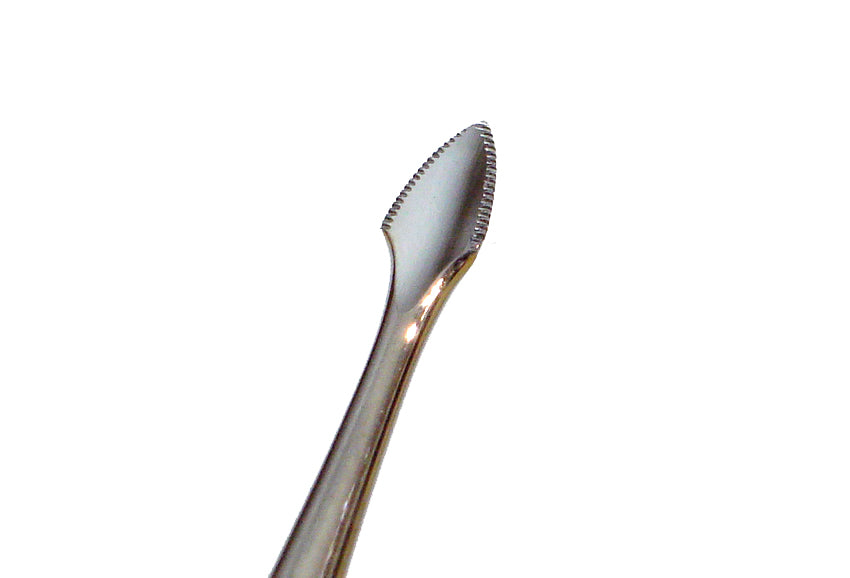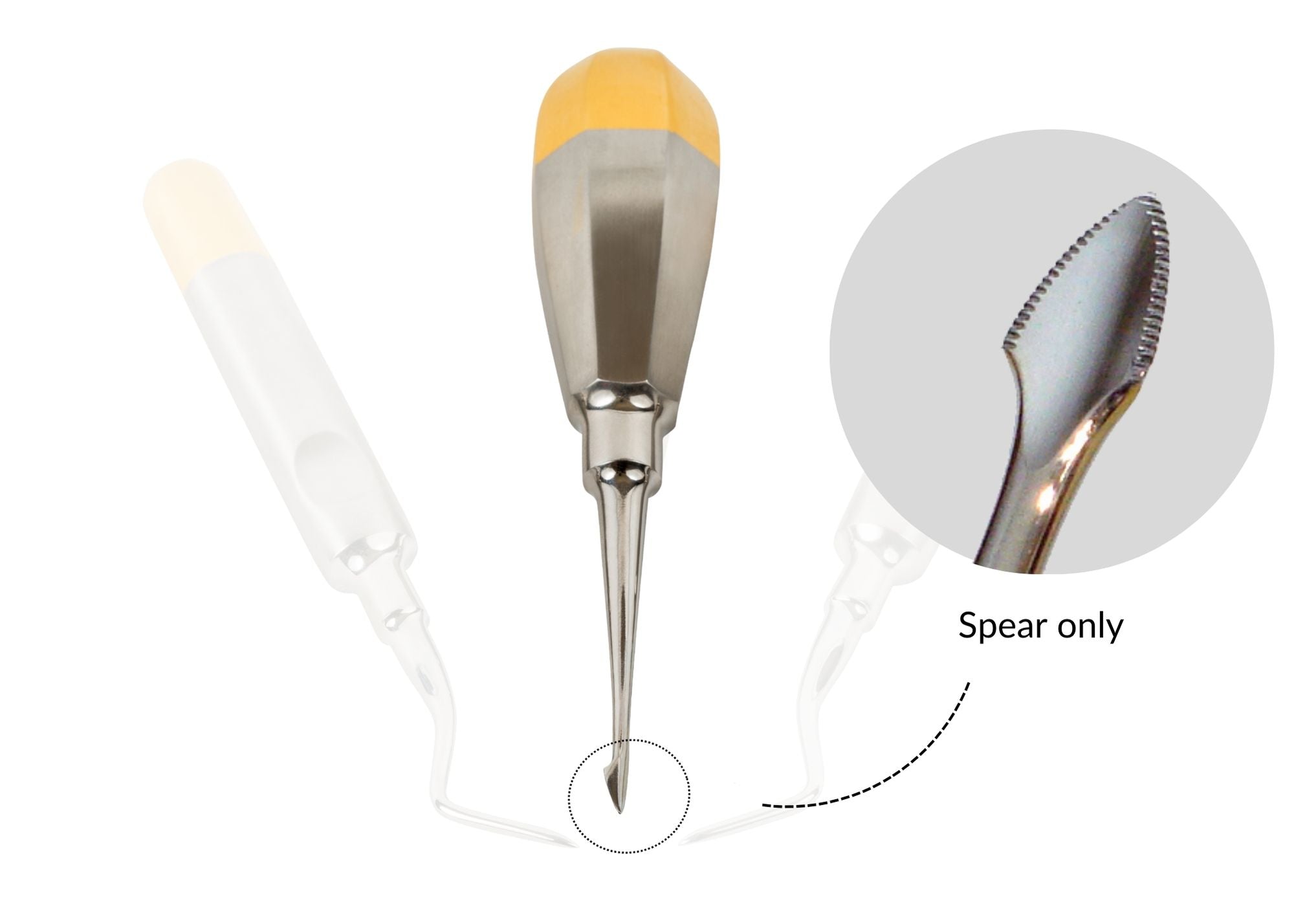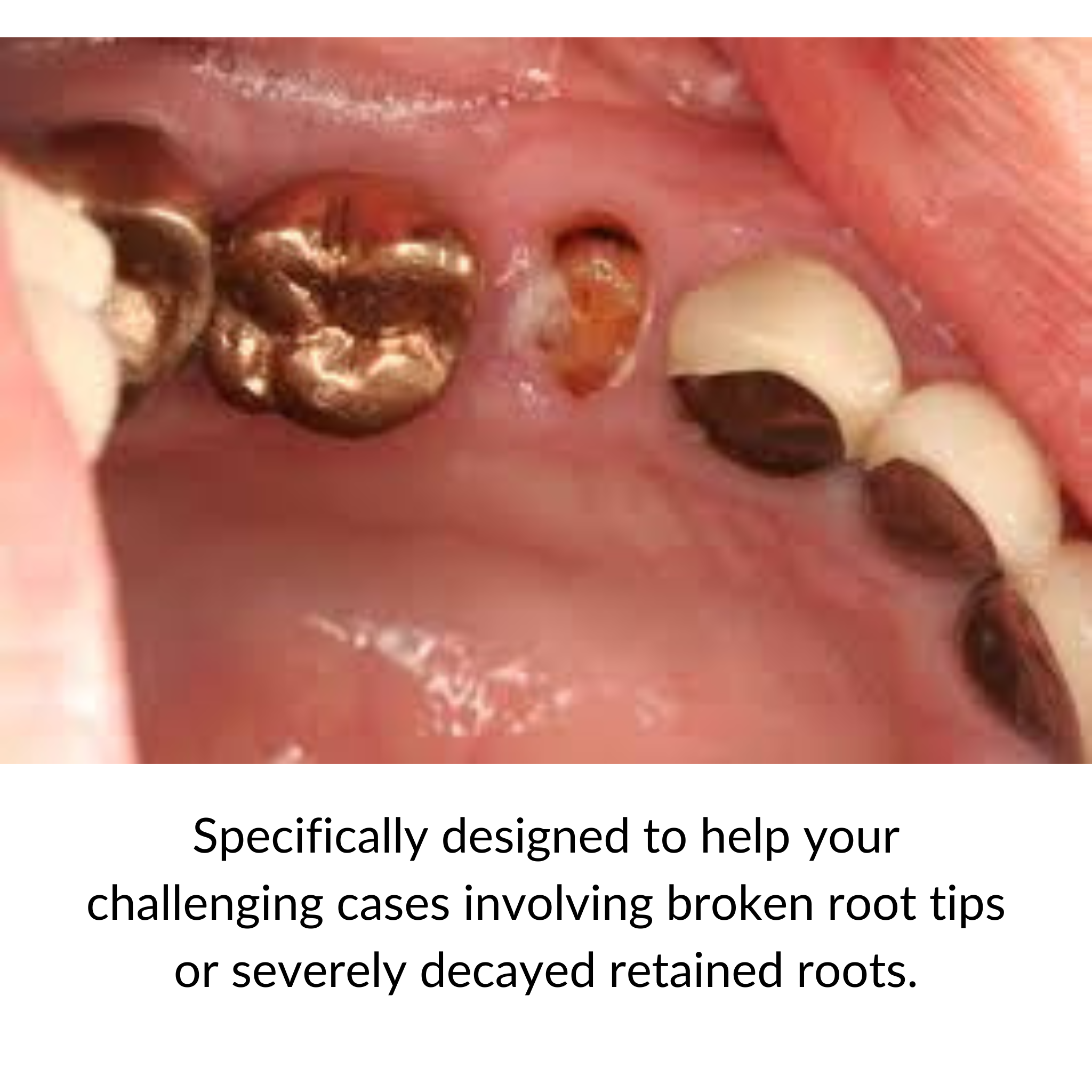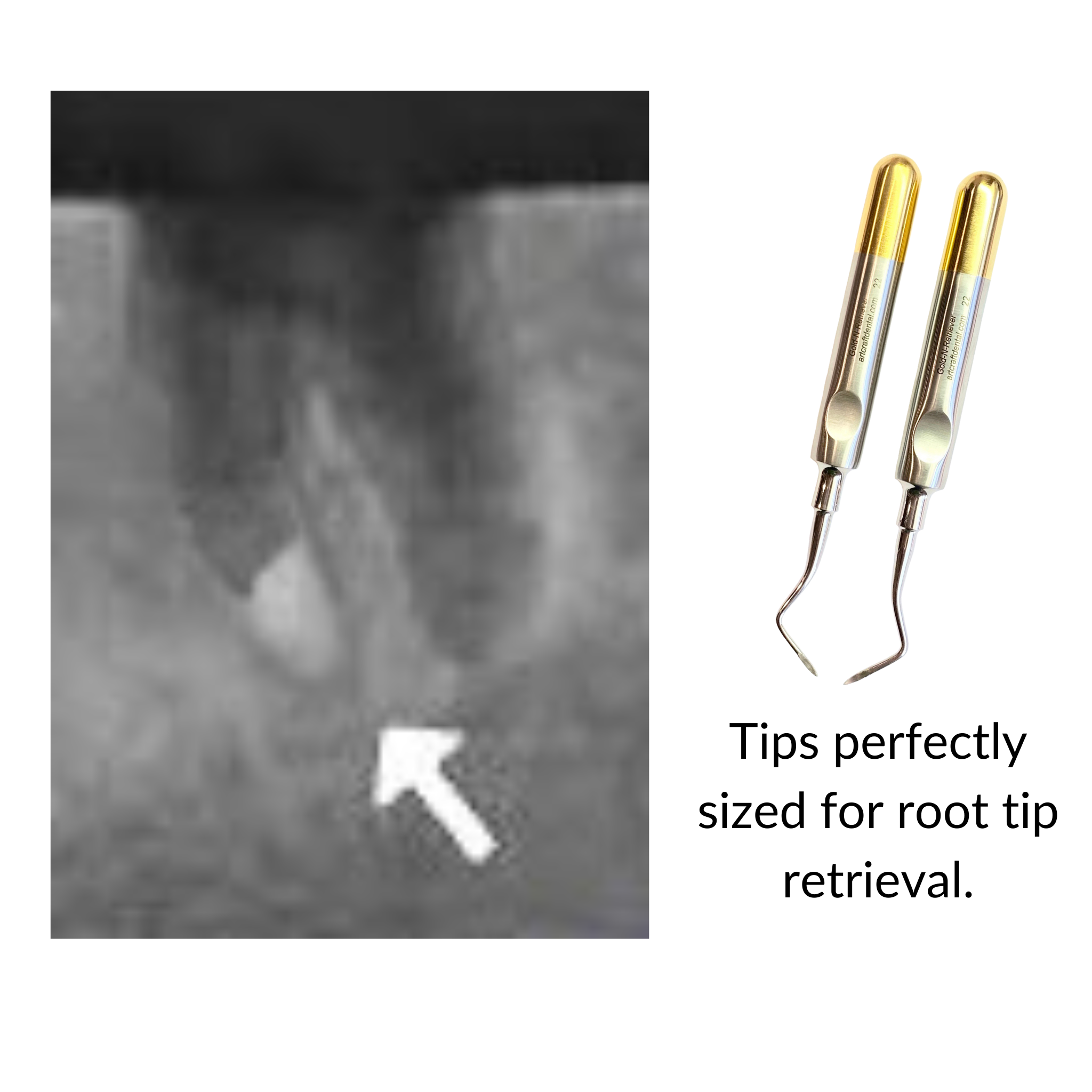 Style:
Set of 3 (Best Value!)
Your new go-to set for broken root tips or badly decayed retained roots! When you use the right tools, You will find that getting out of these situations is faster and easier. With this Gold-N-Retrievers™ set, you save time and remove stress.
The Spear Elevator (center instrument) has an ergonomic palm handle design for more power. The smaller Right and Left root tip picks allow for better access to deep, broken root tips. Designed to fit perfectly into the slot made with our Flame™ Diamond.
"I love this set for bombed out and broken off teeth and roottips. These things have saved me more than I can count!"
See this set in action
Bone Preserving Diamond Technique: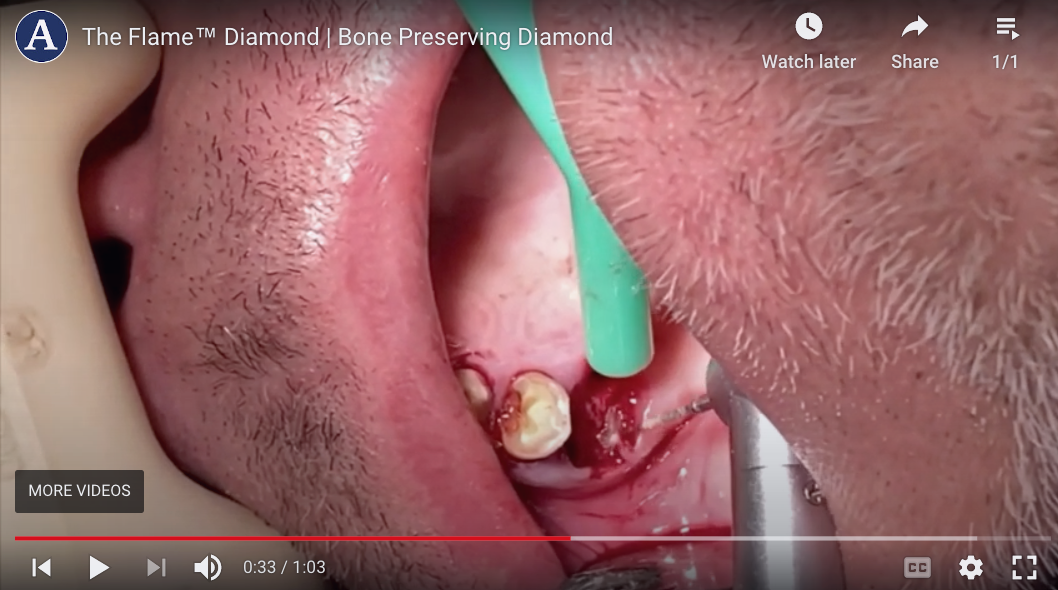 Golden Retrievers™ common questions:
Golden Retrievers™ outshines other instruments with its precision engineering, featuring an ergonomic palm handle that allows for superior tactile feel and control. The smaller Right and Left root tip picks are engineered with serrated edges and easily grant you better access to deep, broken root tips.
Golden Retrievers™ are specifically designed for challenging cases involving broken root tips or severely decayed retained roots, making them the perfect choice for dentists seeking a faster easier way to get out of these sticky situations.
By using both Golden Retrievers™, and our Flame™ Diamond, you can achieve our bone preserving technique. Use the Flame™ Diamond for purchase point creation for those troublesome, deep broken root tips. It can also be used on virtually any extraction to widen the PDL giving you more leverage when using elevators.
Shipping and Trials:
Yes! Shipping is free on all orders (no minimum) to the United States. Also FREE shipping to the UK, Canada, Australia, and Mexico with minimum order. Plus free returns!
Yes! We offer free trials - Ship now, bill later. We will ship your instruments to you now, and bill your office later. Simply email us at hello@artcraftdental.com.
Please email us at anytime if you have questions! We are knowledgeable about our products – all made by dentists for dentists! You may email hello@artcraftdental.com or give us a call 1-877-340-1776.