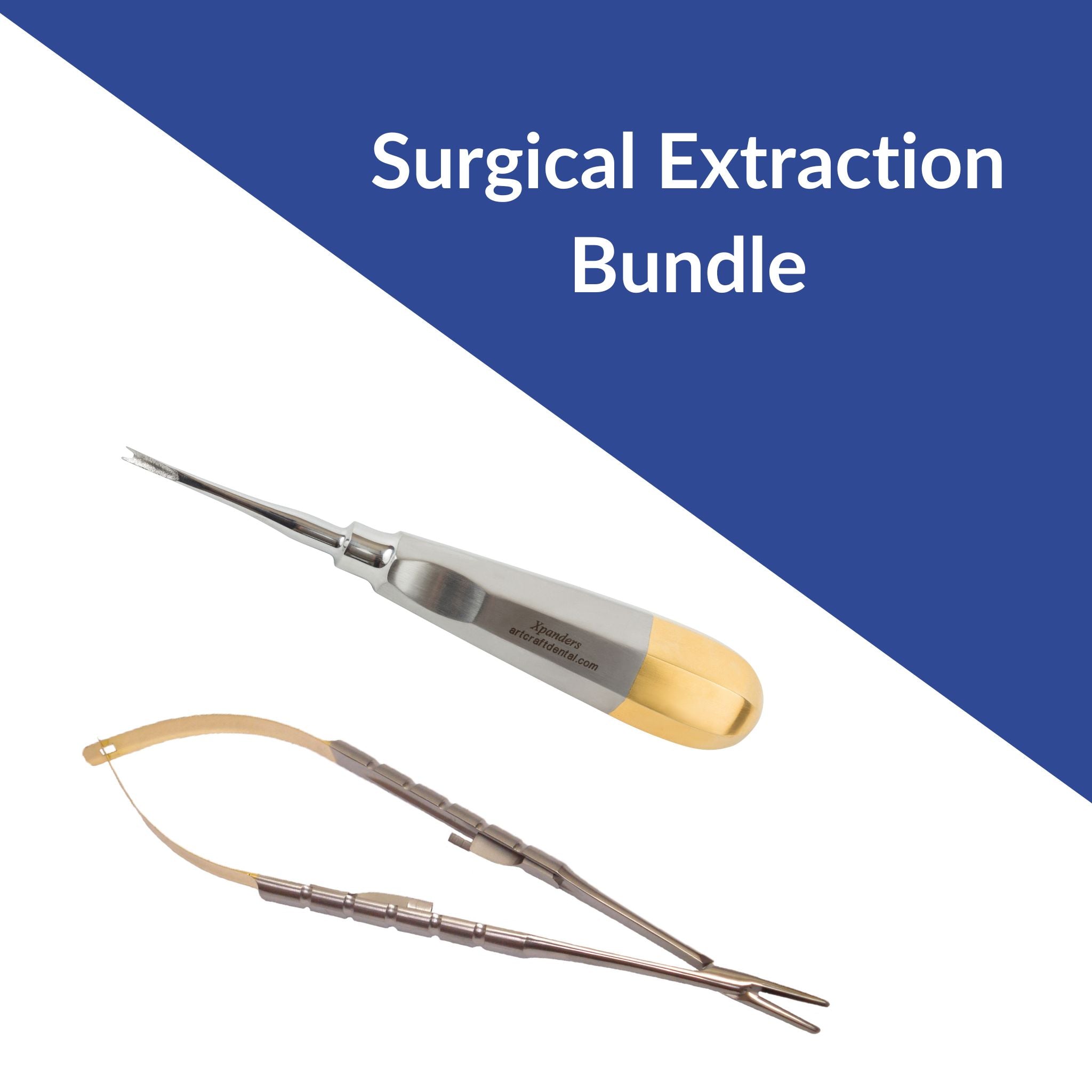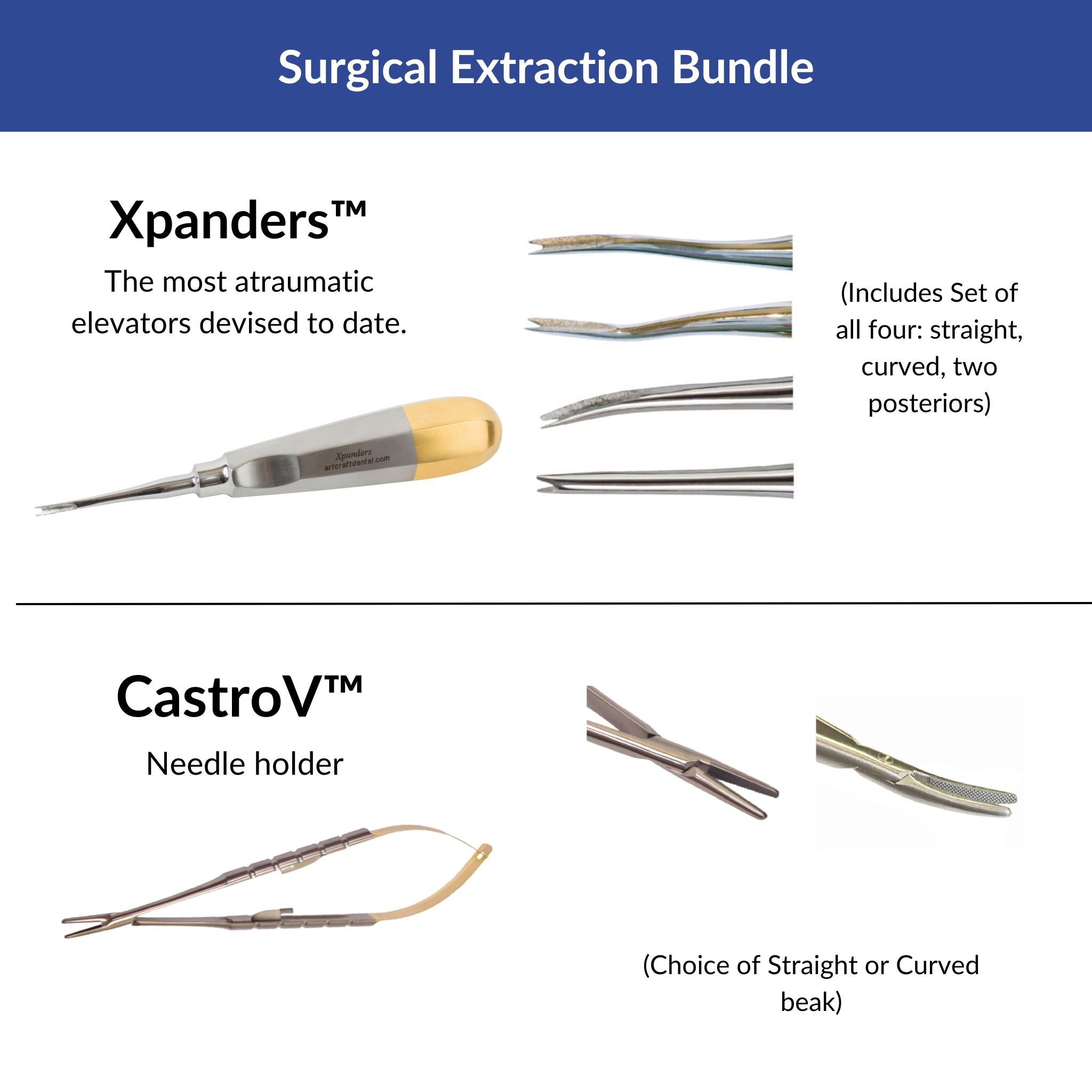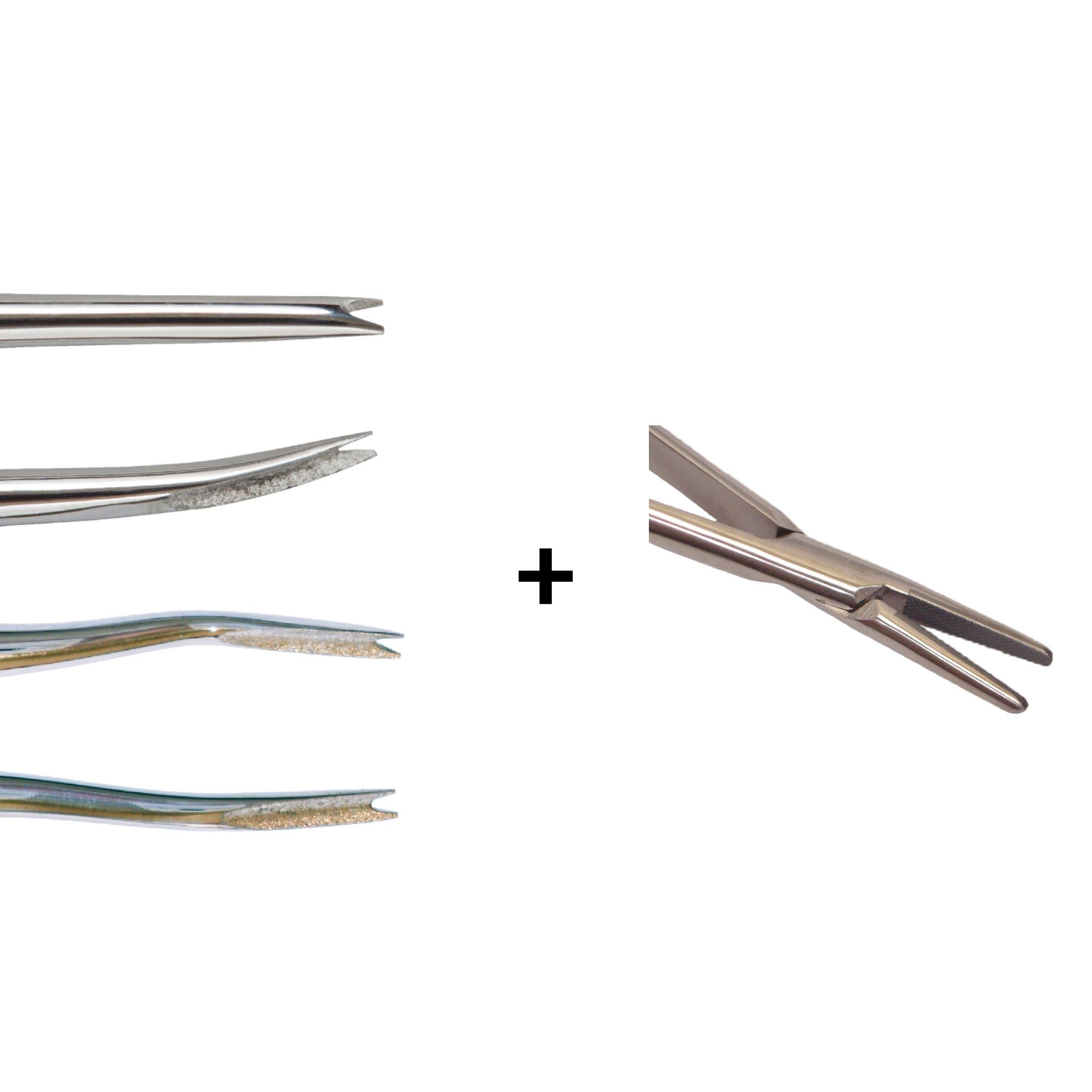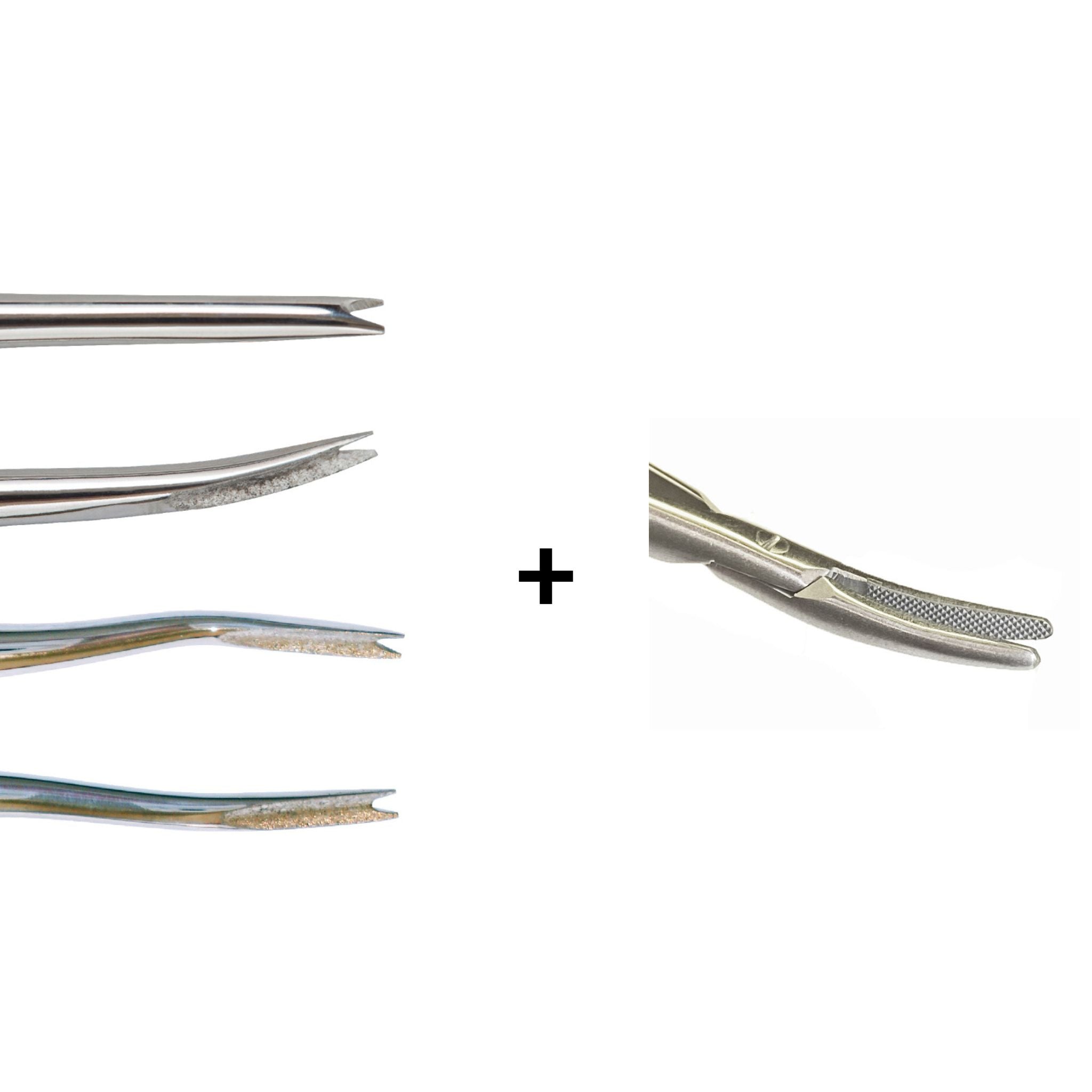 Surgical Extraction Bundle
Style:
Set of 4 + Castro (Curved)
Take your extractions to the next level with our Surgical Extraction Bundle.
The popular CastroV™ saves time, makes suturing easy, and is the perfect addition to the Xpanders™ set.
This bundle includes: Xpanders™ (Includes Set of all four: straight, curved, two posteriors), and 1 CastroV™ needle holder (choice of Straight or Curved beak).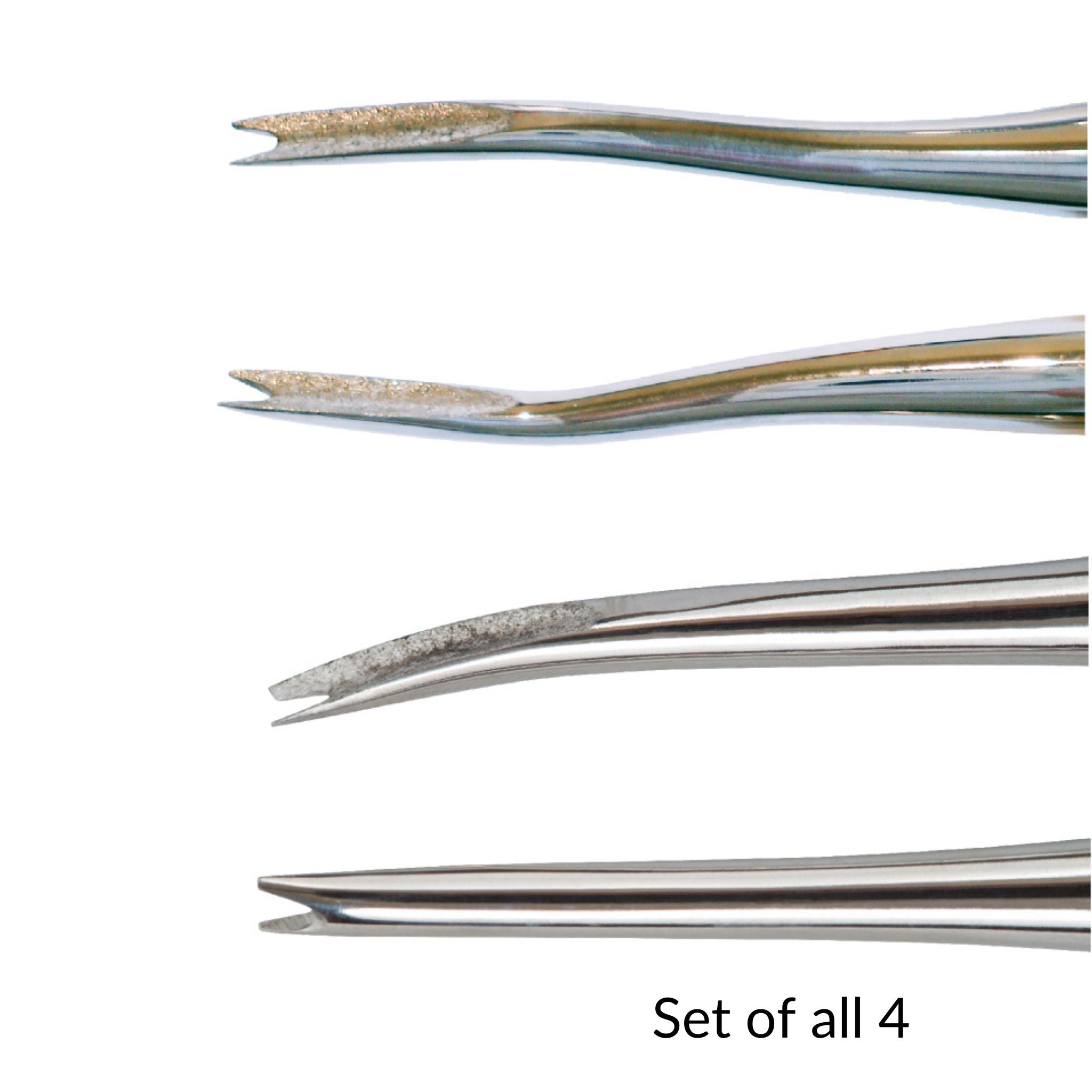 Xpanders™
These are the most atraumatic elevators devised to date. Just a small amount of penetration into the PDL space is all that is needed for maximum lateral tooth movement. The more movement you can get with a dental elevator prior to the use of forceps, the less likely root tips will break off.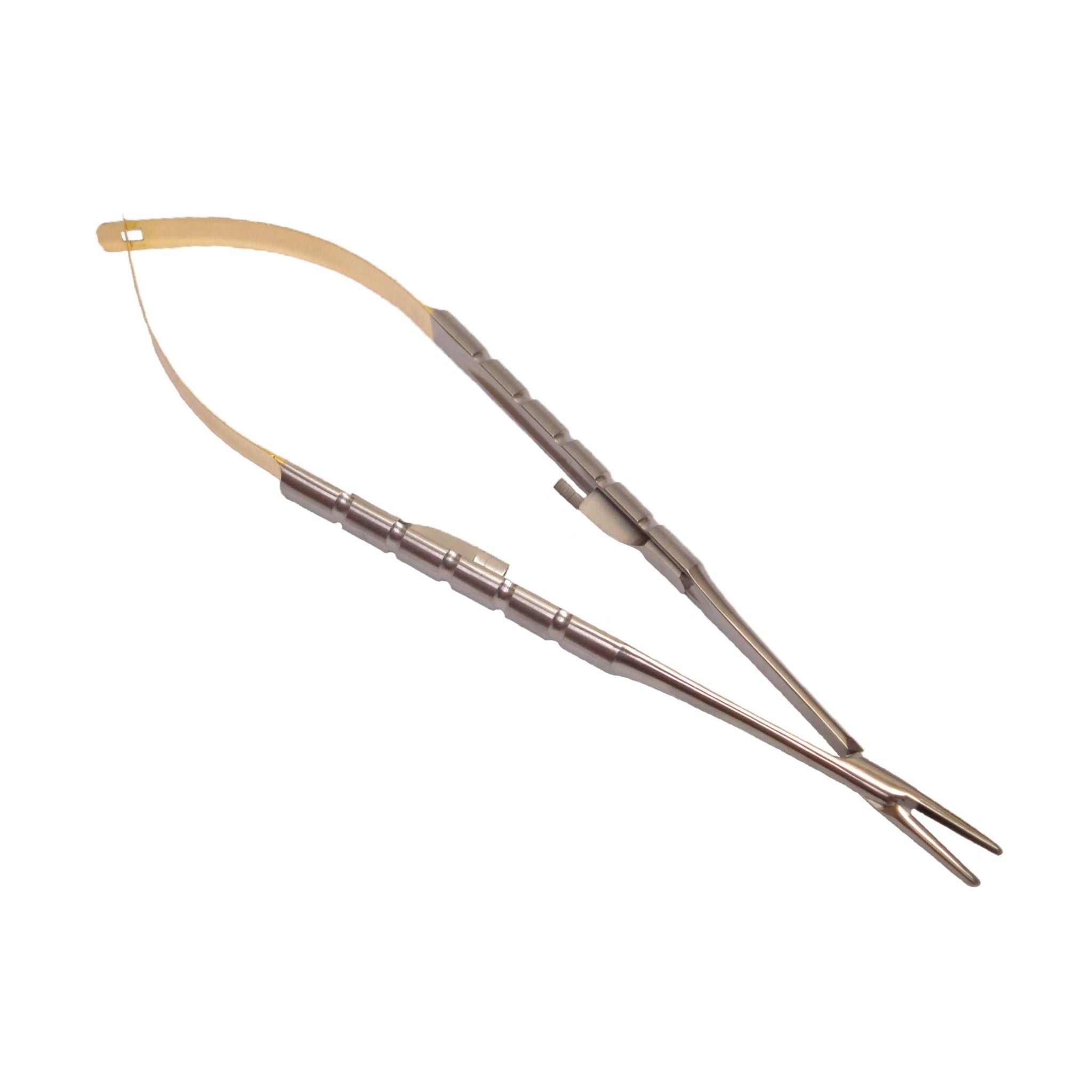 CastroV™
Whether suturing a graft, flap, or simple extraction socket, the CastroV™ Castroviejo adds precision and ease, thereby reducing the stress of suturing– especially after a difficult extraction.
Let customers speak for us
Good price
Good price. The CastroV is a really high quality needle holder.