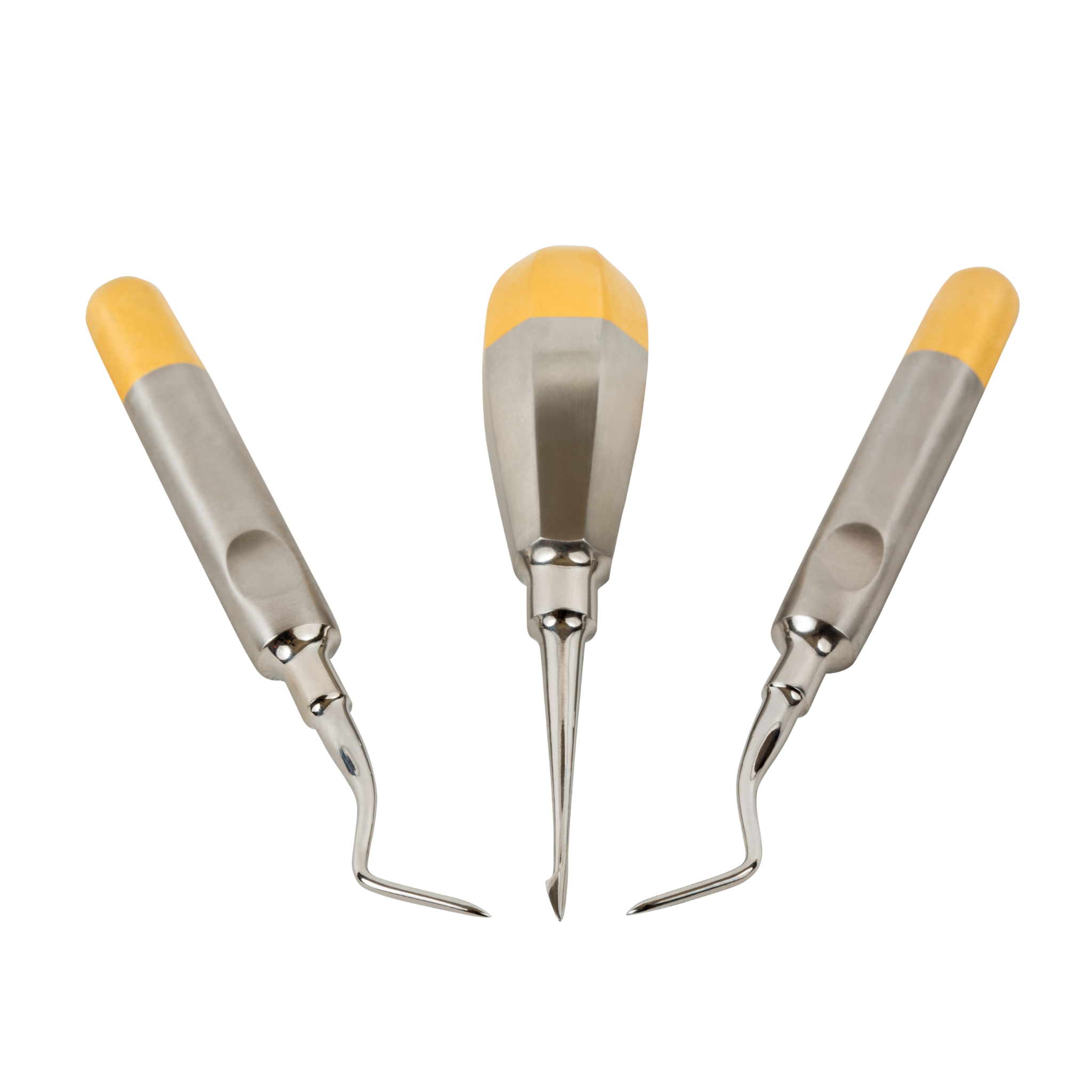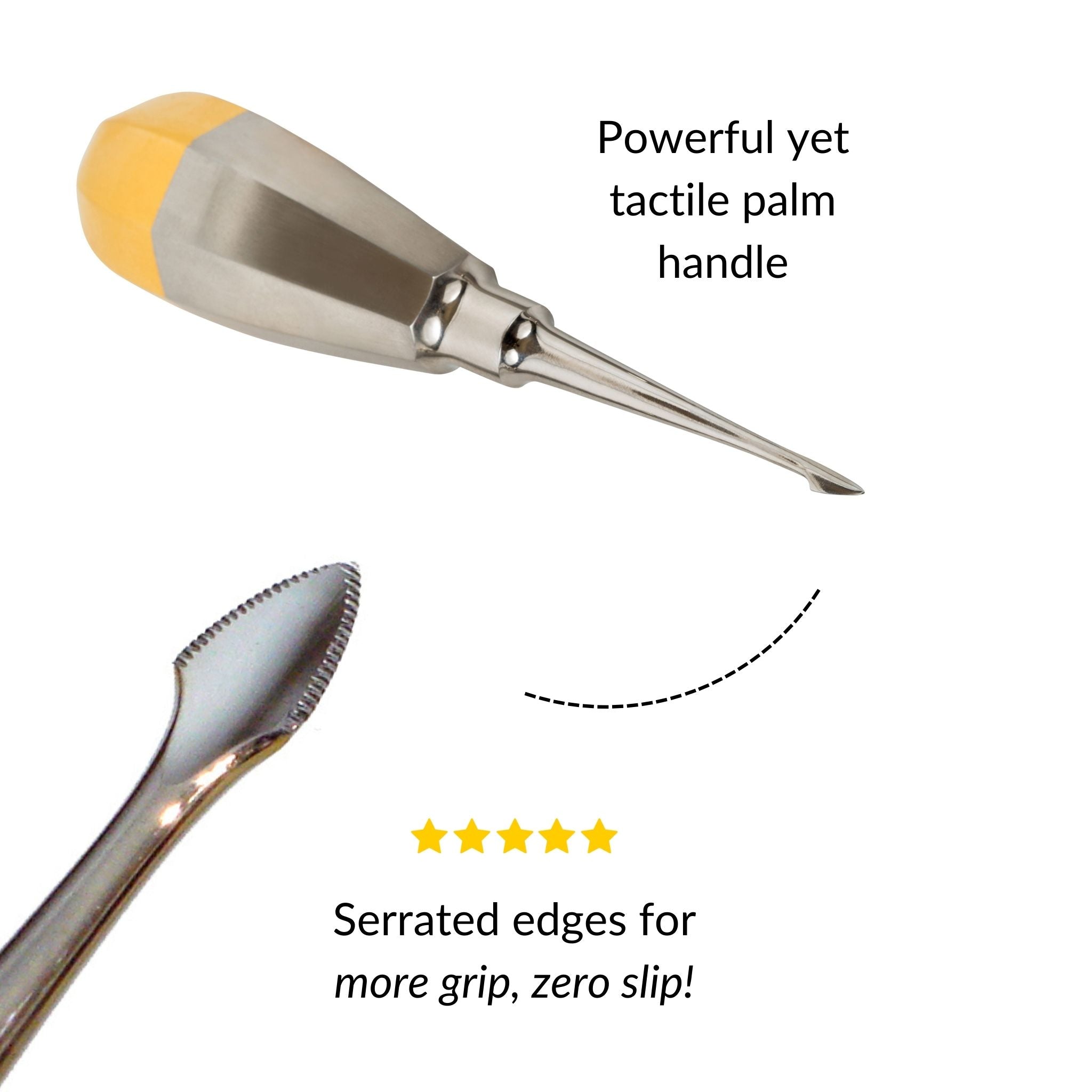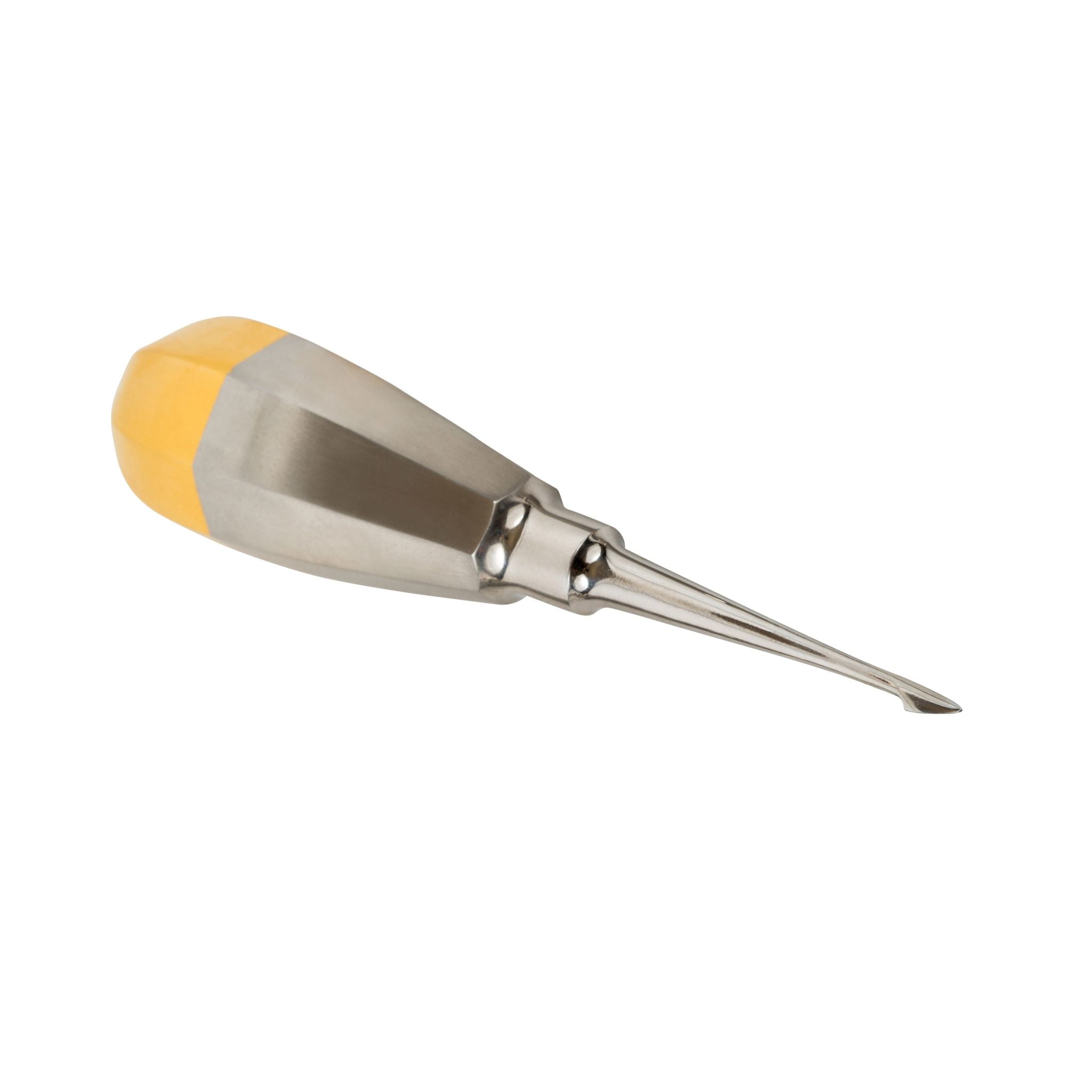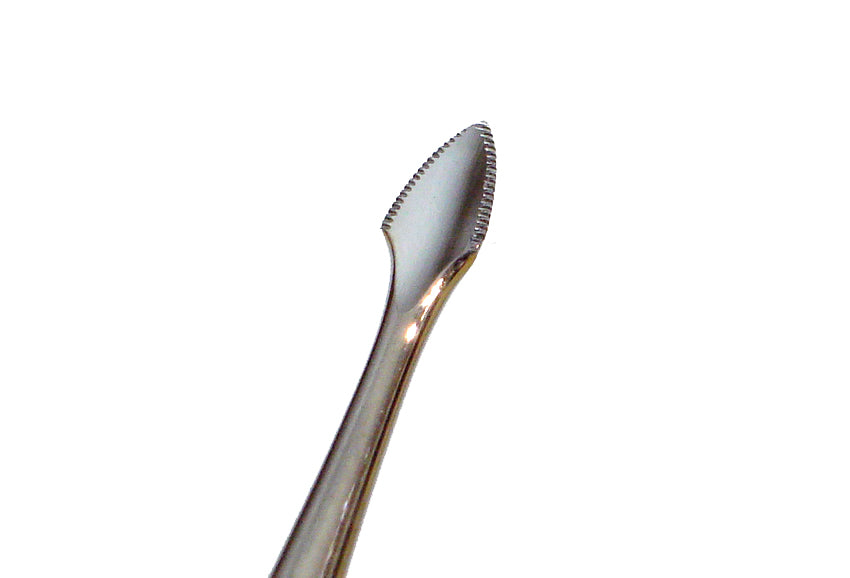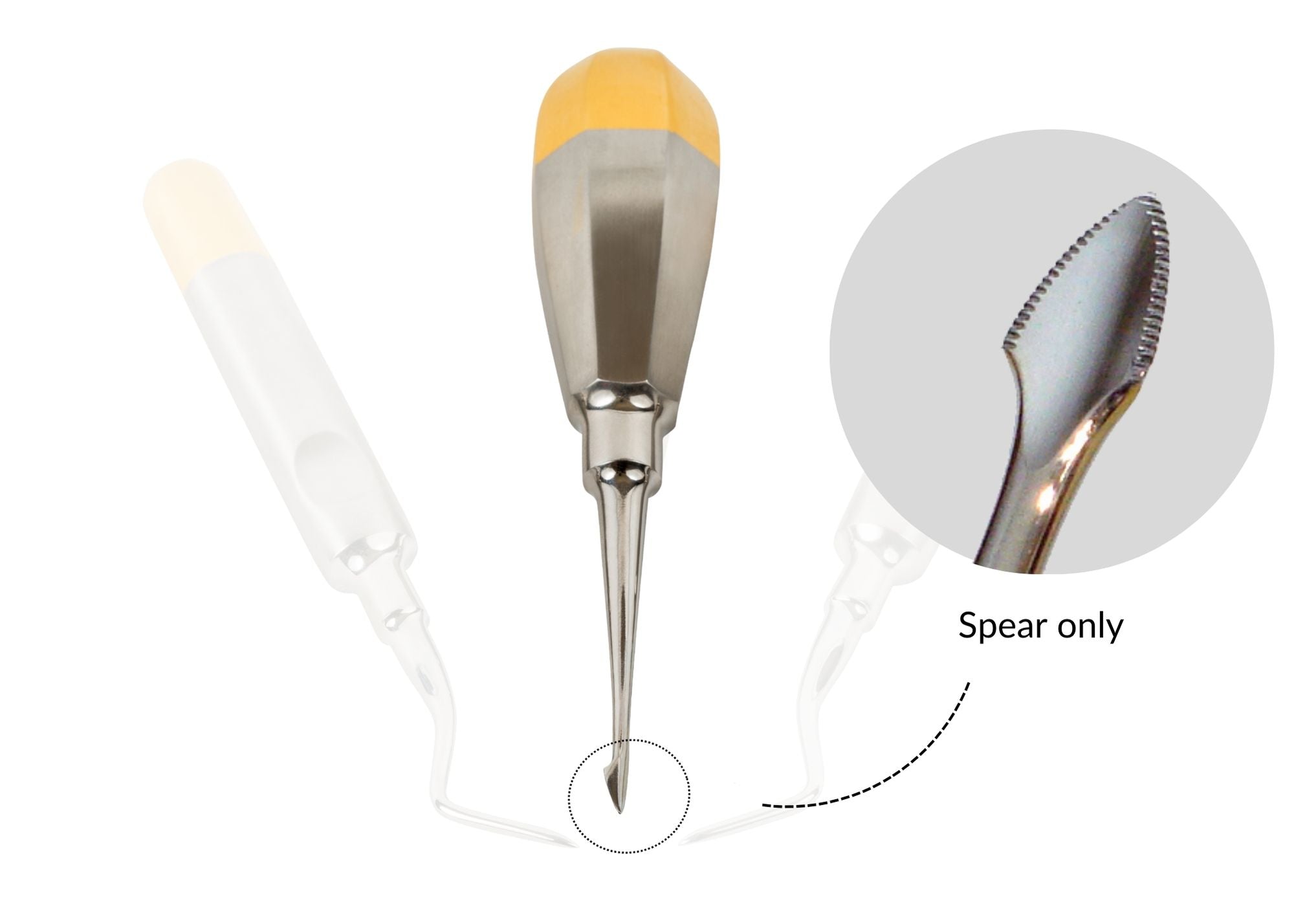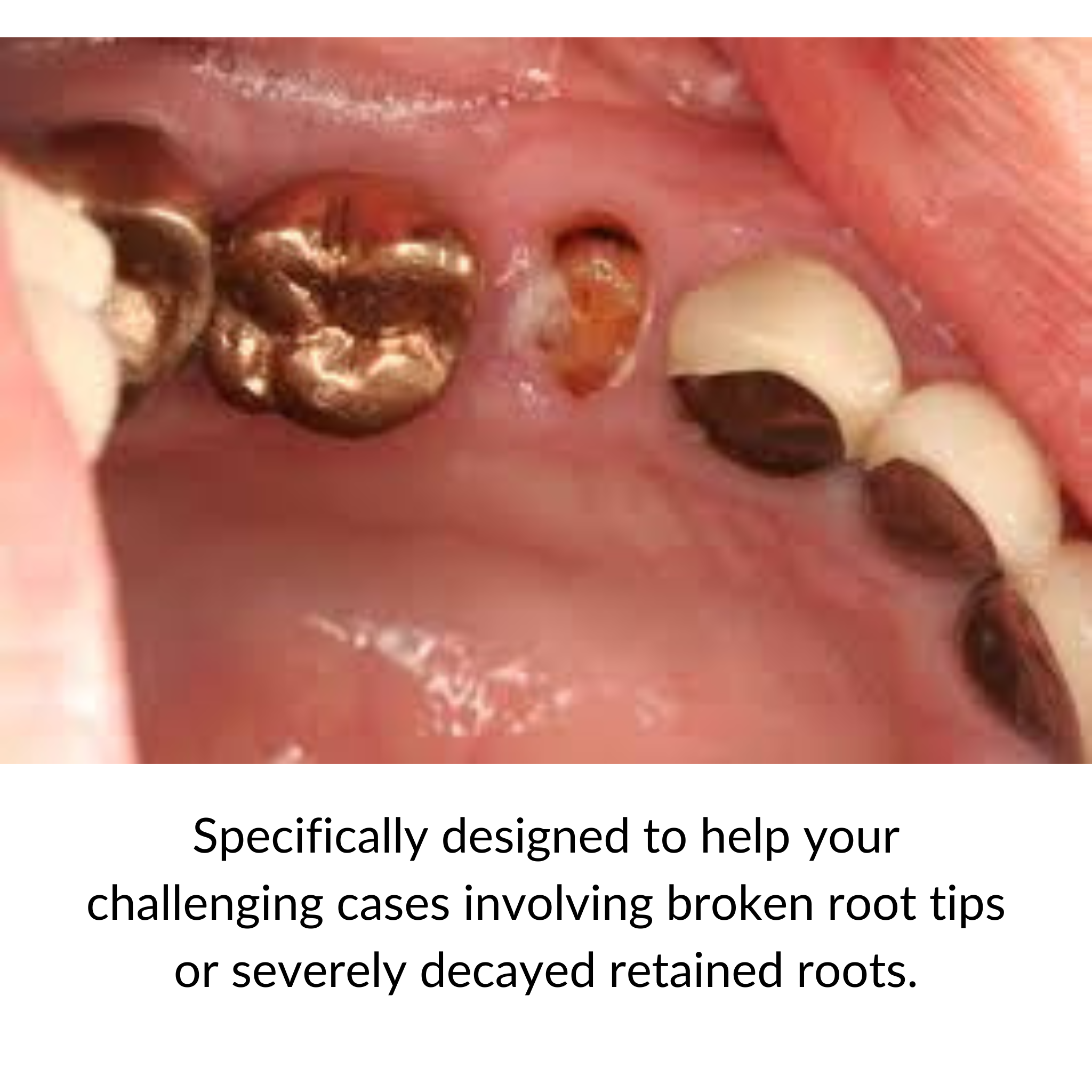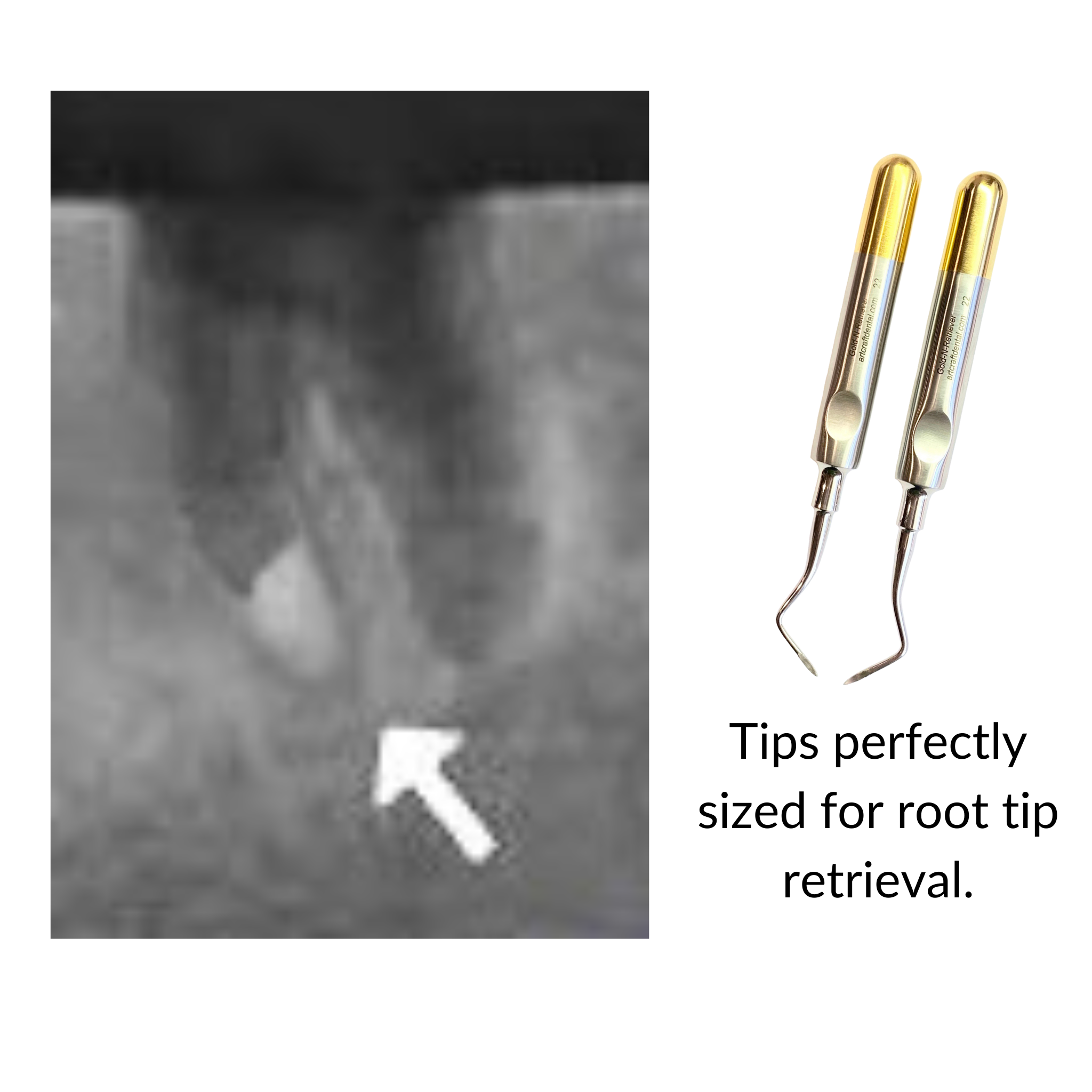 Golden Retrievers™
Style:
Set of 3 (Best Value!)
Your new go-to set for broken root tips or badly decayed retained roots! When you use the right tools, You will find that getting out of these situations is faster and easier. With this Gold-N-Retrievers™ set, you save time and remove stress.
The Spear Elevator (center instrument) has an ergonomic palm handle design for more power. The smaller Right and Left root tip picks allow for better access to deep, broken root tips. Designed to fit perfectly into the slot made with our Flame™ Diamond.
More grip
The serrated edges grip and hold onto the tooth. More grip and less slip.
Less stress
Less stressful for you and atraumatic for patient.
Easy to use
Smaller yet more powerful design with superior metal (French surgical stainless).
"I love this set for bombed out and broken off teeth and root tips. These things have saved me more than I can count!"
Bone Preserving Technique: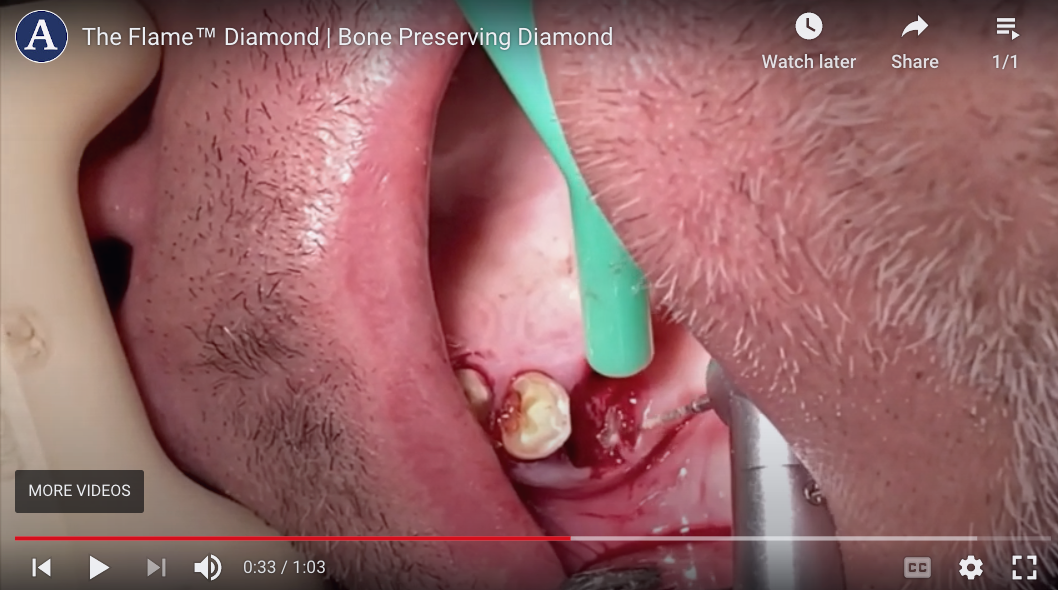 perfect pair
Use Golden Retrievers™ with: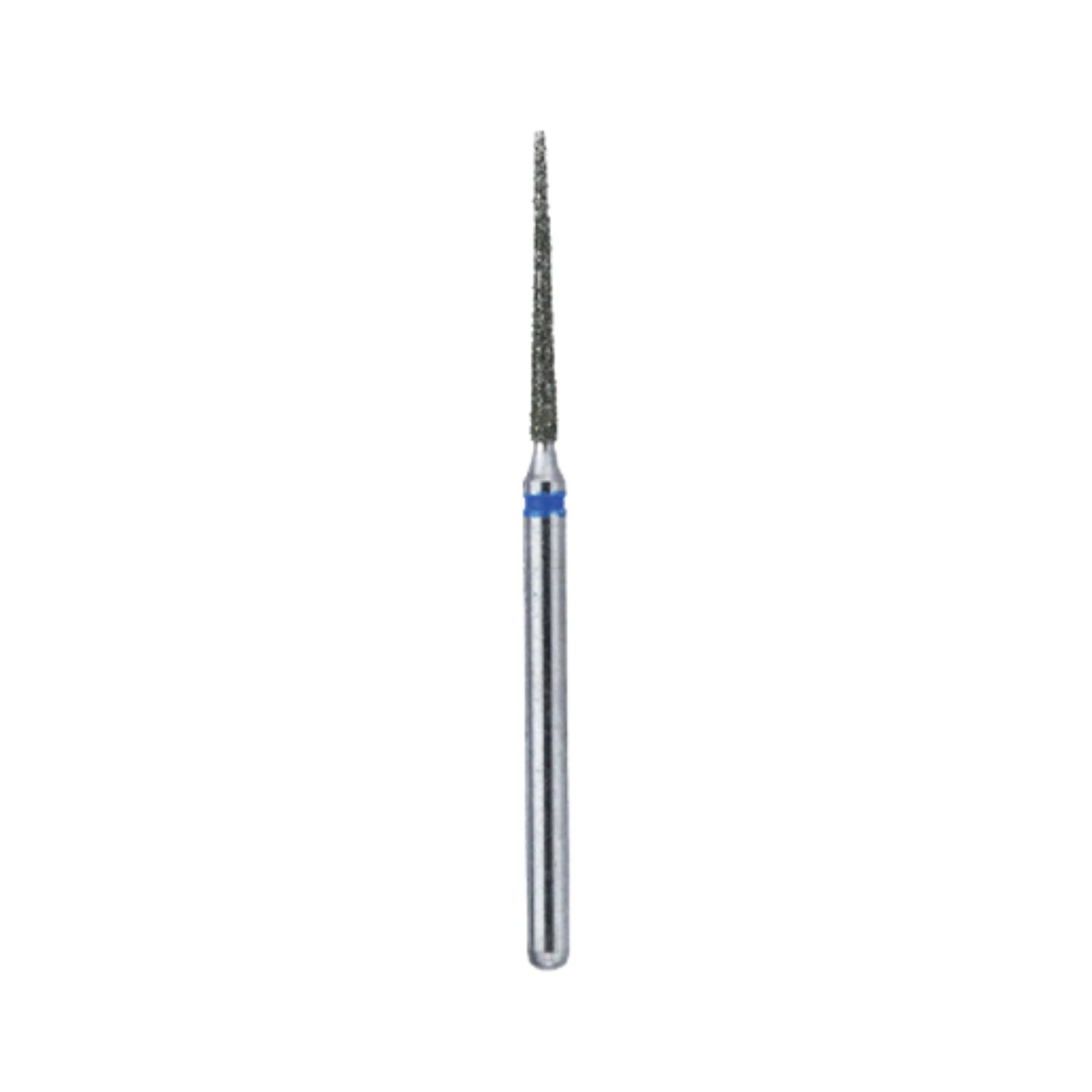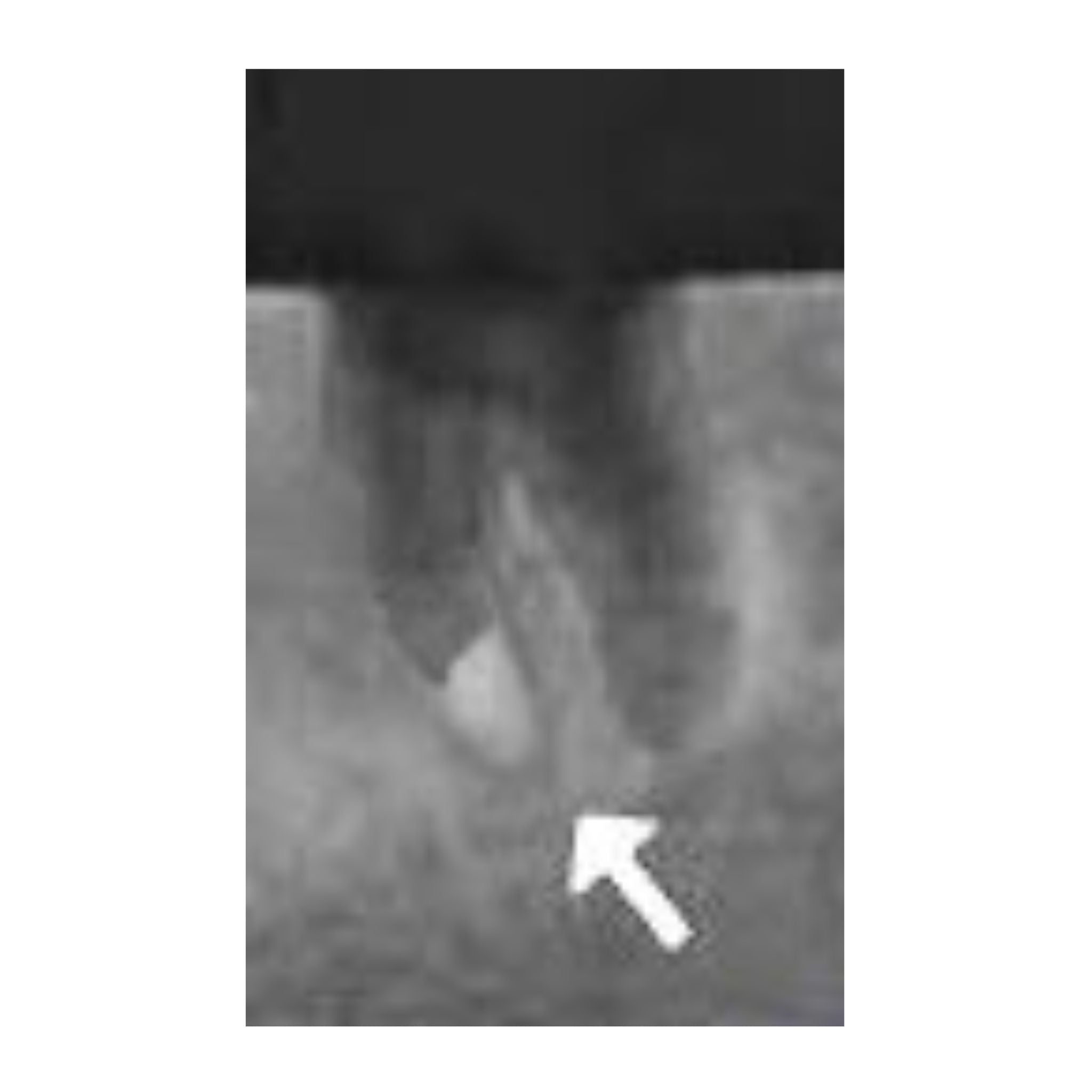 This is the perfect Diamond for your extractions. This bone preserving diamond has a needle shape specifically for purchase point creation for those troublesome, deep broken root tips. It can also be used on virtually any extraction to widen the PDL giving you more leverage when using elevators. Surgical length, thin, easy to use.  5 per pack
Let customers speak for us
Perfect for deep broken root tips
Great purchase for my dental office. What I like about this design is that these allow for better and easier access to deep, broken root tips.
high quality
Great for broken root tips. Very high quality as well. Perfect for any office.
Love the spear and set together
I first tried the Spear but loved so much that I went back and purchased the set for my office.
ergonomic
Super ergonomic handle on this instrument. Really well designed.
Perfect for difficult cases
All of us dentists who do extractions eventually come across a very, very difficult case and this is the perfect set for that.