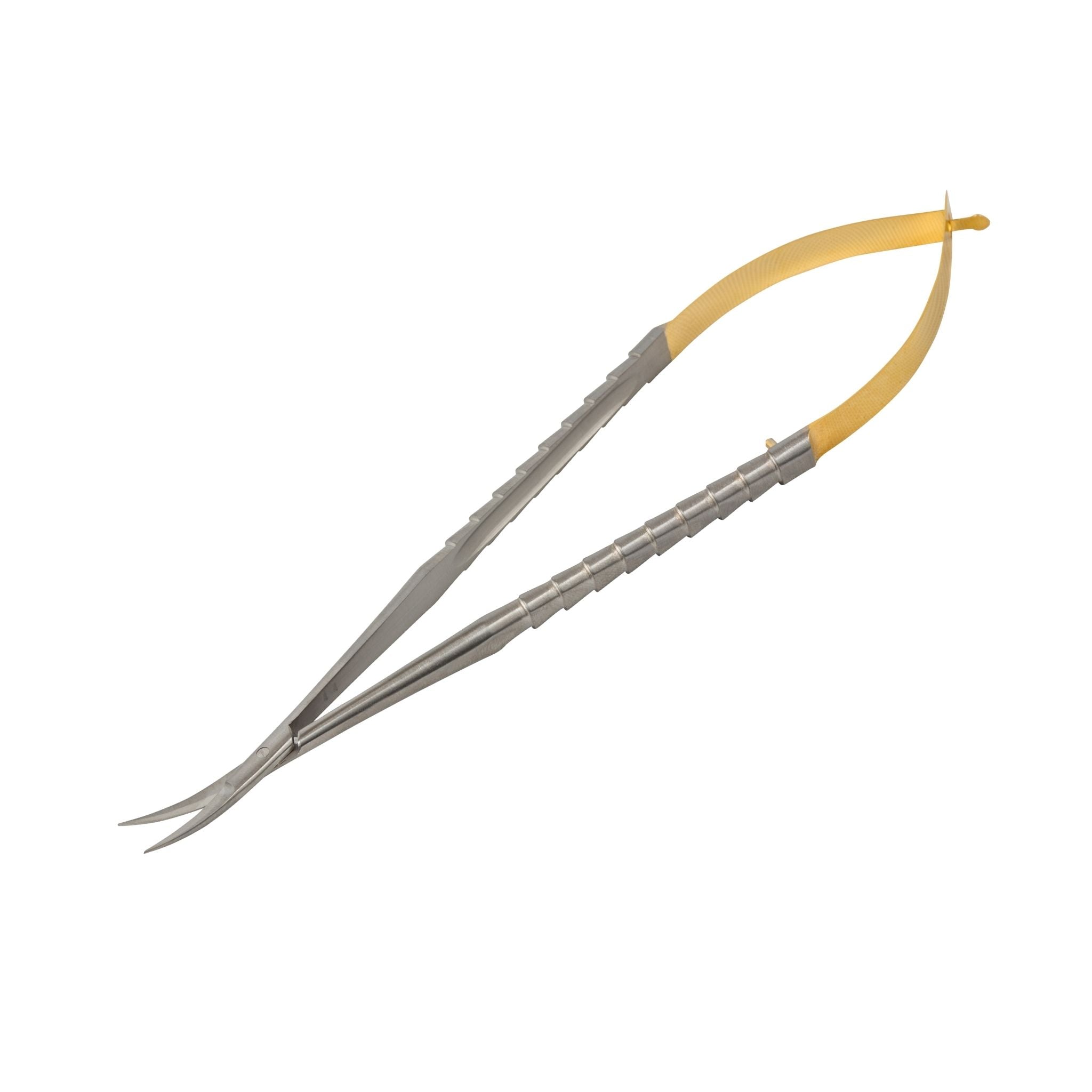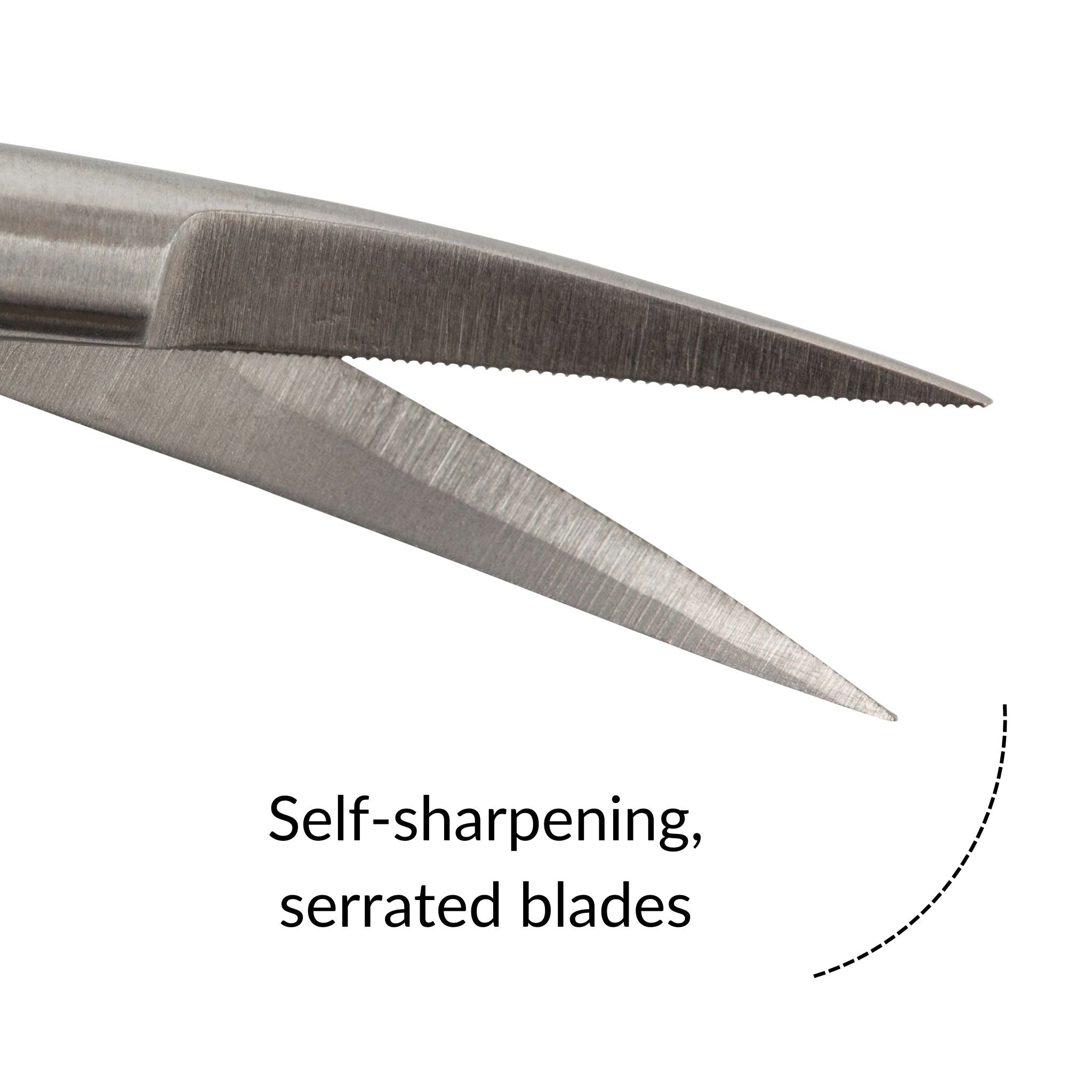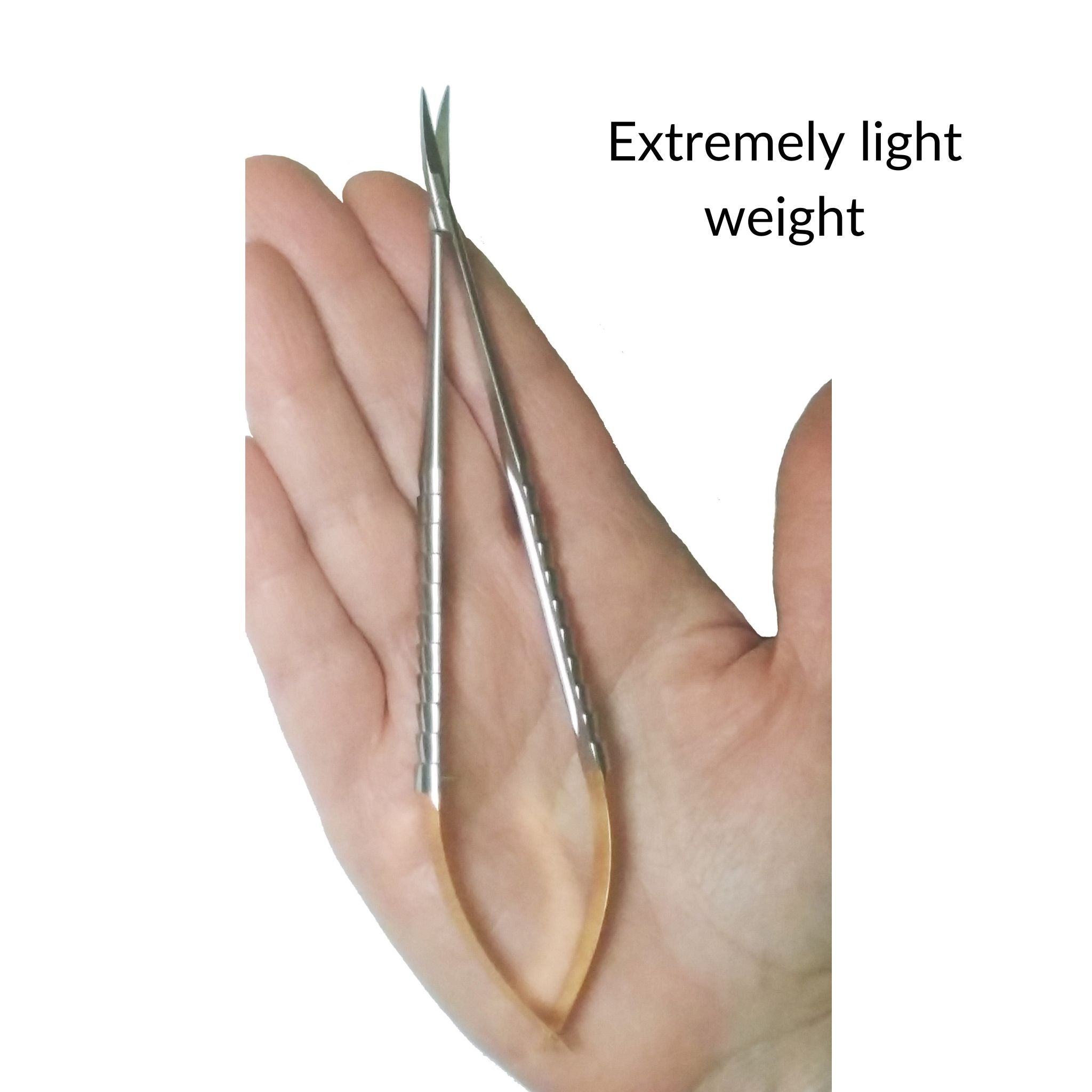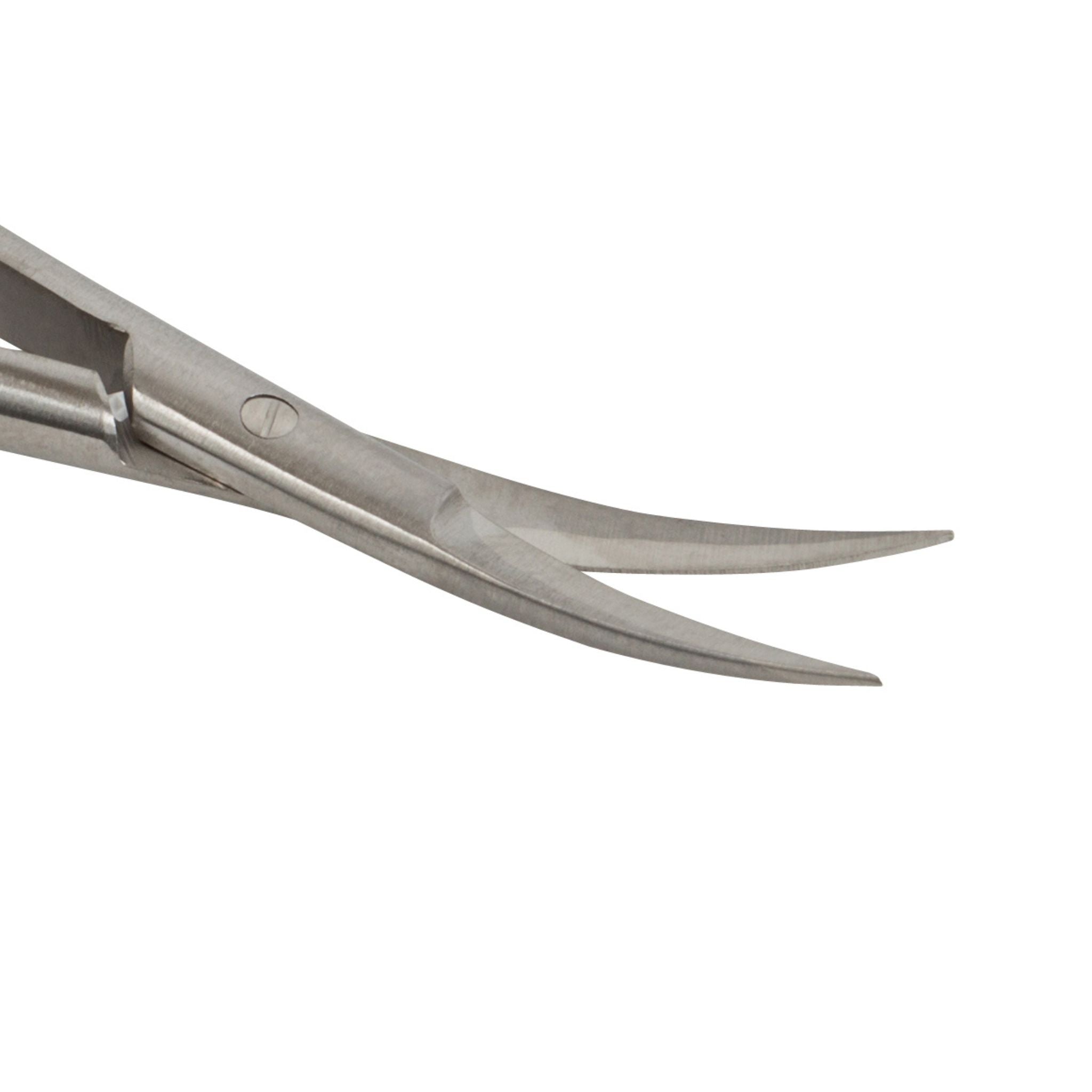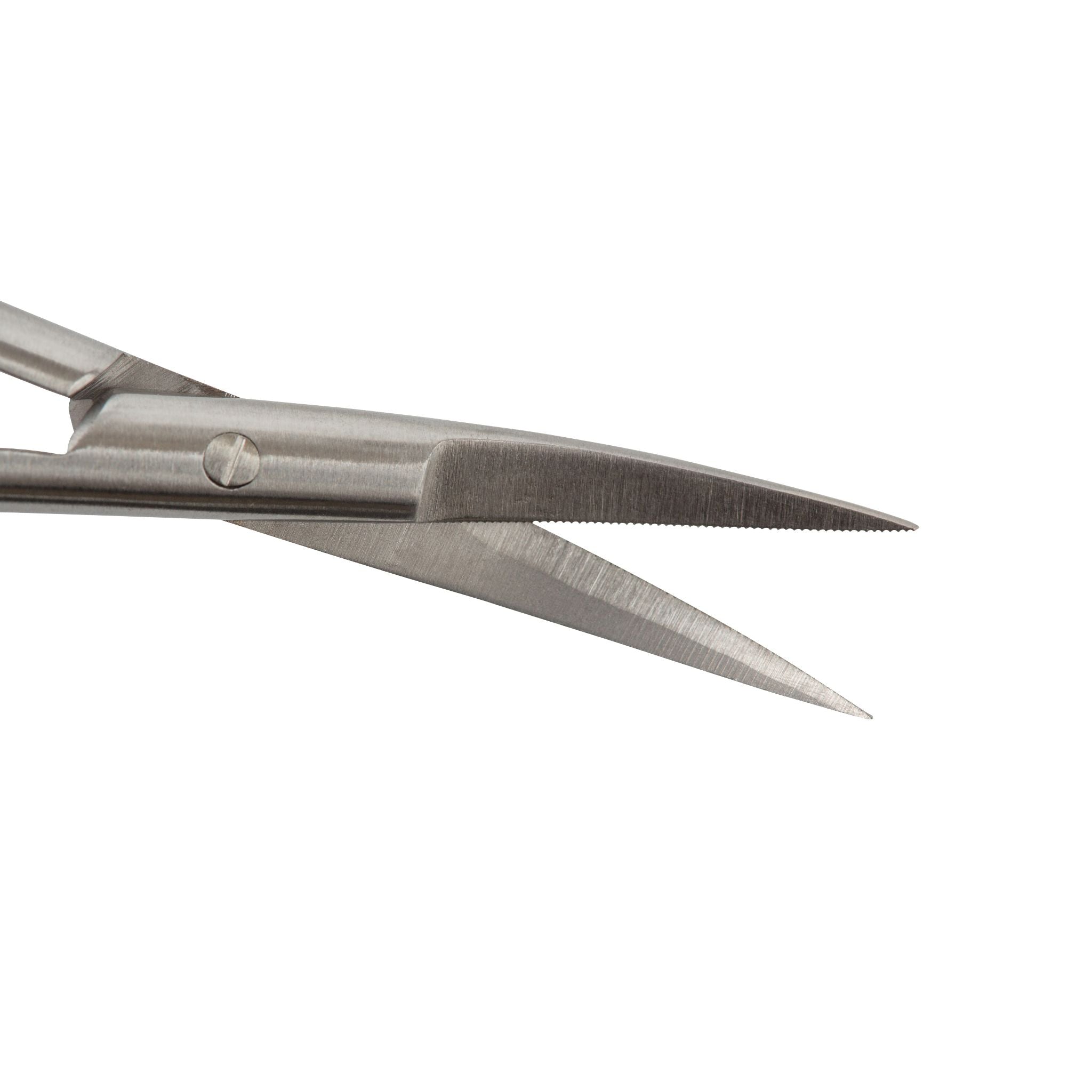 Edge Ultra Scissor™
Tired of dull suture/cord scissors? These Dental Suture Scissors stay sharp virtually forever.
The micro-serrated, tungsten-carbide edge allows for the smoothest cutting with the least amount of tissue trauma. Can be used to cut retraction chord, suture, and tissue. Precision made, high quality, and low price. 
Blades stay sharp!
These self-sharpening, serrated blades stay sharp virtually forever.
Light weight
Extremely light weight feel in your hands.
Serrated edges
Self-sharpening, serrated blades cut tissue without slipping.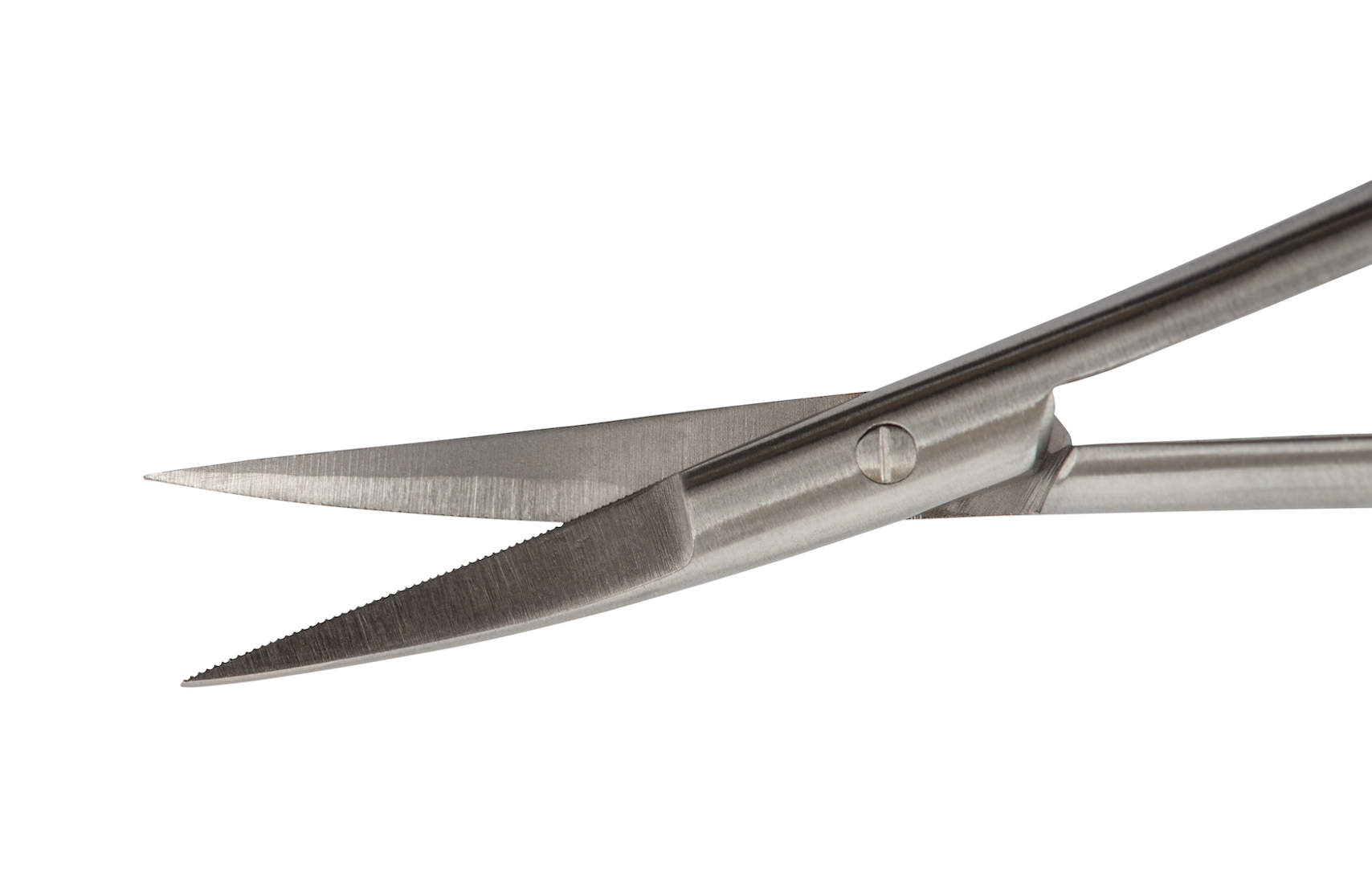 Micro-serrated
These dental suture scissors are micro-serrated to stay sharp virtually forever. The Castroviejo-type scissors can be used as dental suture removal scissors or dental surgical scissors to cut tissue cleanly and efficiently.
Need a flap and suture tune up?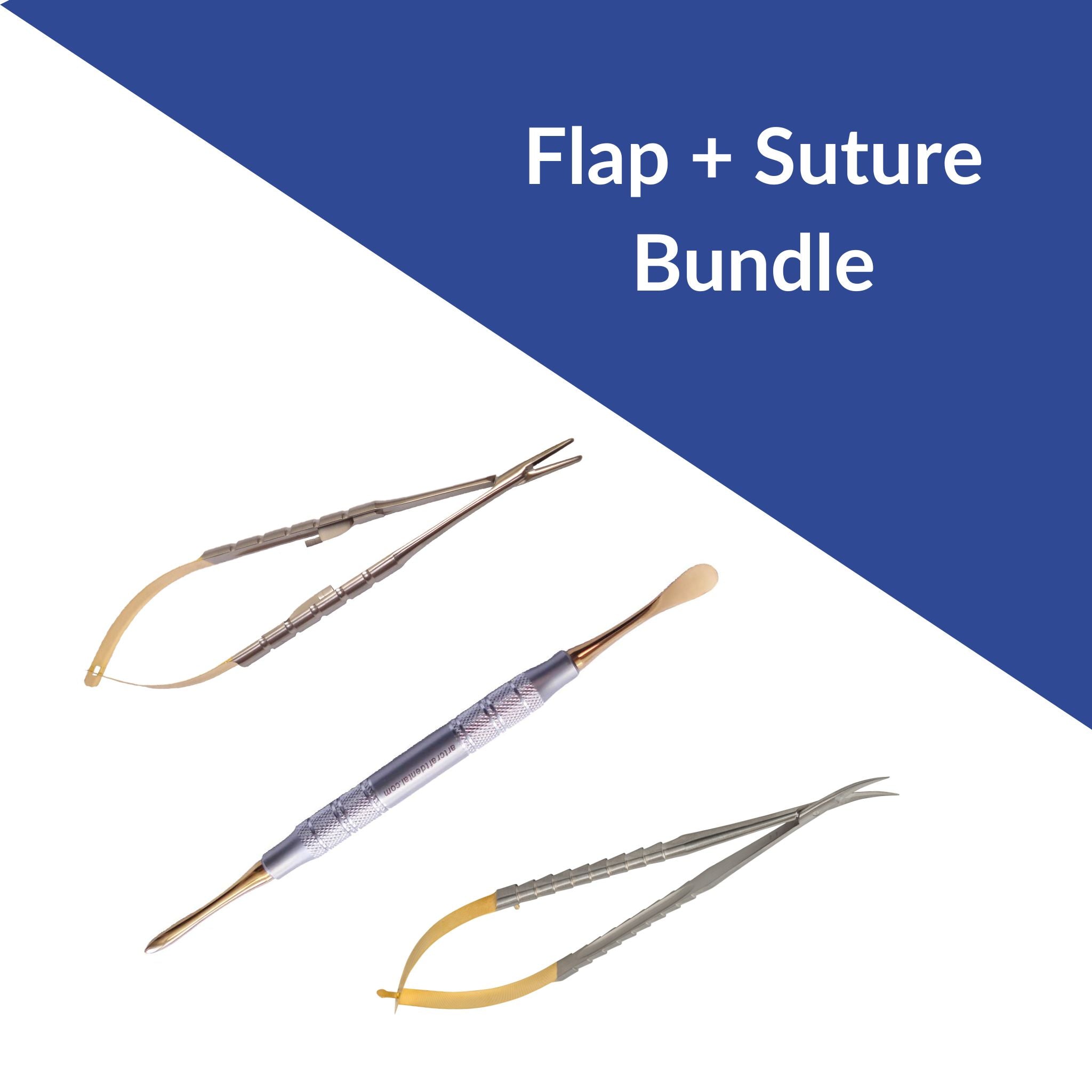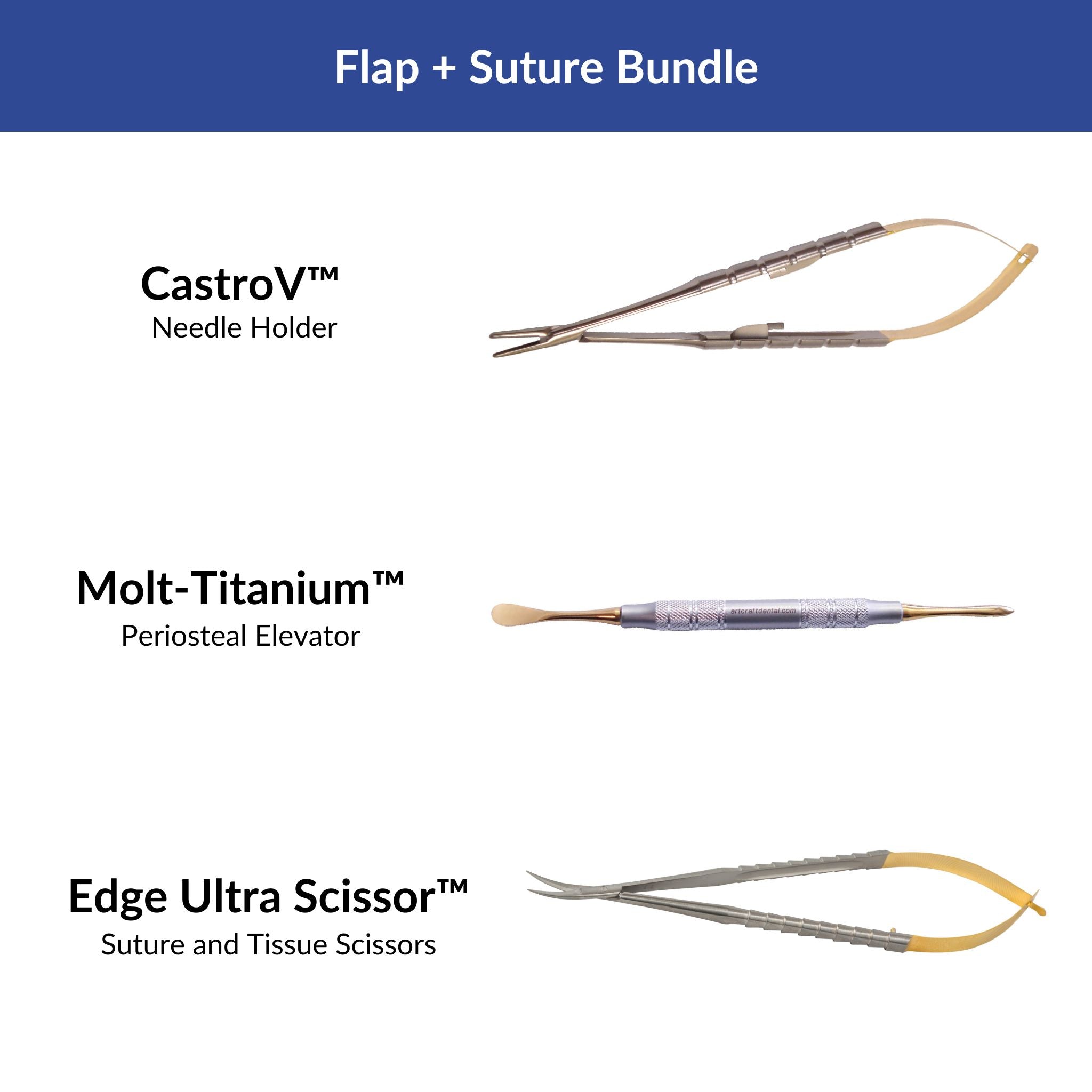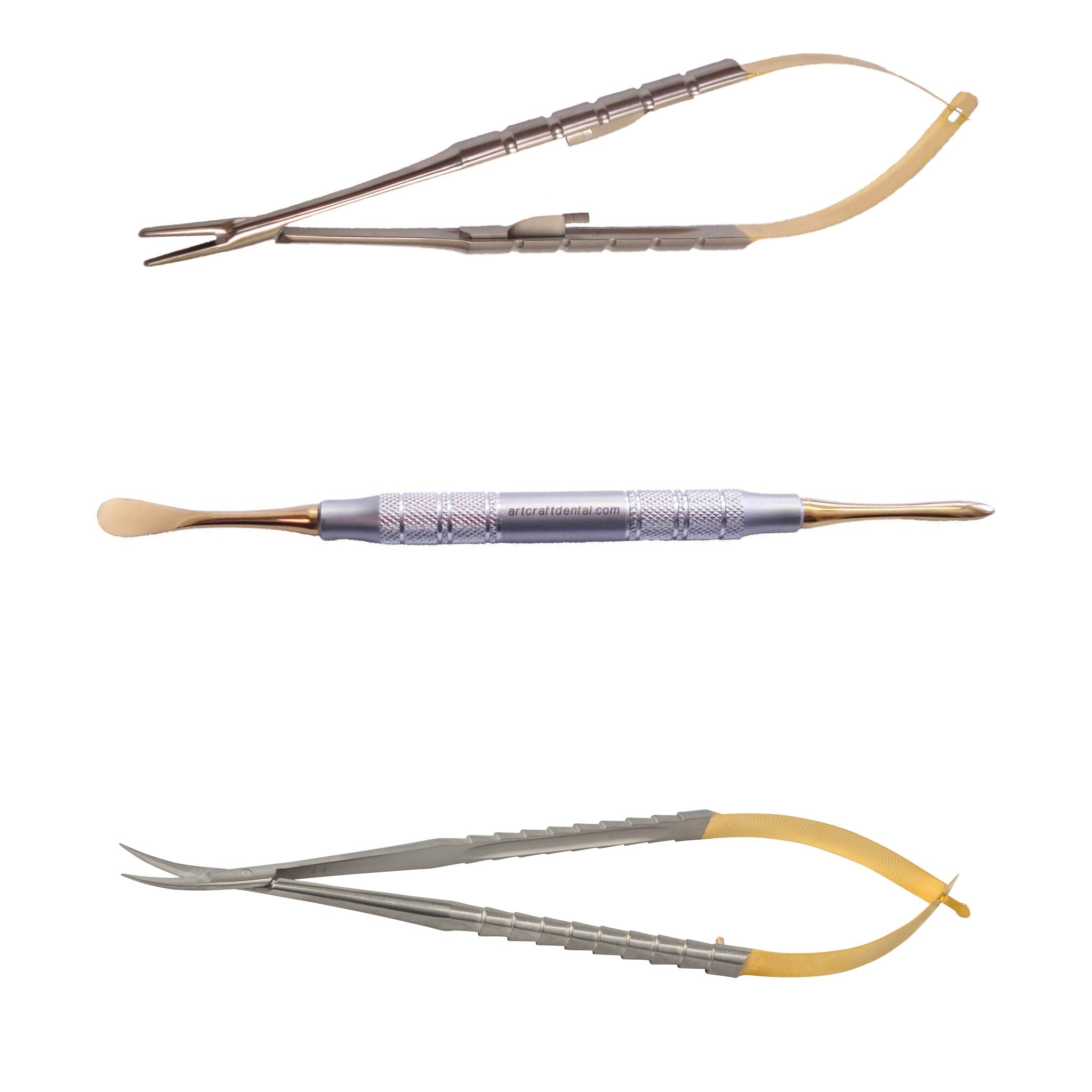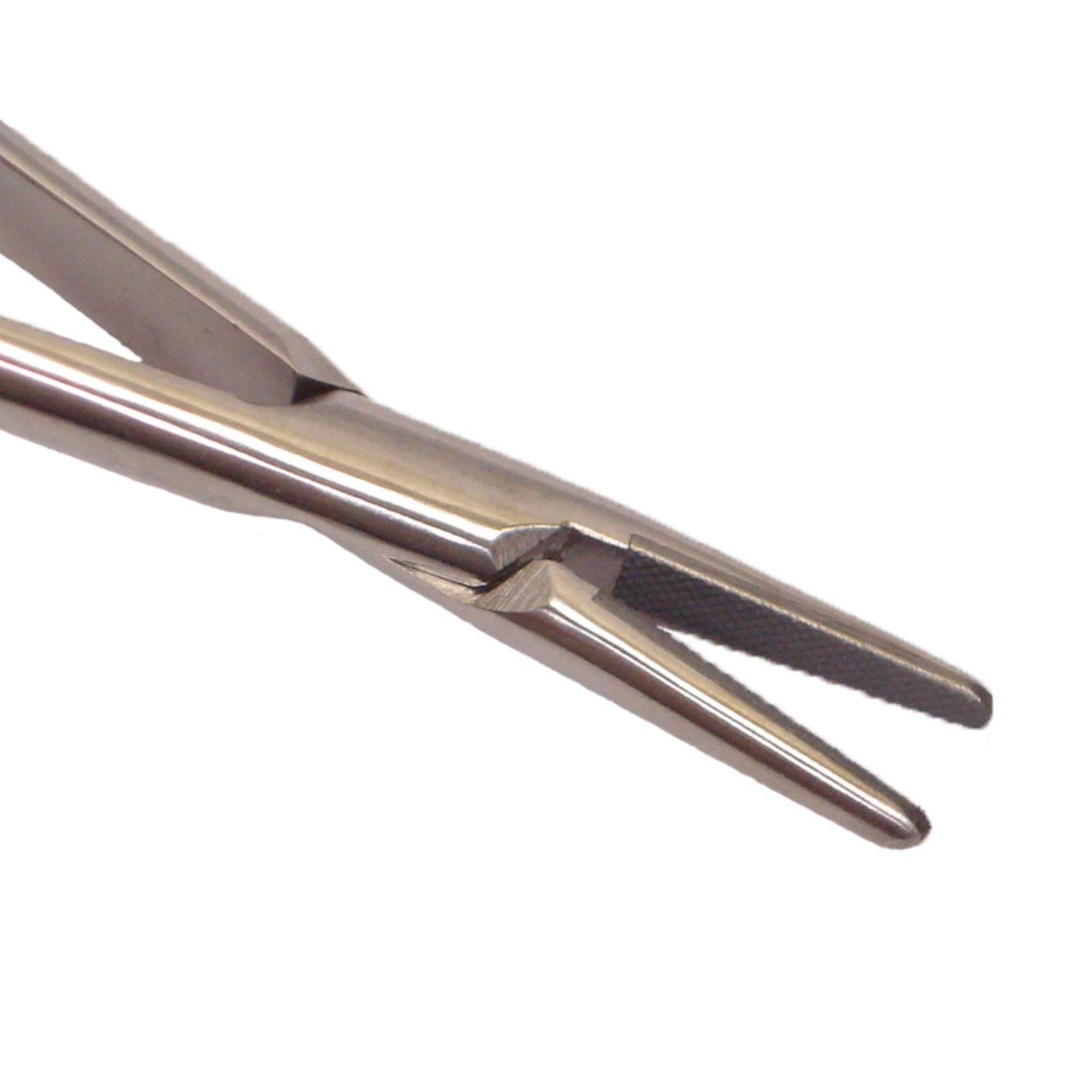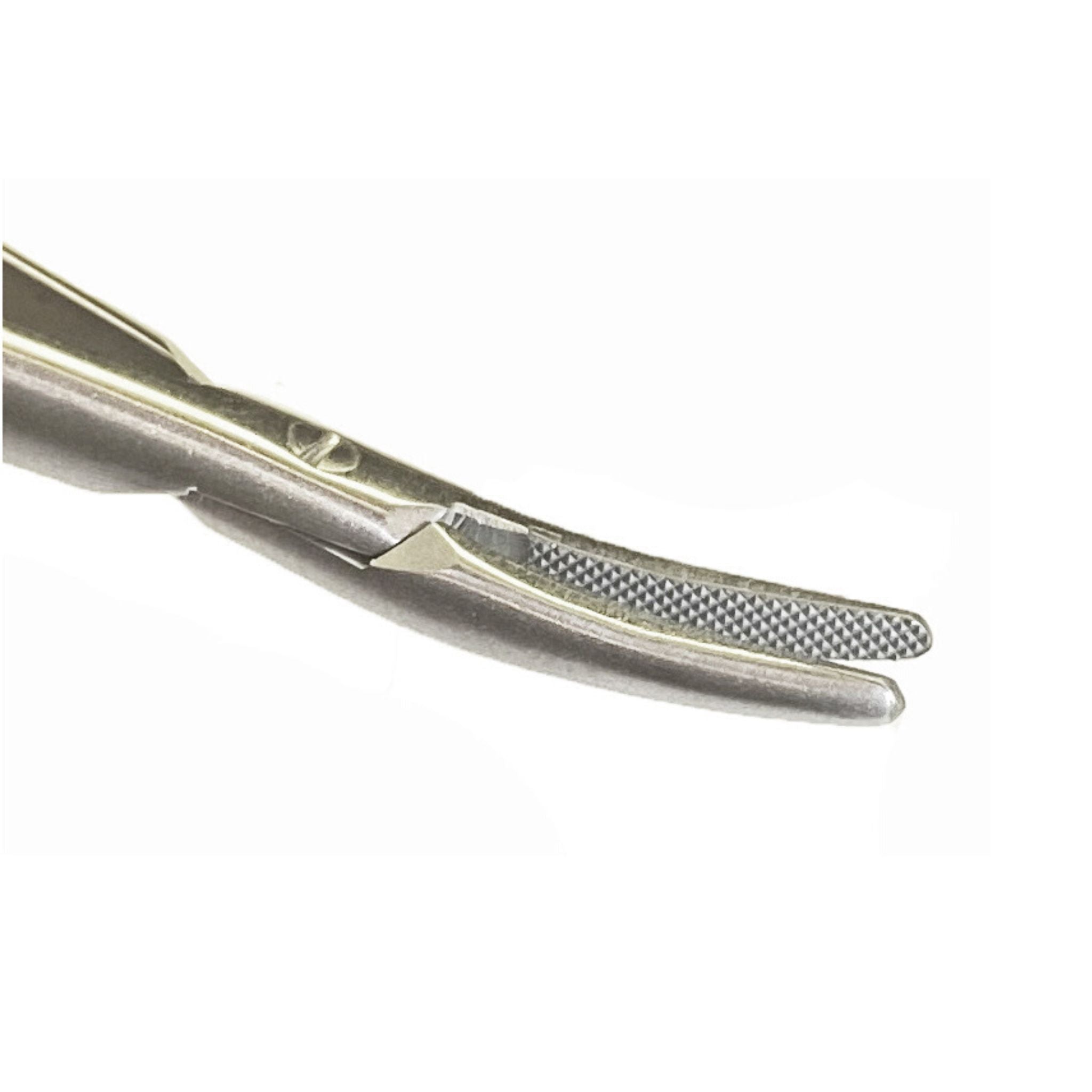 The flap and suture bundle is here! All of the tools you need for efficient flaps and corresponding re-closure.
This bundle includes: 1 CastroV™ needle holder (choice of Straight or Curved beak), 1 Edge Ultra Scissor™ and 1 Molt-Titanium™ periosteal.
Let customers speak for us
Fantastic
These scissors are fantastic
Struggled for years to find the right scissors
I've literally struggled for 13 years to find just the right scissors. The Artcraft scissors are ergonomic, and they cut perfectly the first time, EVERY TIME!! To me, the Edge Ultra is the holy grail of scissors, I'm blown away.
Stay sharp forever
I've had these scissors for quite a while now, and they are still sharp. Great quality product!
Use these for everything
I use these for everything-- Suture, cord, tissue, etc. I especially love the lightweight feel of these scissors.