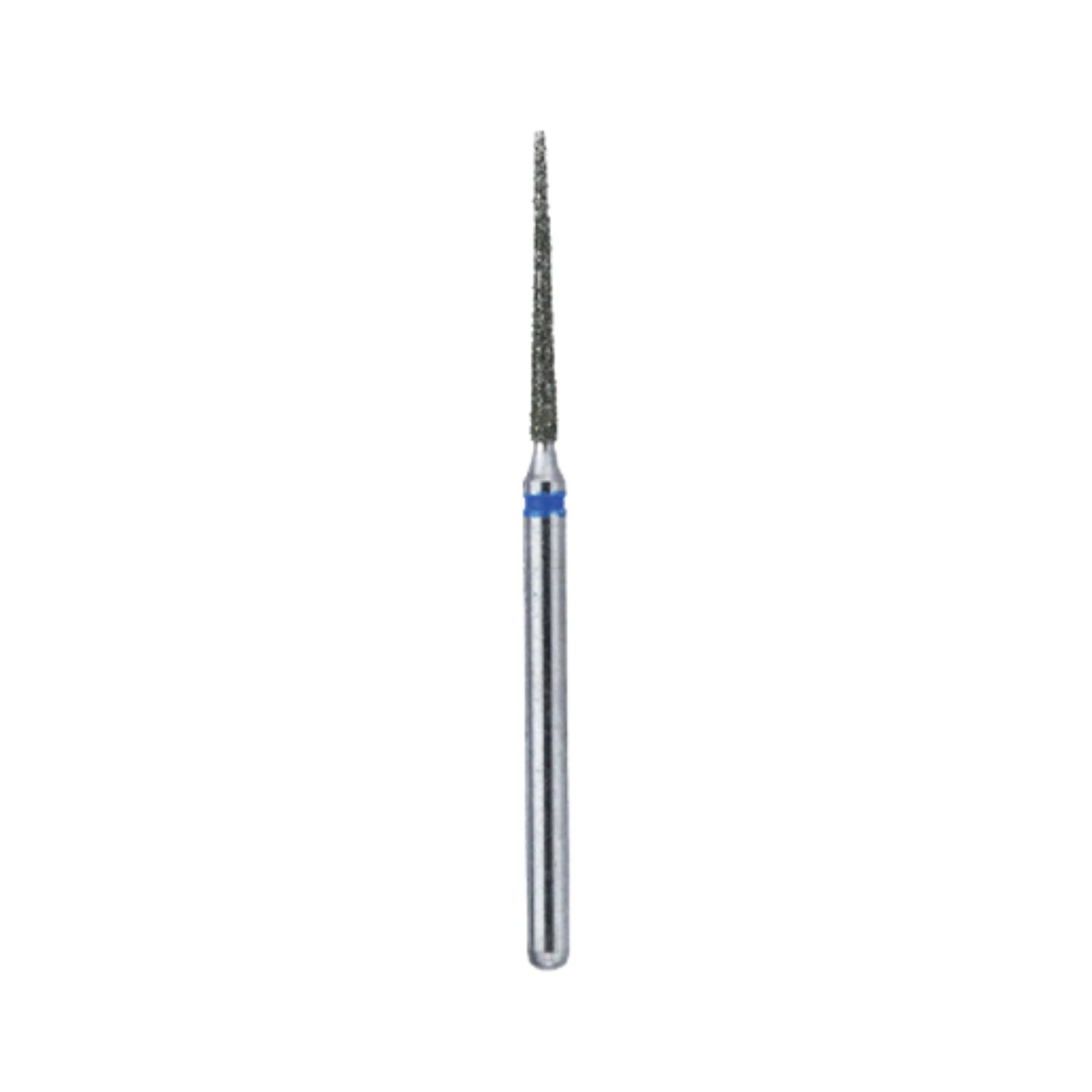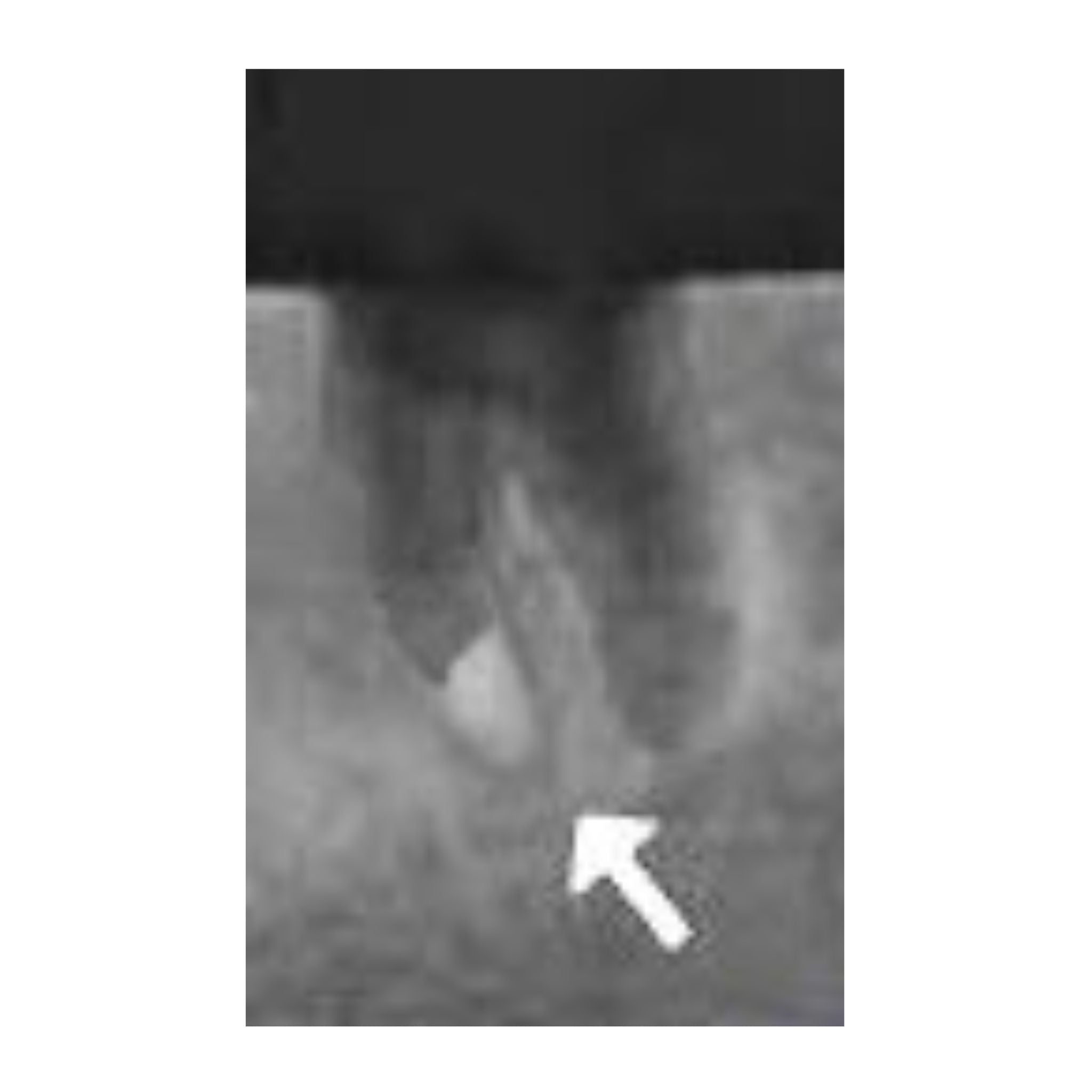 The Flame™ Diamond
This is the perfect Diamond for your extractions. This bone preserving diamond has a needle shape specifically for purchase point creation for those troublesome, deep broken root tips. It can also be used on virtually any extraction to widen the PDL giving you more leverage when using elevators. Surgical length, thin, easy to use.  5 per pack
Bone Preserving Diamond Technique: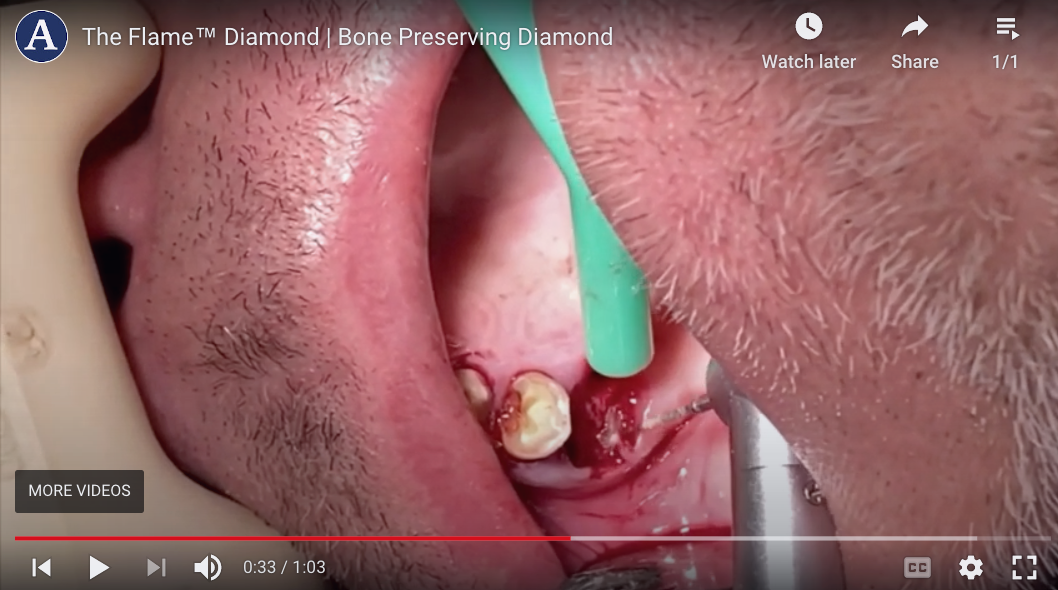 Perfect Fit
The unique "flame shape" is specifically designed for purchase point creation during extractions.
Bone Preserving
This diamond is unique in that it is specially designed to be bone preserving.
Easy to Use
It is also Surgical length, thin, and super easy to use.
perfect pair
Use The Flame™ with: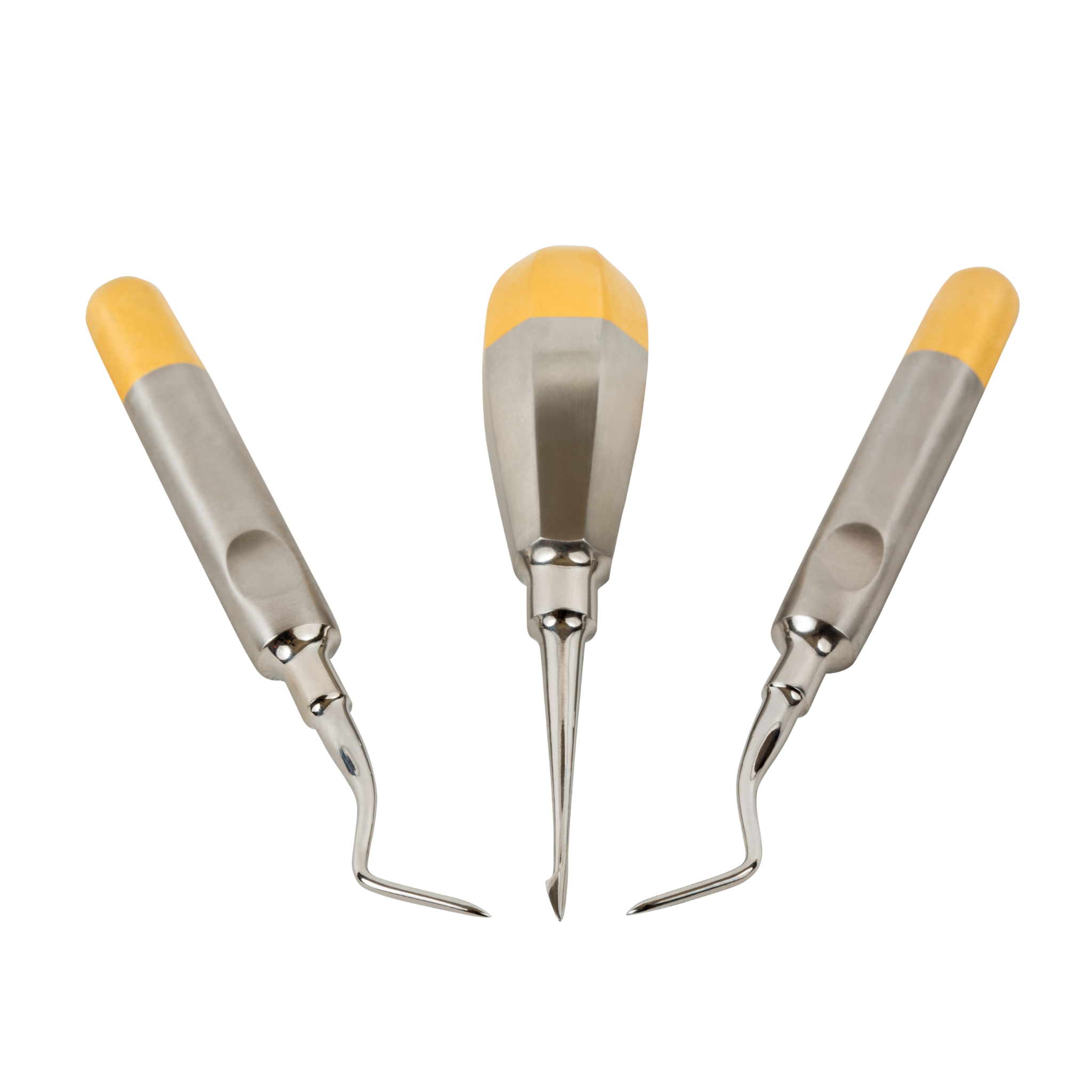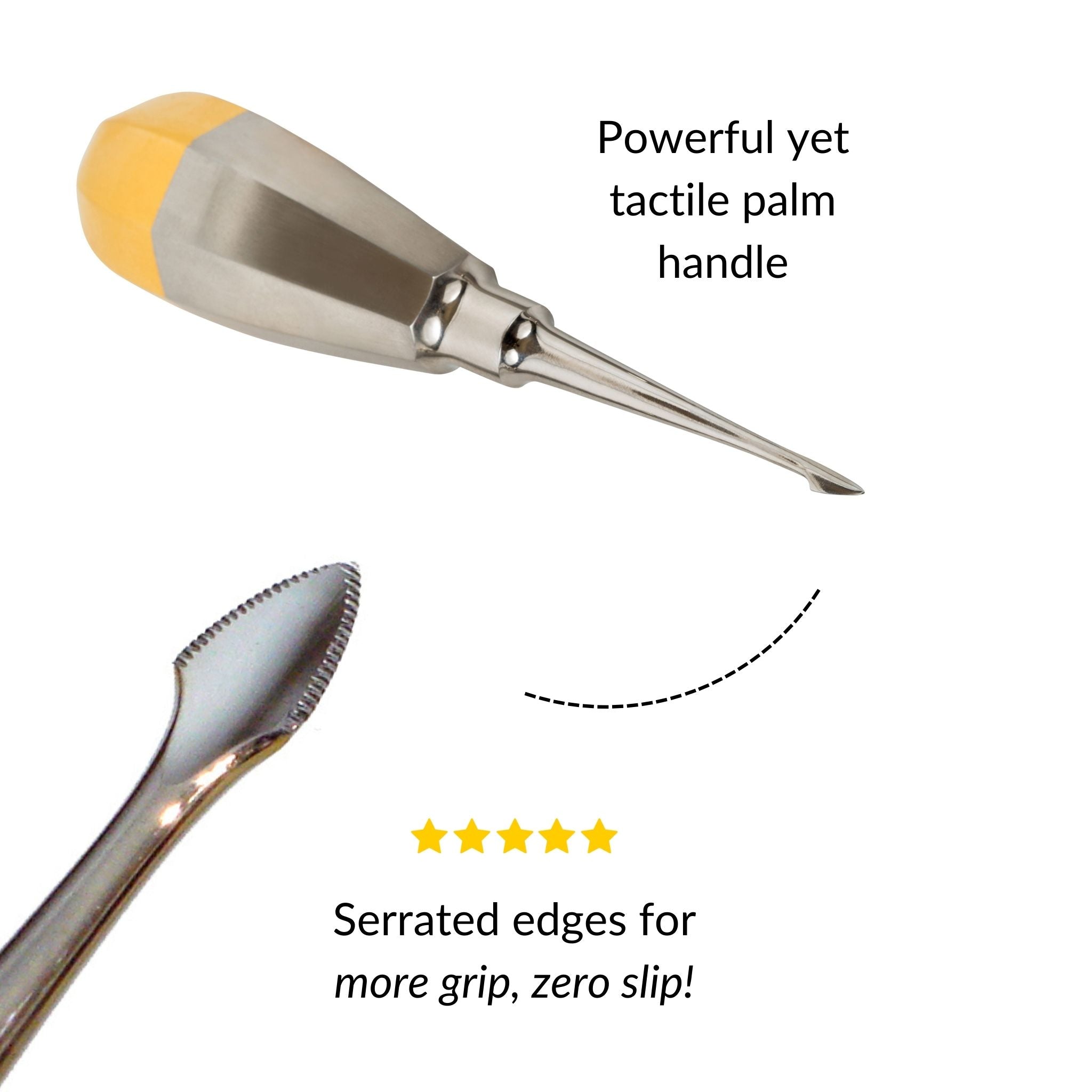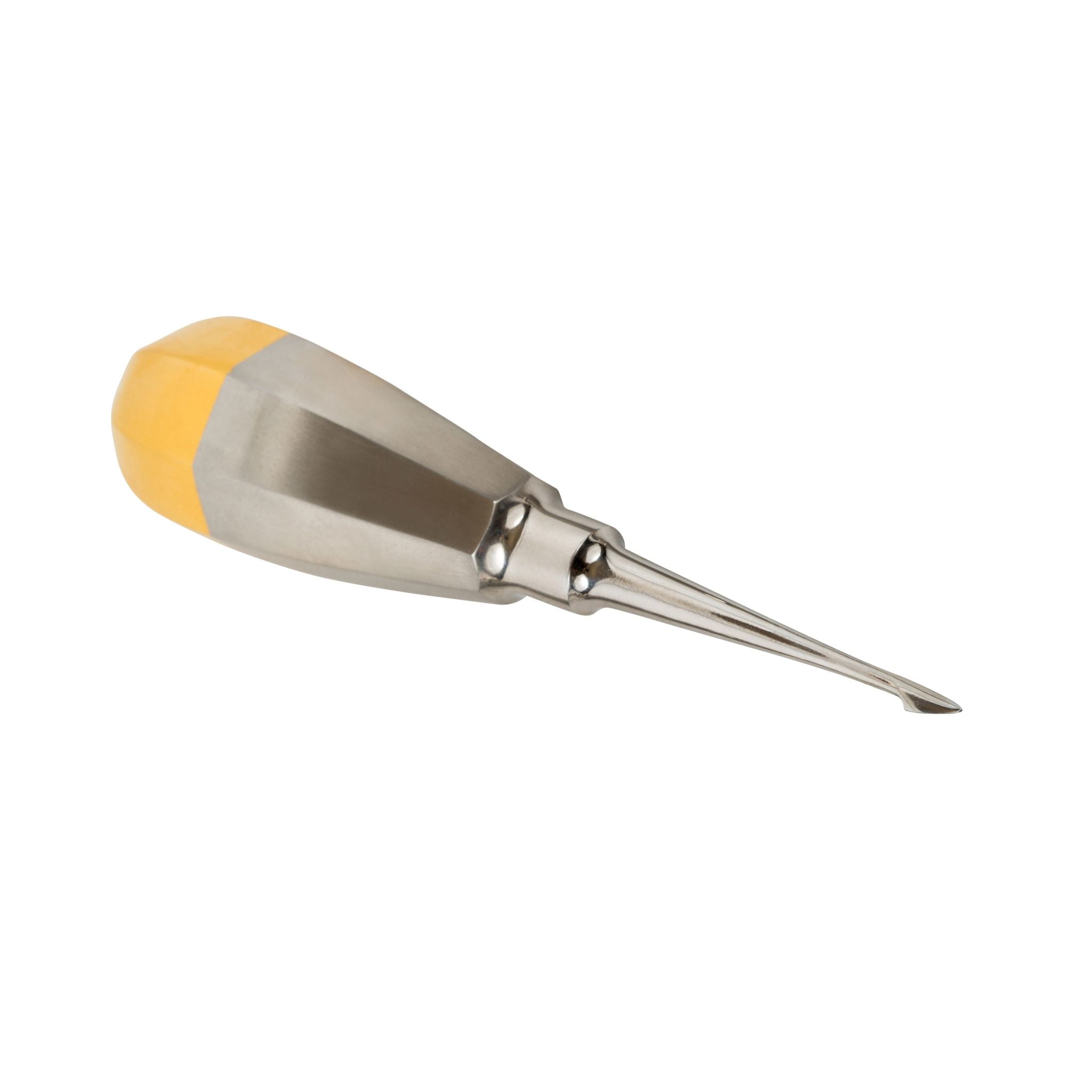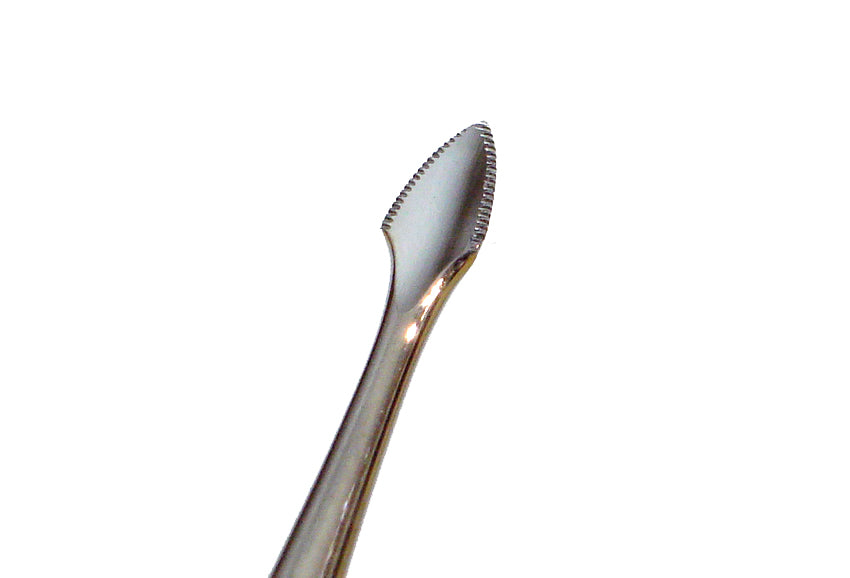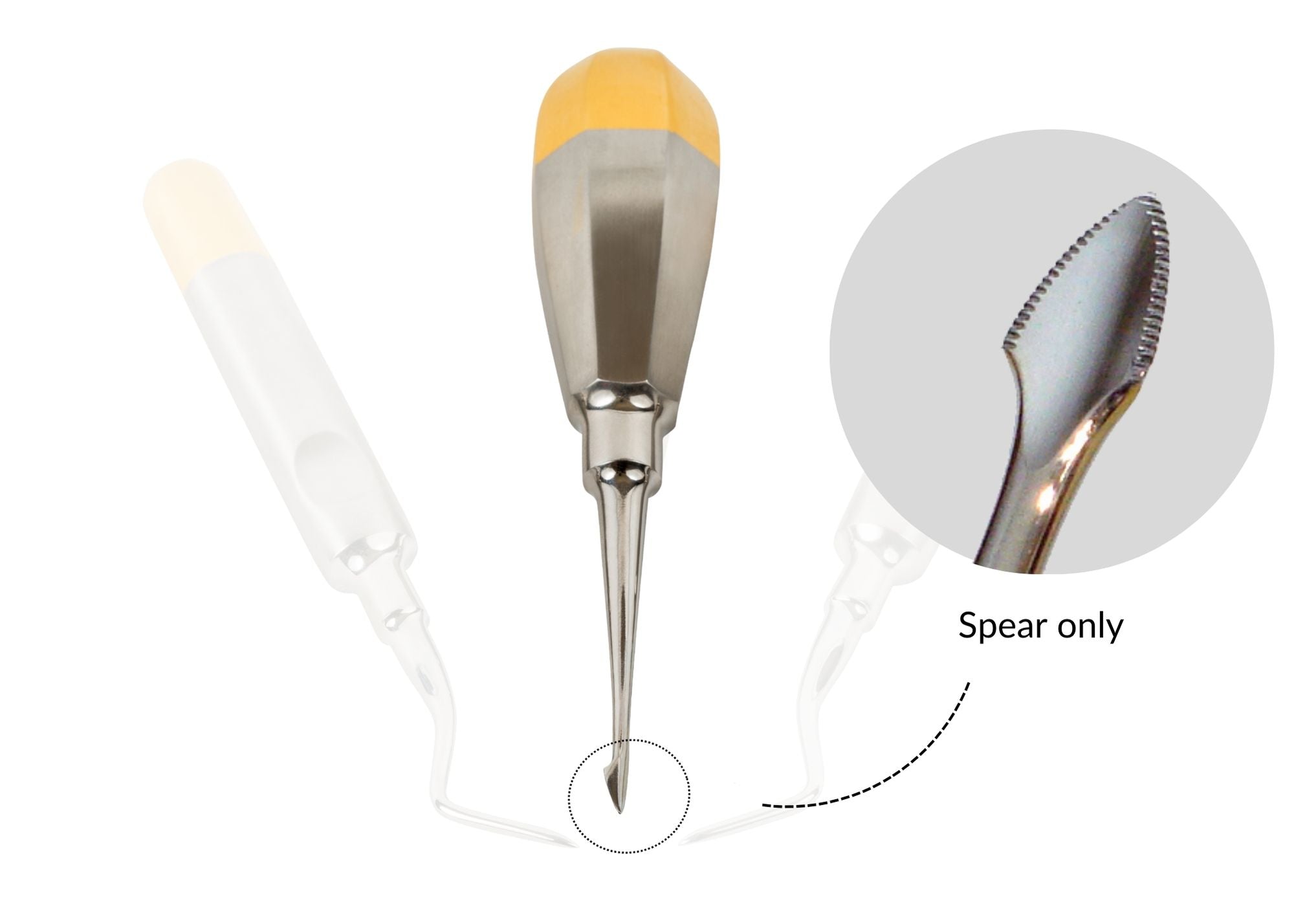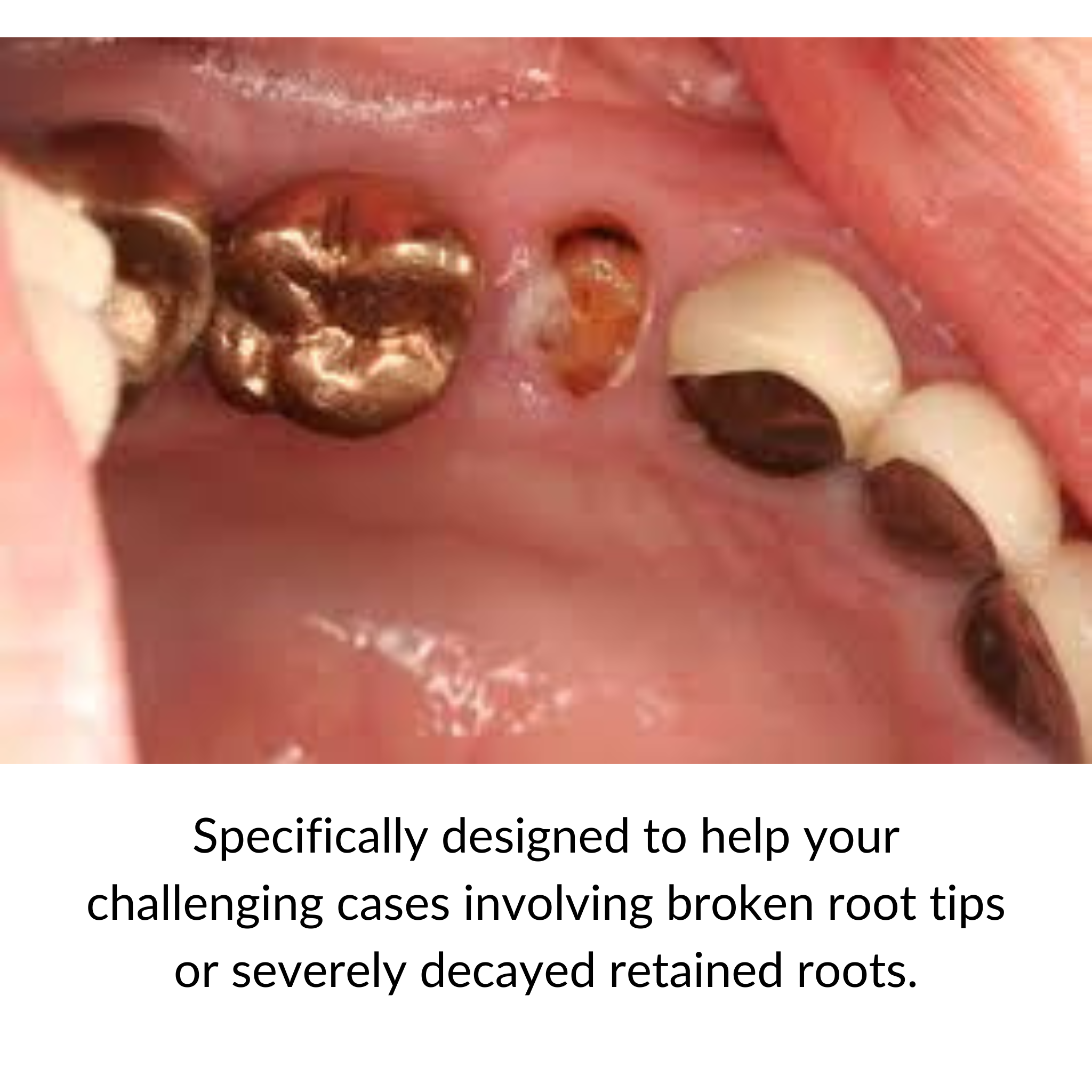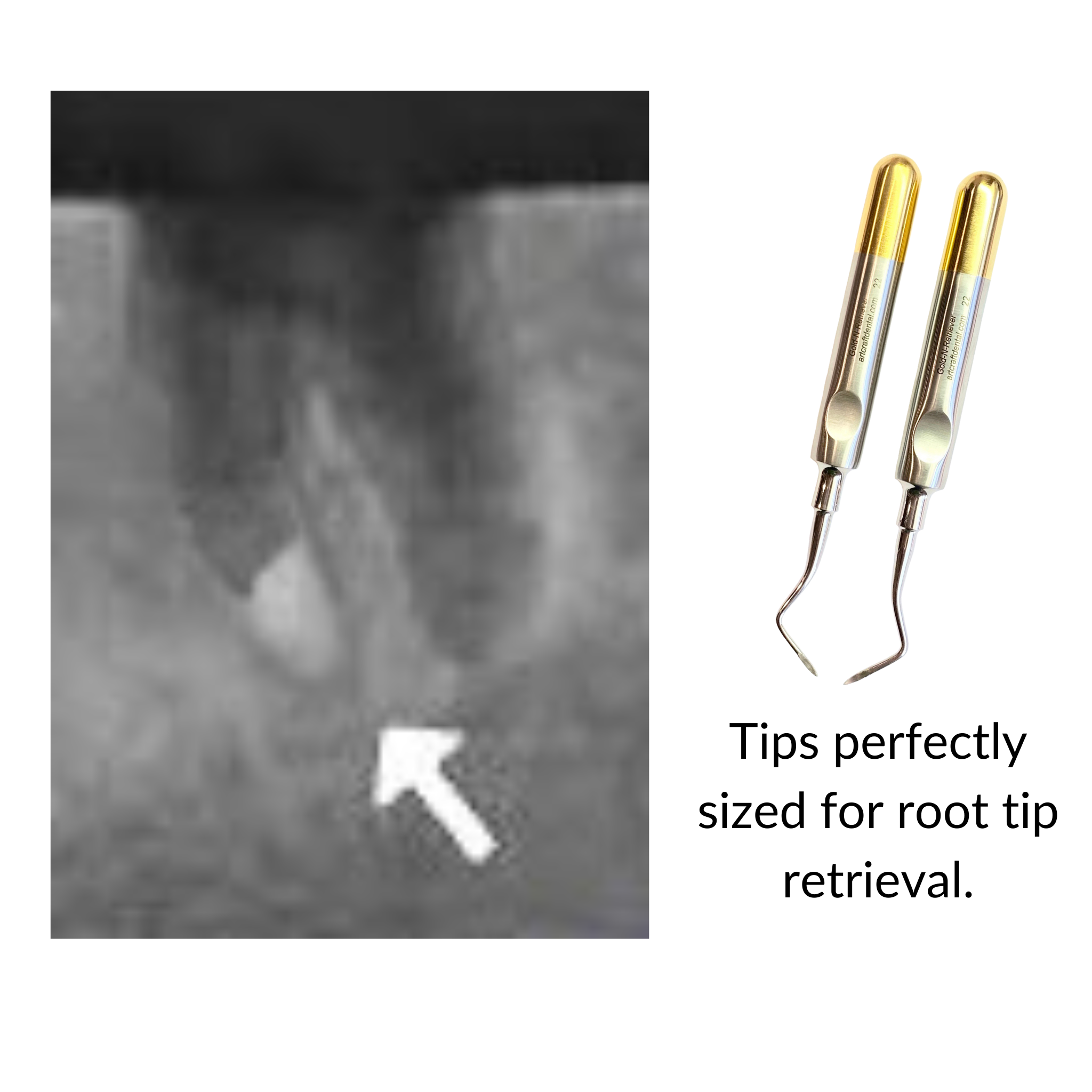 Your new go-to set for broken root tips or badly decayed retained roots! When you use the right tools, You will find that getting out of these situations is faster and easier. With this Gold-N-Retrievers™ set, you save time and remove stress.
The Spear Elevator (center instrument) has an ergonomic palm handle design for more power. The smaller Right and Left root tip picks allow for better access to deep, broken root tips. Designed to fit perfectly into the slot made with our Flame™ Diamond.
Style:
Set of 3 (Best Value!)
perfect pair
Use The Flame™ with: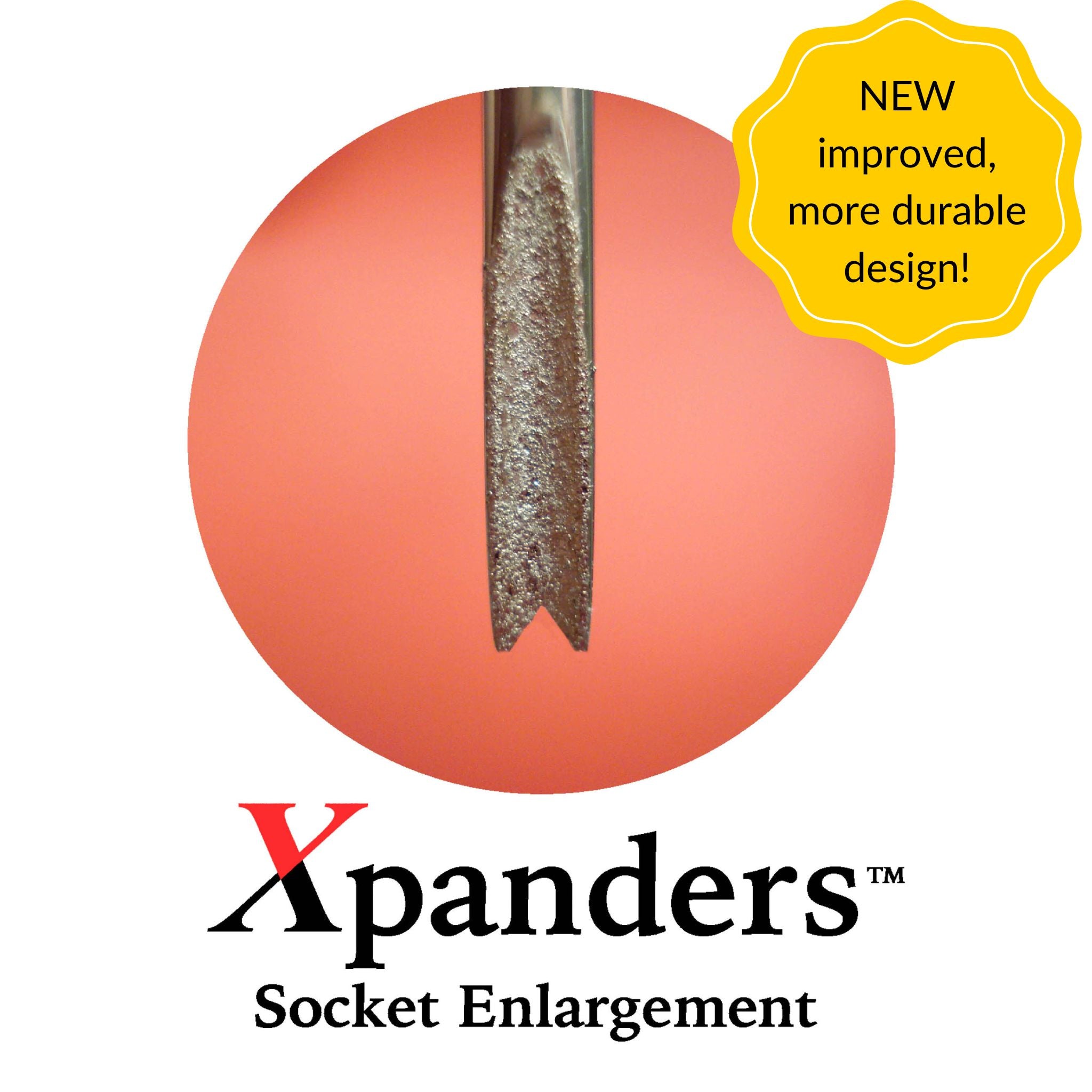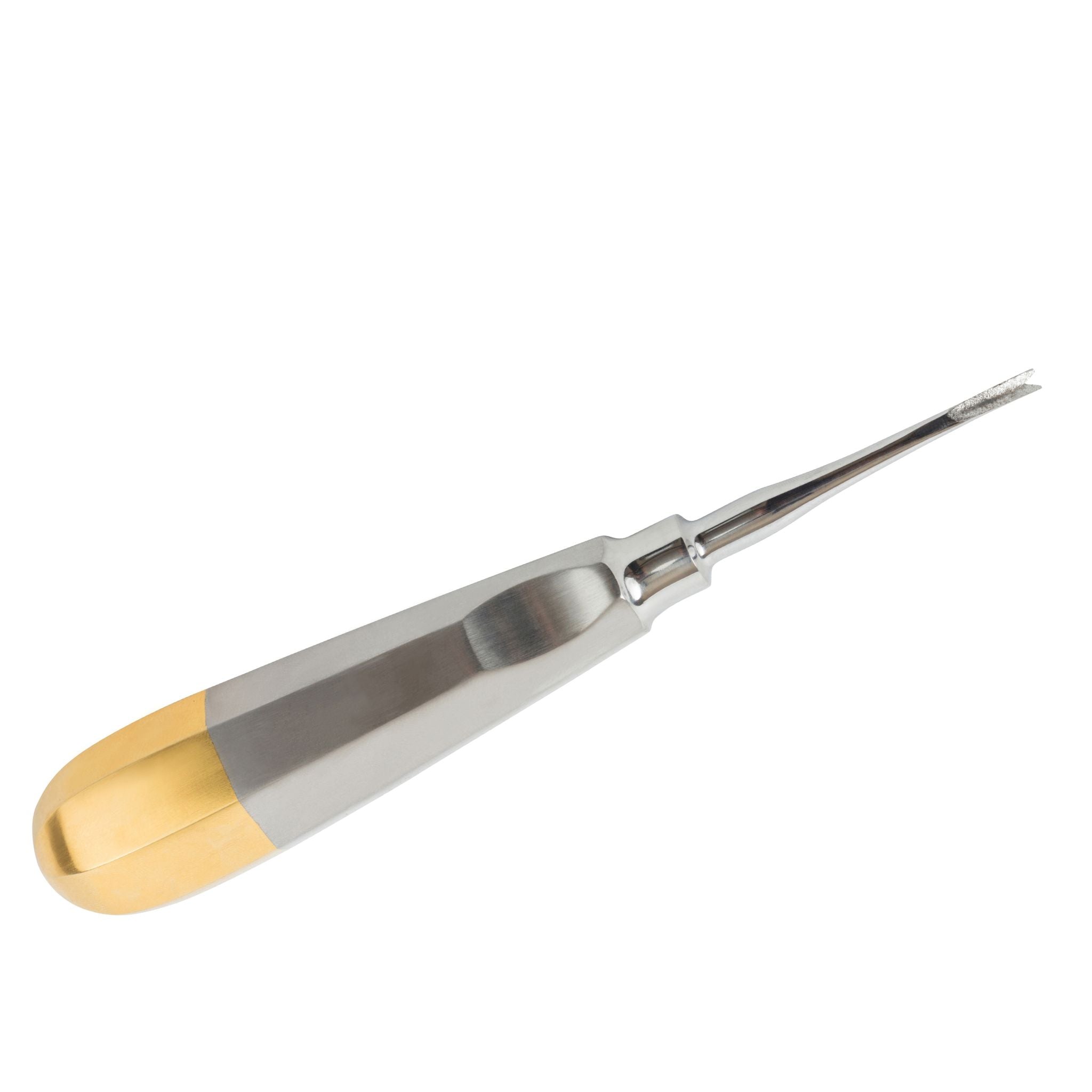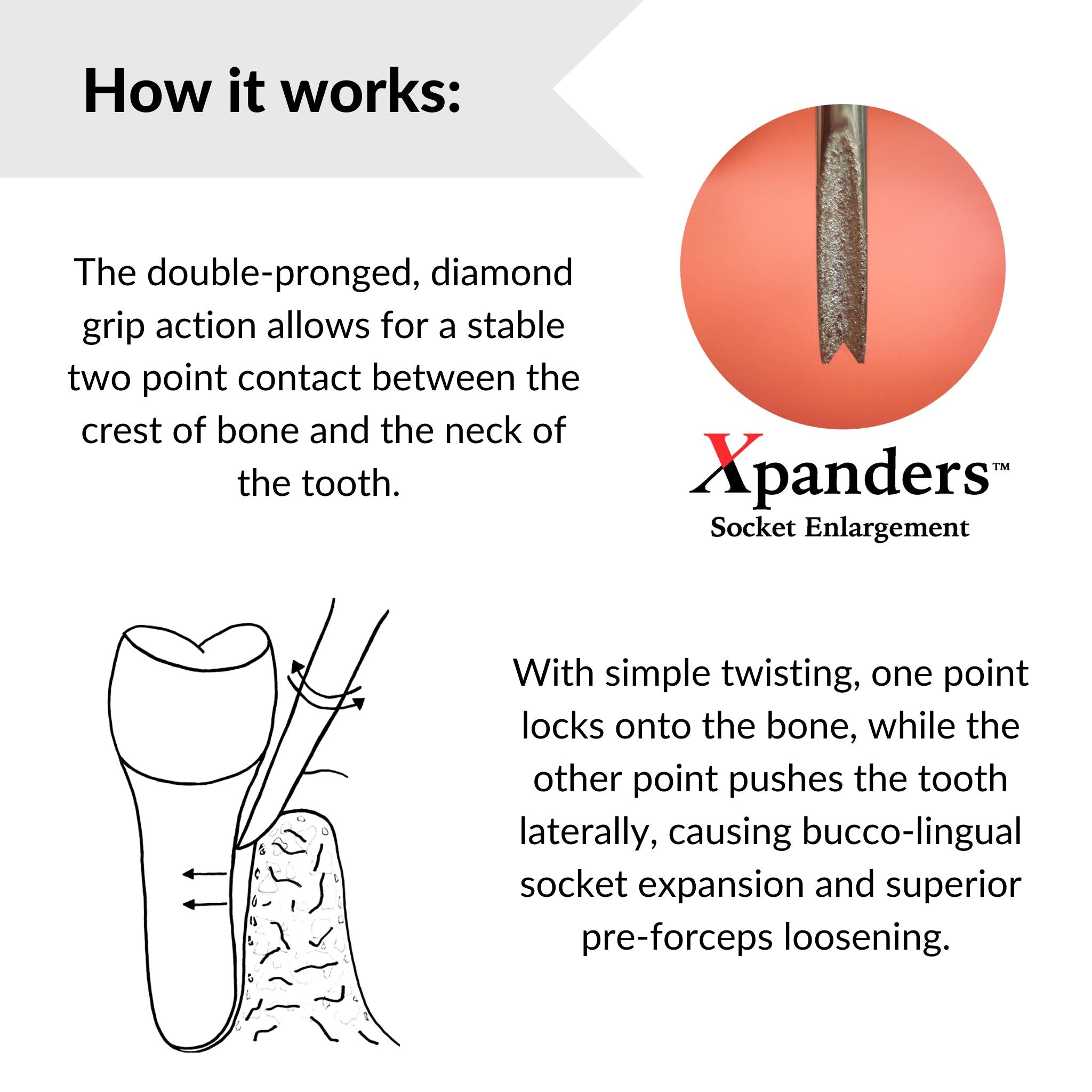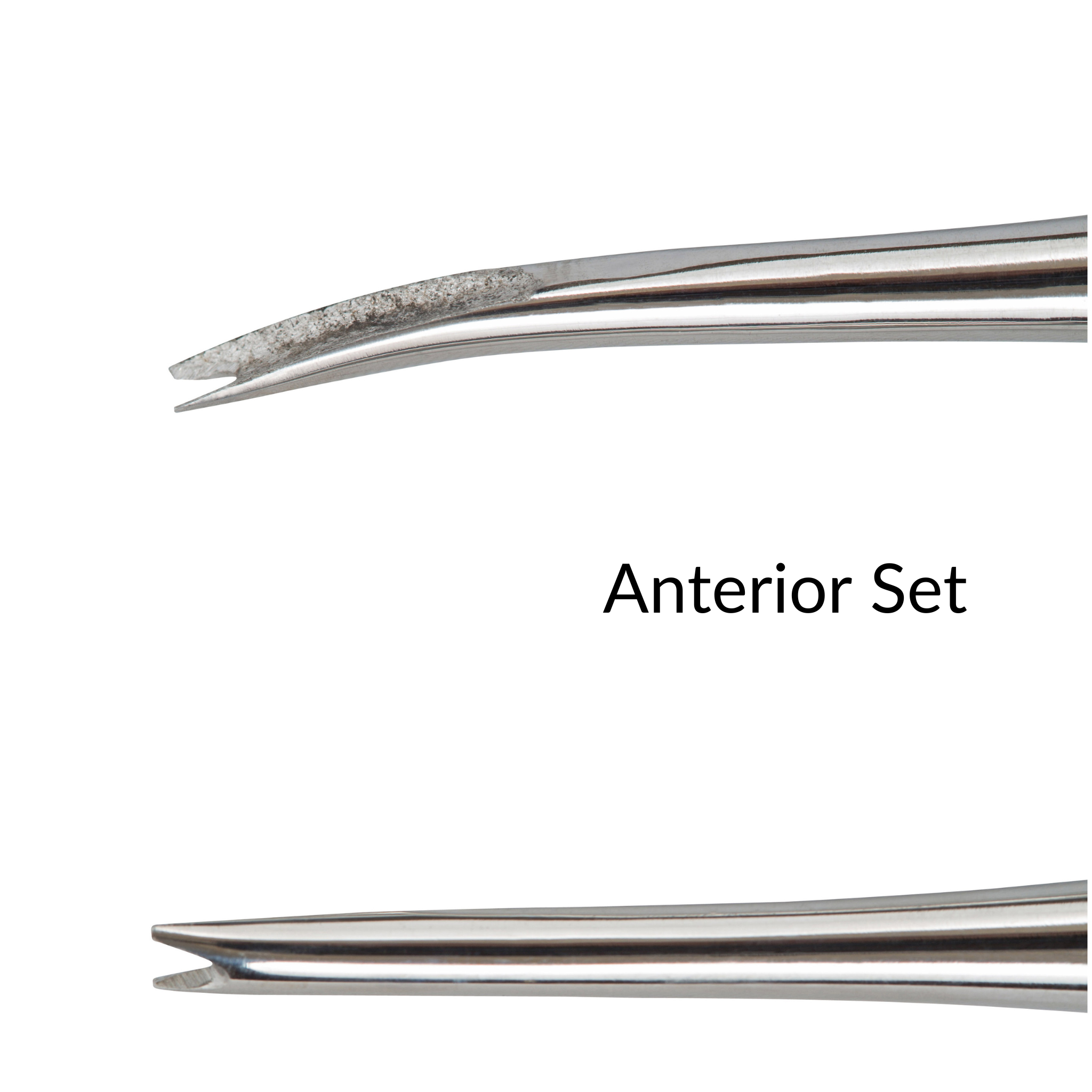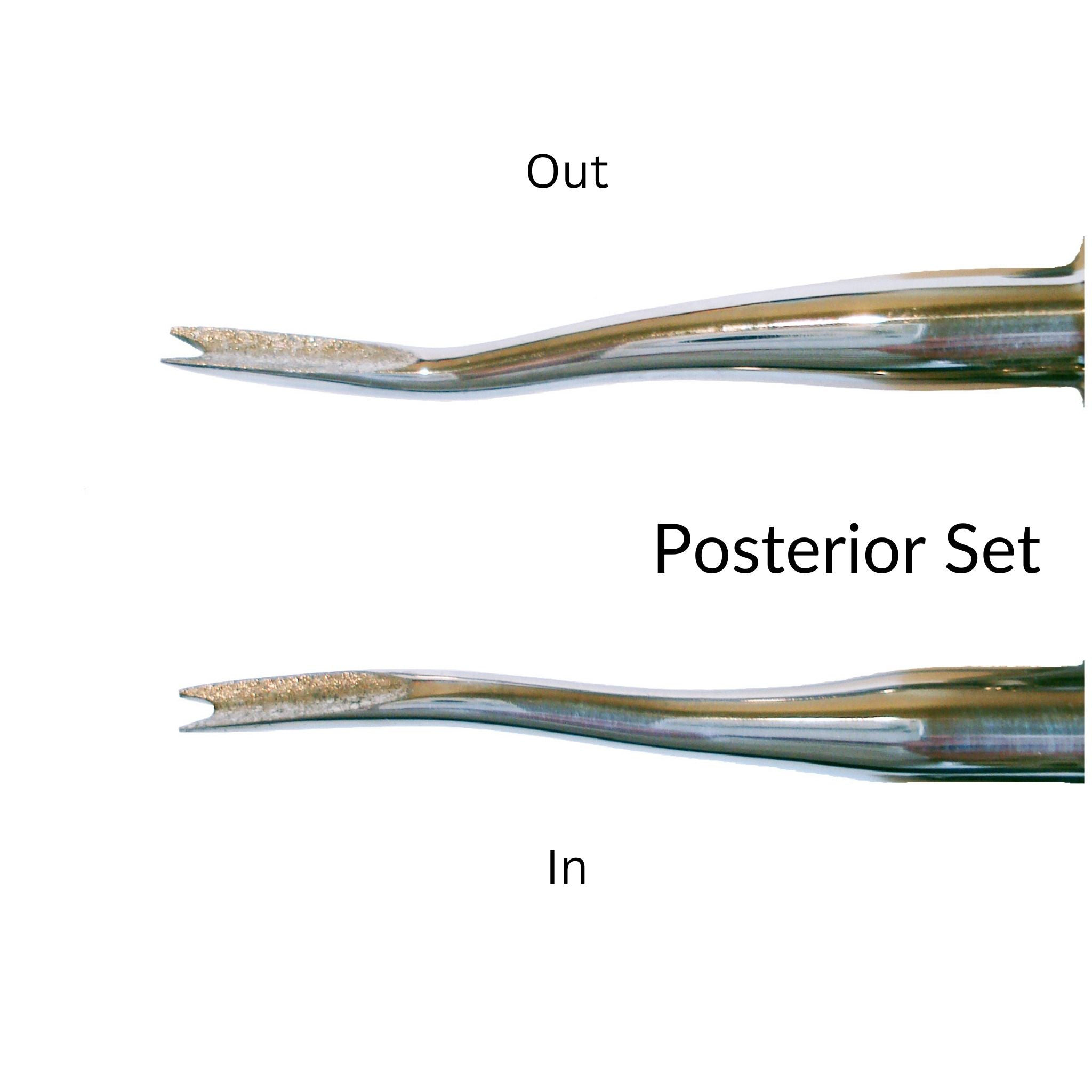 Xpanders™ are the most atraumatic elevators devised to date.
Just a small amount of penetration into the PDL space is all that is needed for maximum lateral tooth movement. The more movement you can get with a dental elevator prior to the use of forceps, the less likely root tips will break off. These intra-ligamental elevators are an absolute necessity in any modern dental office.
The double-pronged, diamond grip action allows for a stable two point contact between the crest of bone and the neck of the tooth.  With simple twisting, one point locks onto the bone, while the other point pushes the tooth laterally, causing bucco-lingual socket expansion and superior pre-forceps loosening. Get the full power of 360 degree socket expansion with Xpanders™. 
Style:
Set of all 4 (Best value!)
Let customers speak for us
Nice Addition to have for extractions
Great little diamond and you can use with Golden retrievers or xpanders
Skeptical but works for me
I use this virtually on every extraction
Watch the video
You can watch their video if you want to see it but I really reccomend getting this diamond if you already use their popular instruments like the Golden retrievers or xpanders