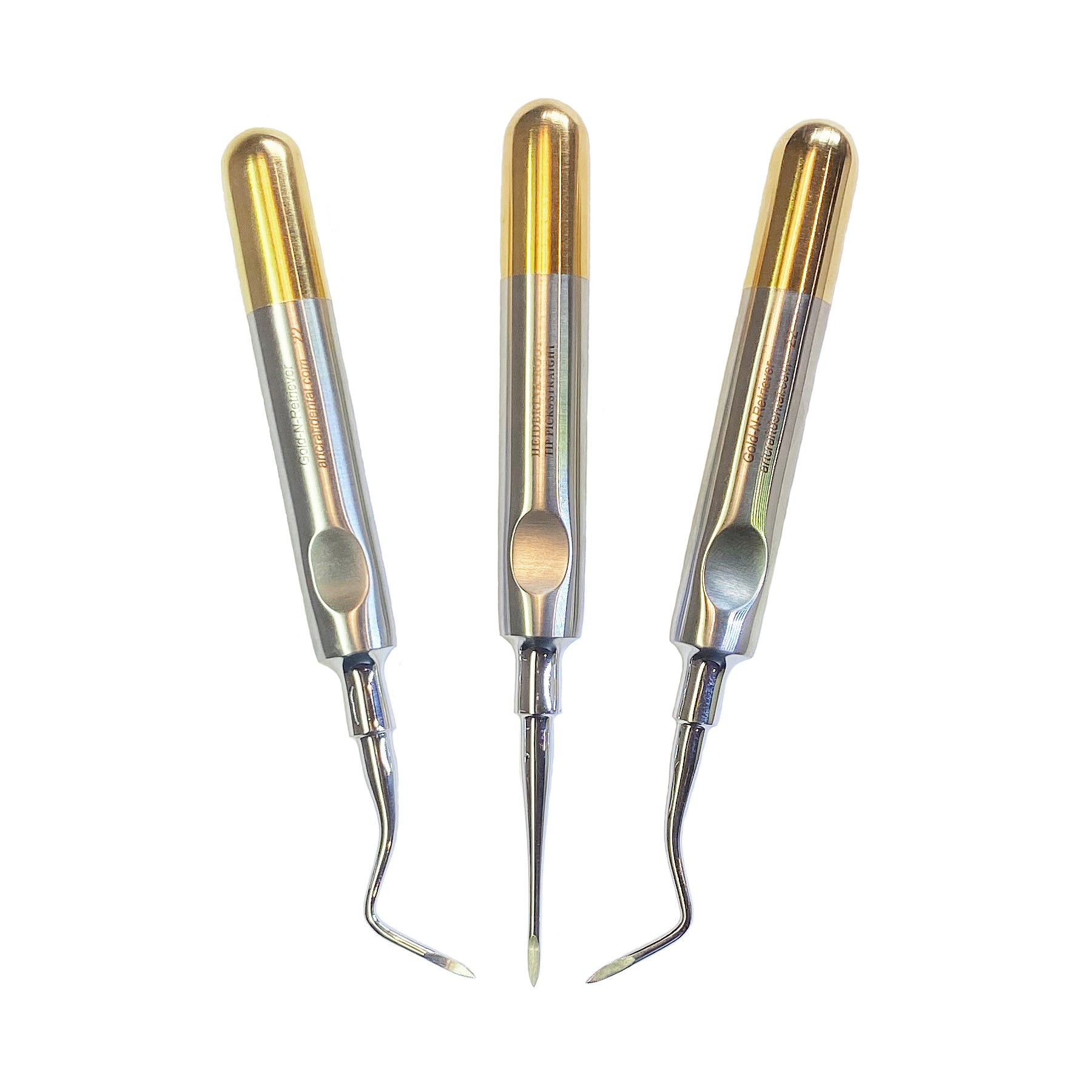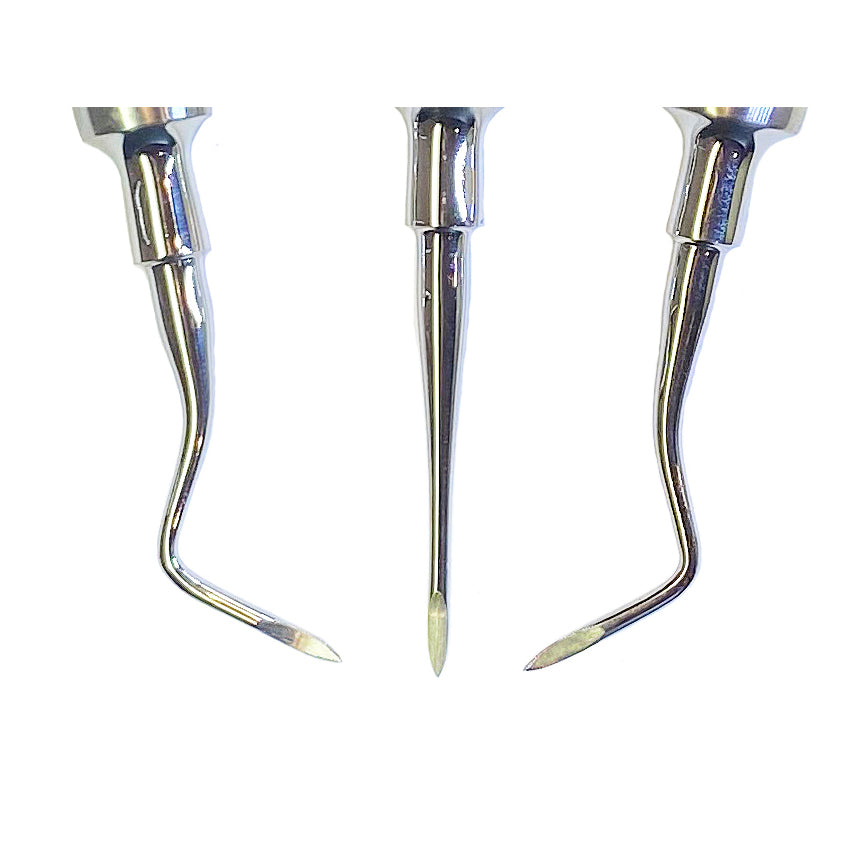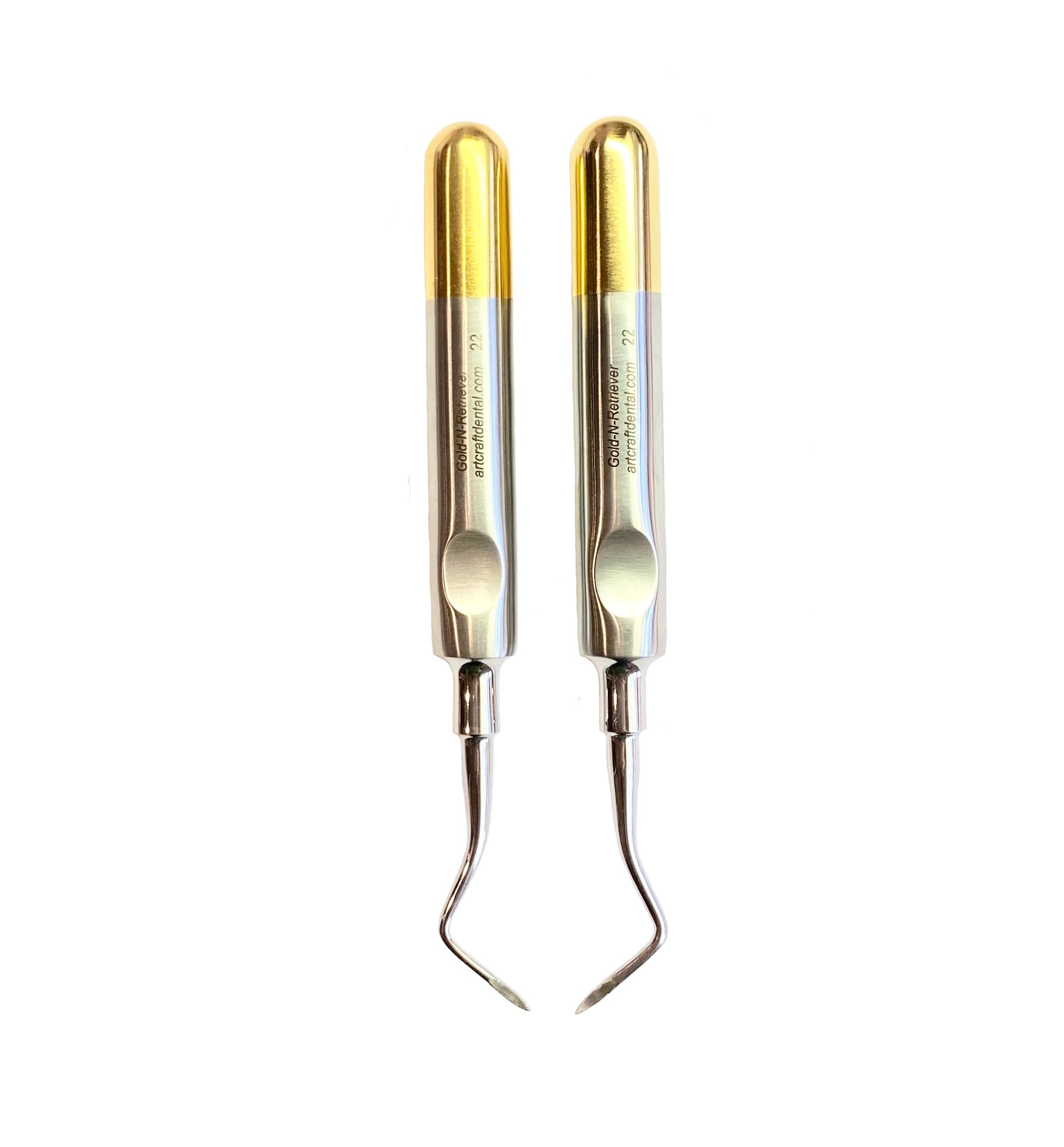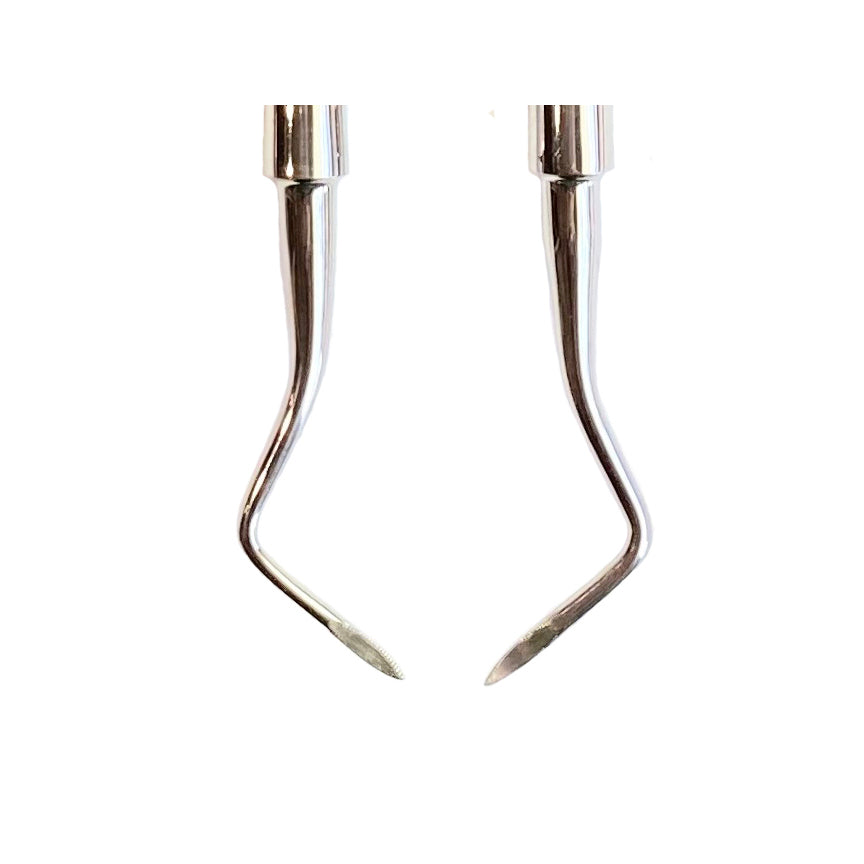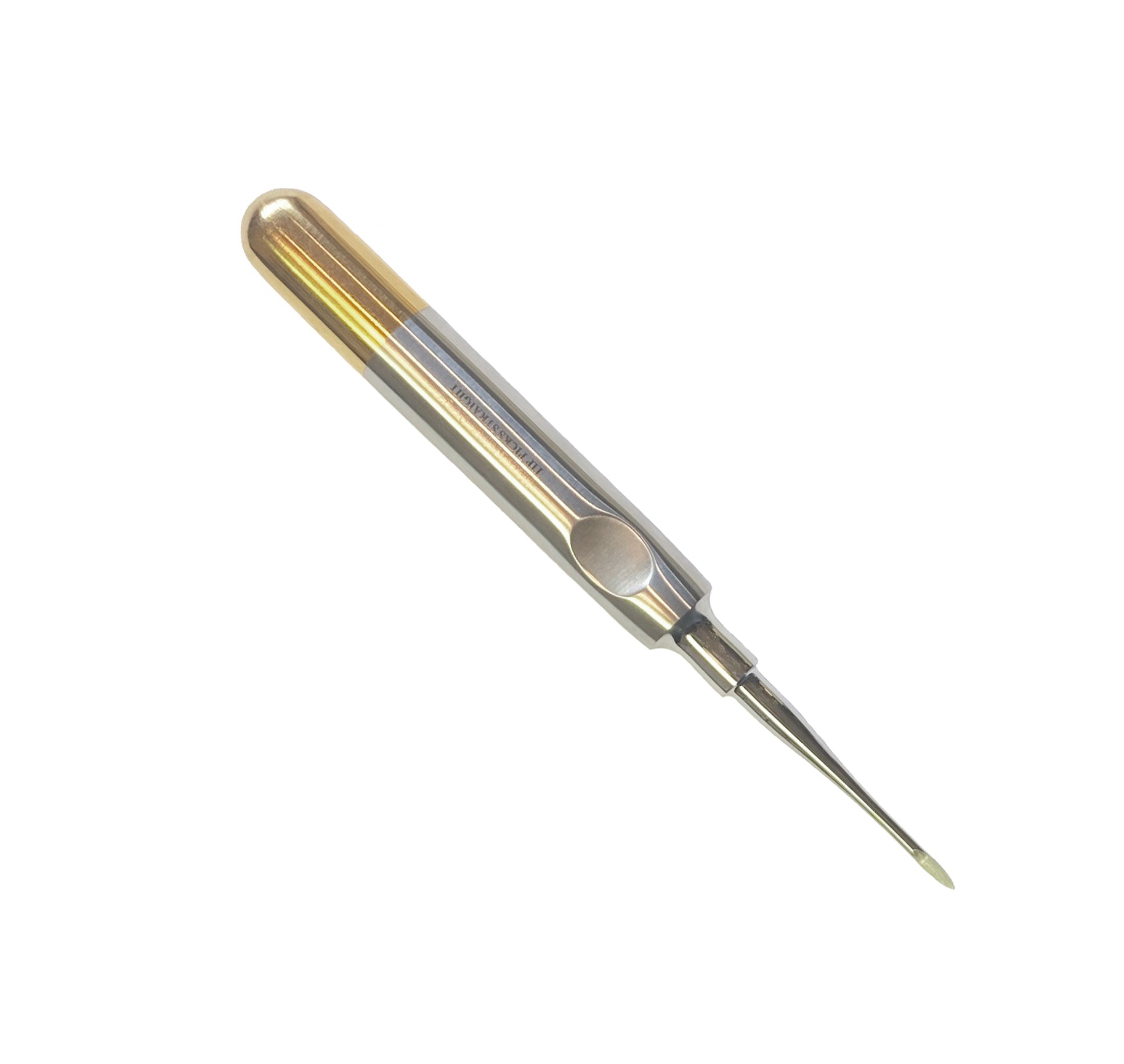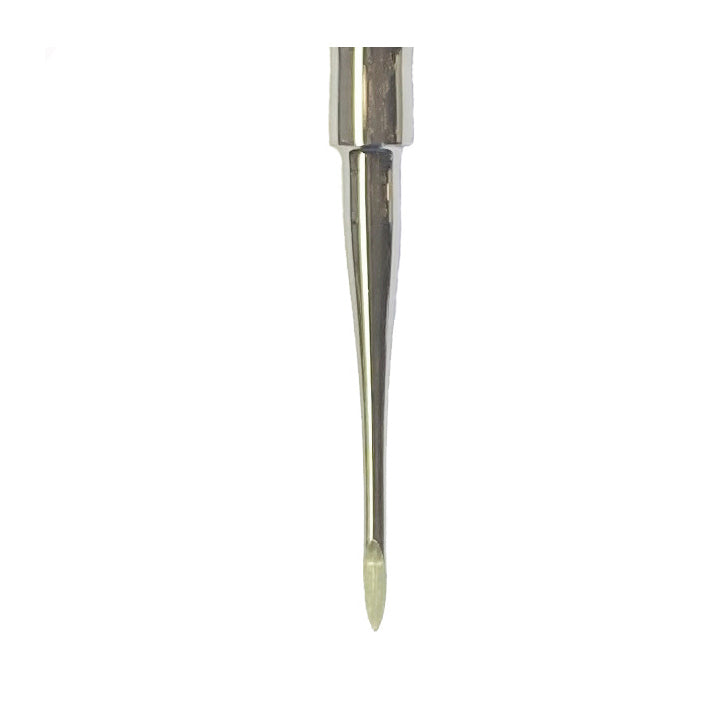 Root Tip Picks™
Style:
Set of all 3 (Best value!)
This set will save you when you come across deep and troublesome root tips. Designed to fit perfectly into the slot made with our
Flame Diamond.
Every dental office should have these on hand to cover you when you have a broken root tip complication.
Bone Preserving Diamond Technique:
perfect pair
Use Root Tip Picks™ with: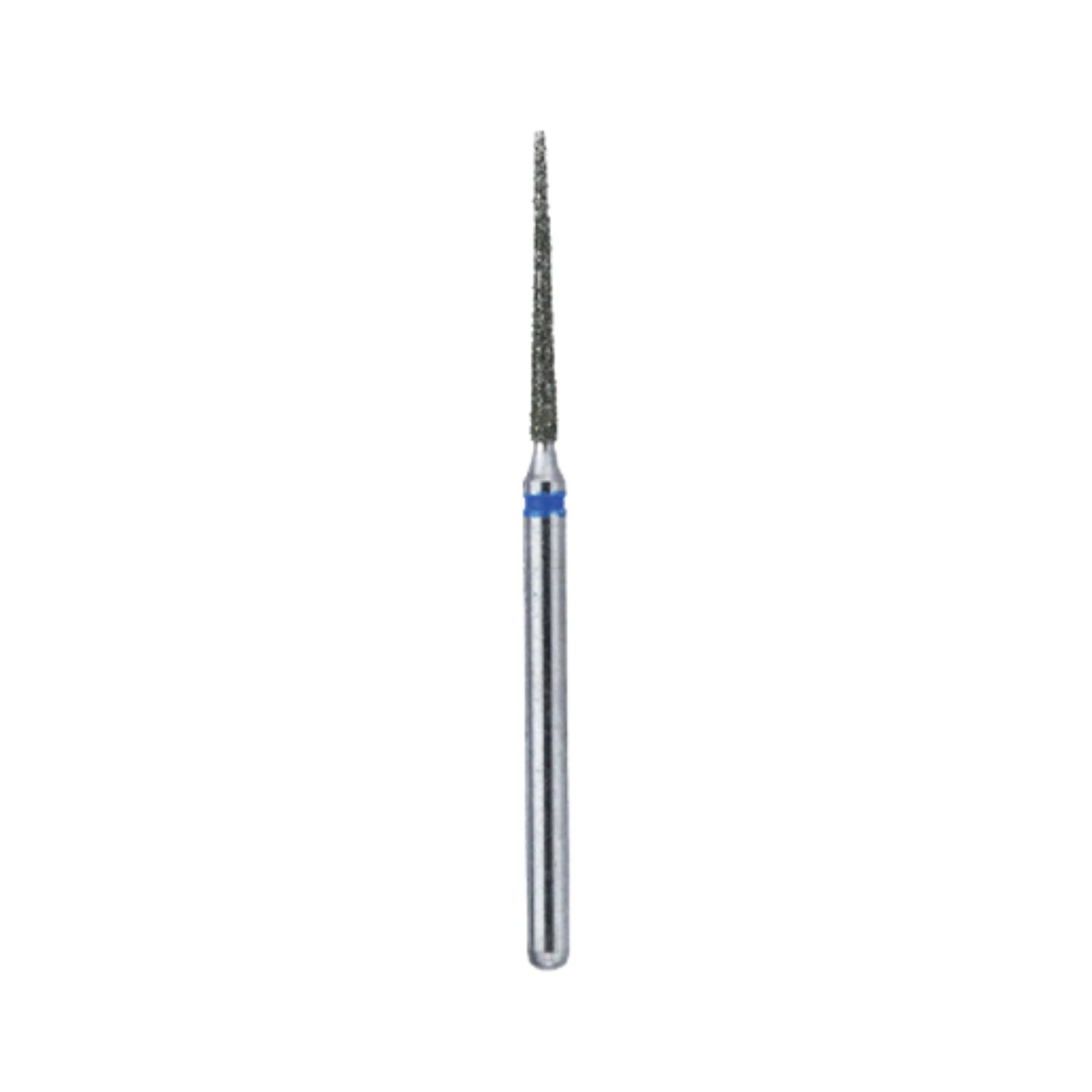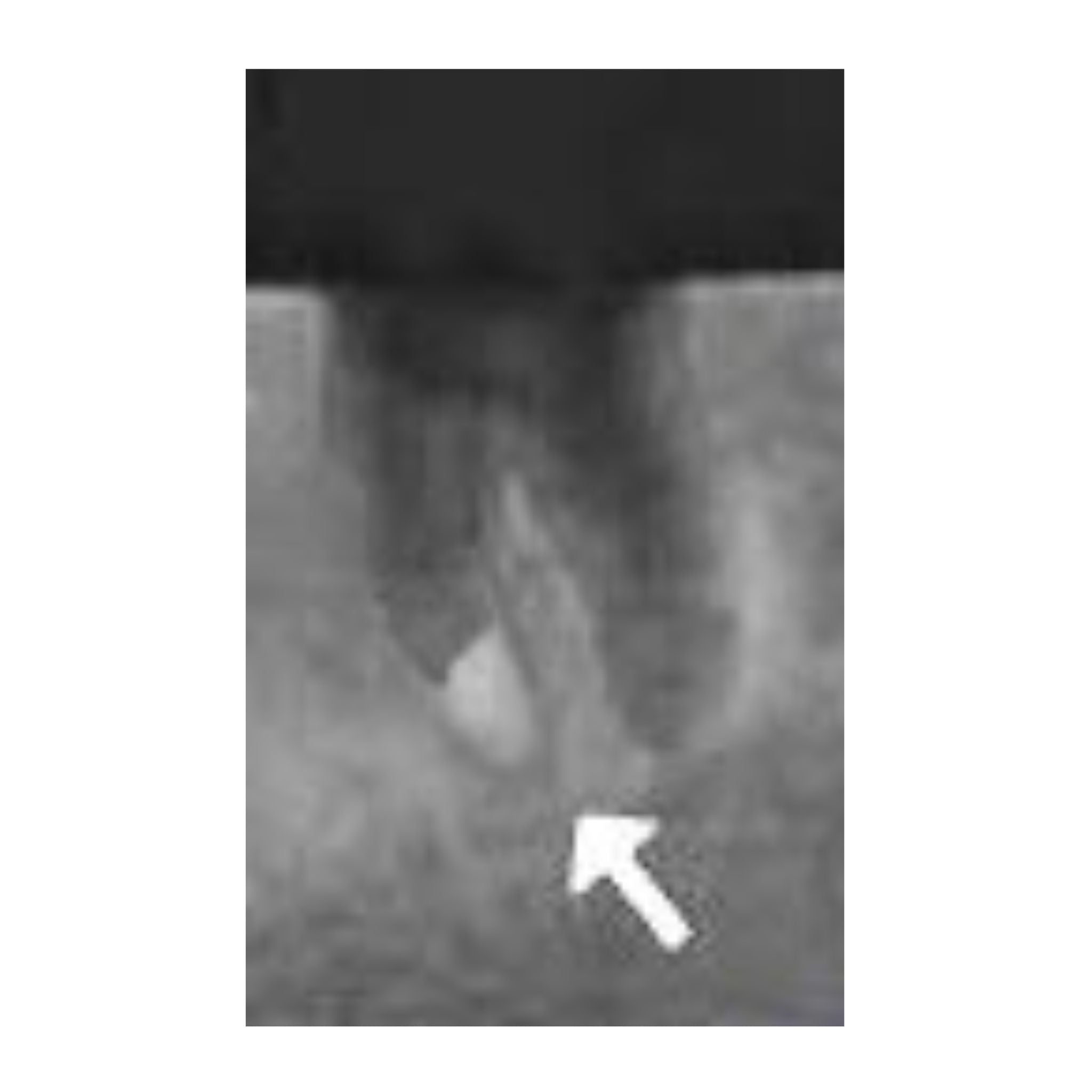 This is the perfect Diamond for your extractions. This bone preserving diamond has a needle shape specifically for purchase point creation for those troublesome, deep broken root tips. It can also be used on virtually any extraction to widen the PDL giving you more leverage when using elevators. Surgical length, thin, easy to use.  5 per pack
Let customers speak for us