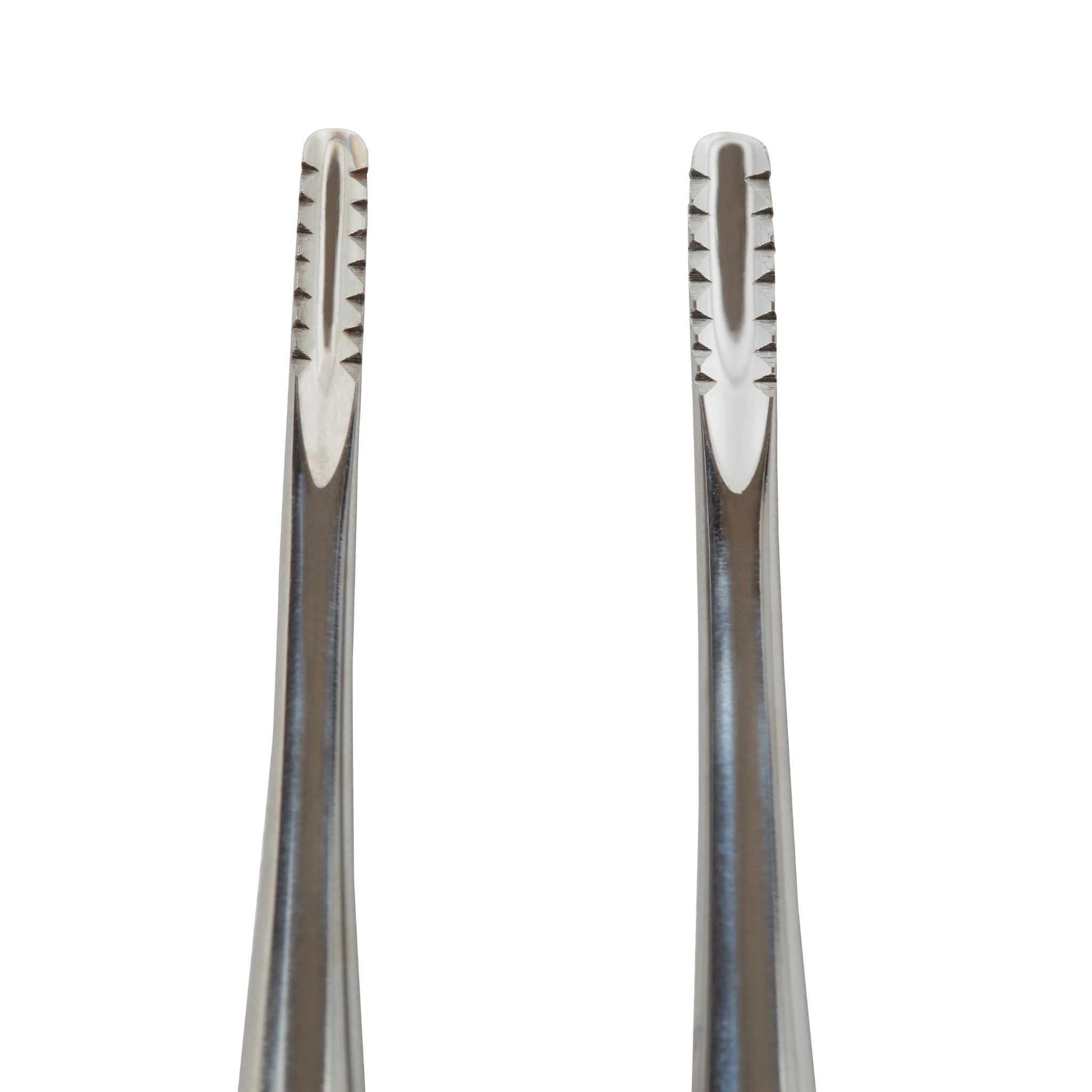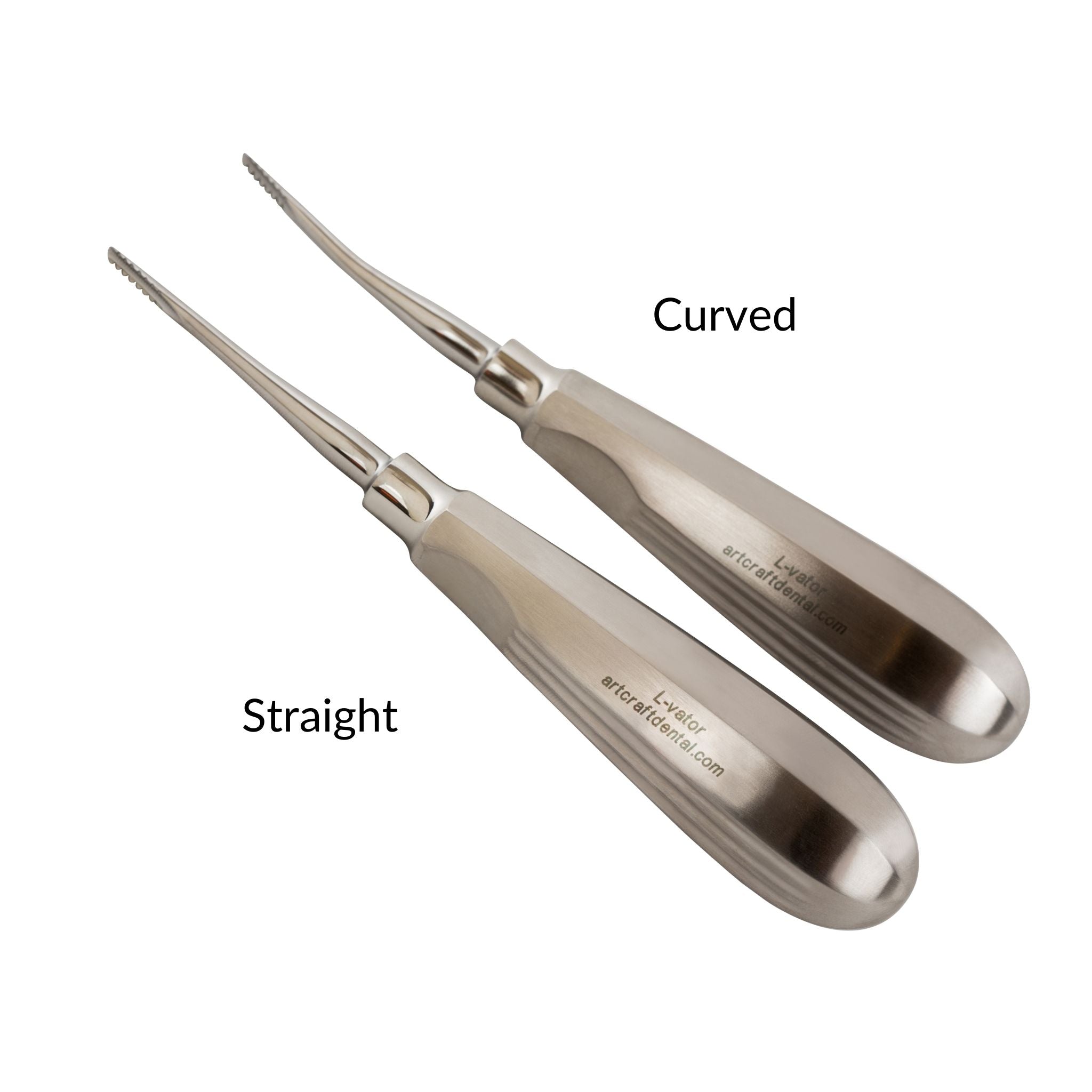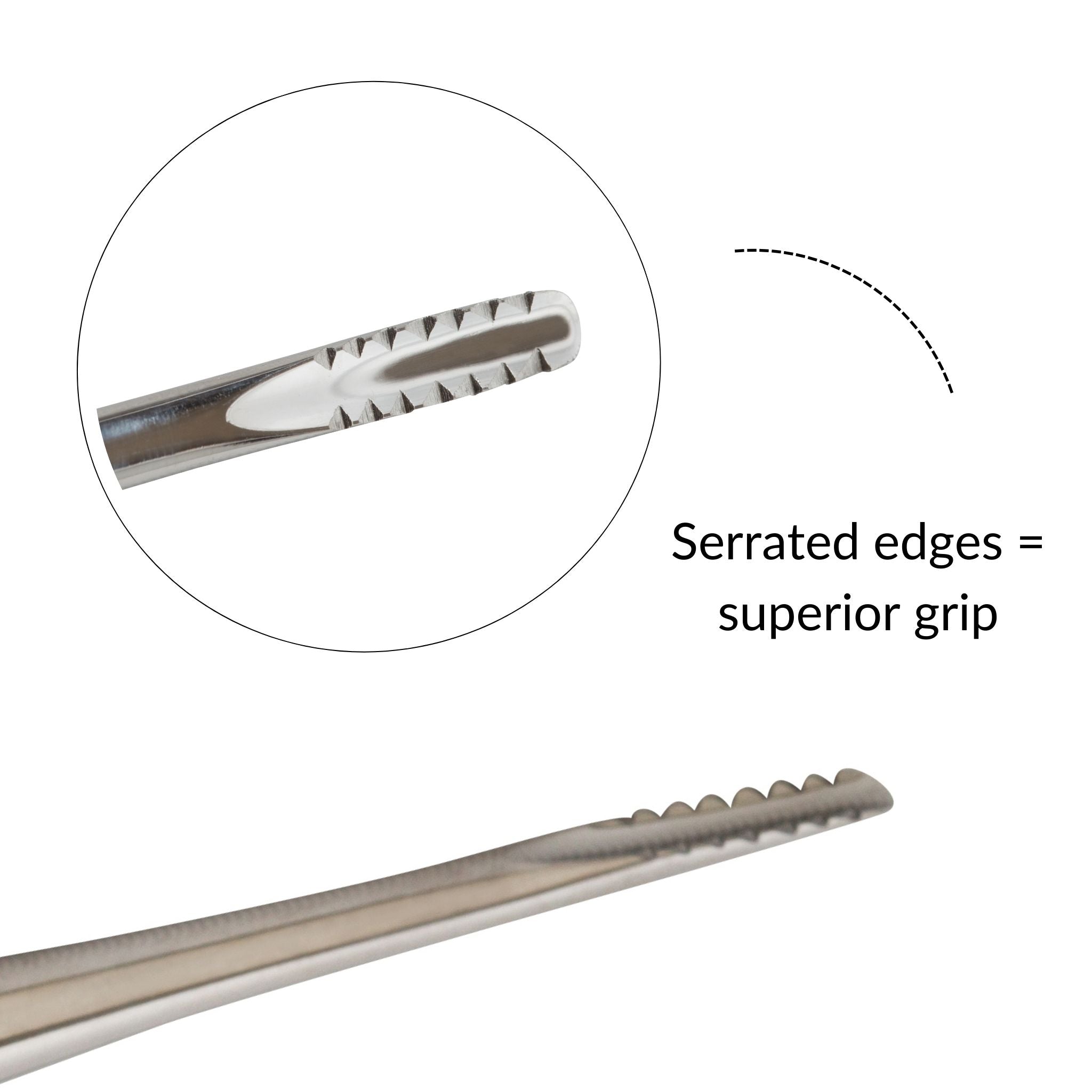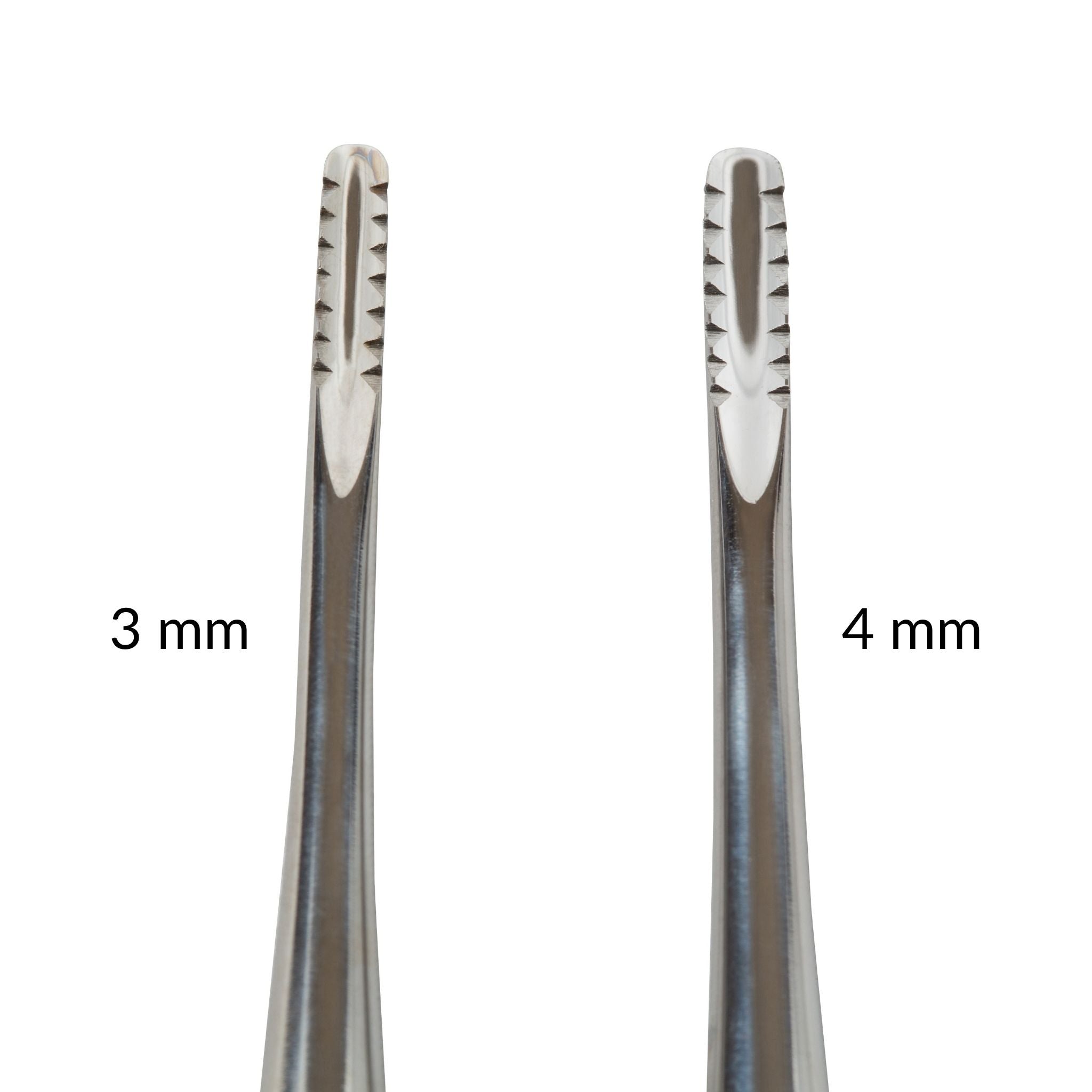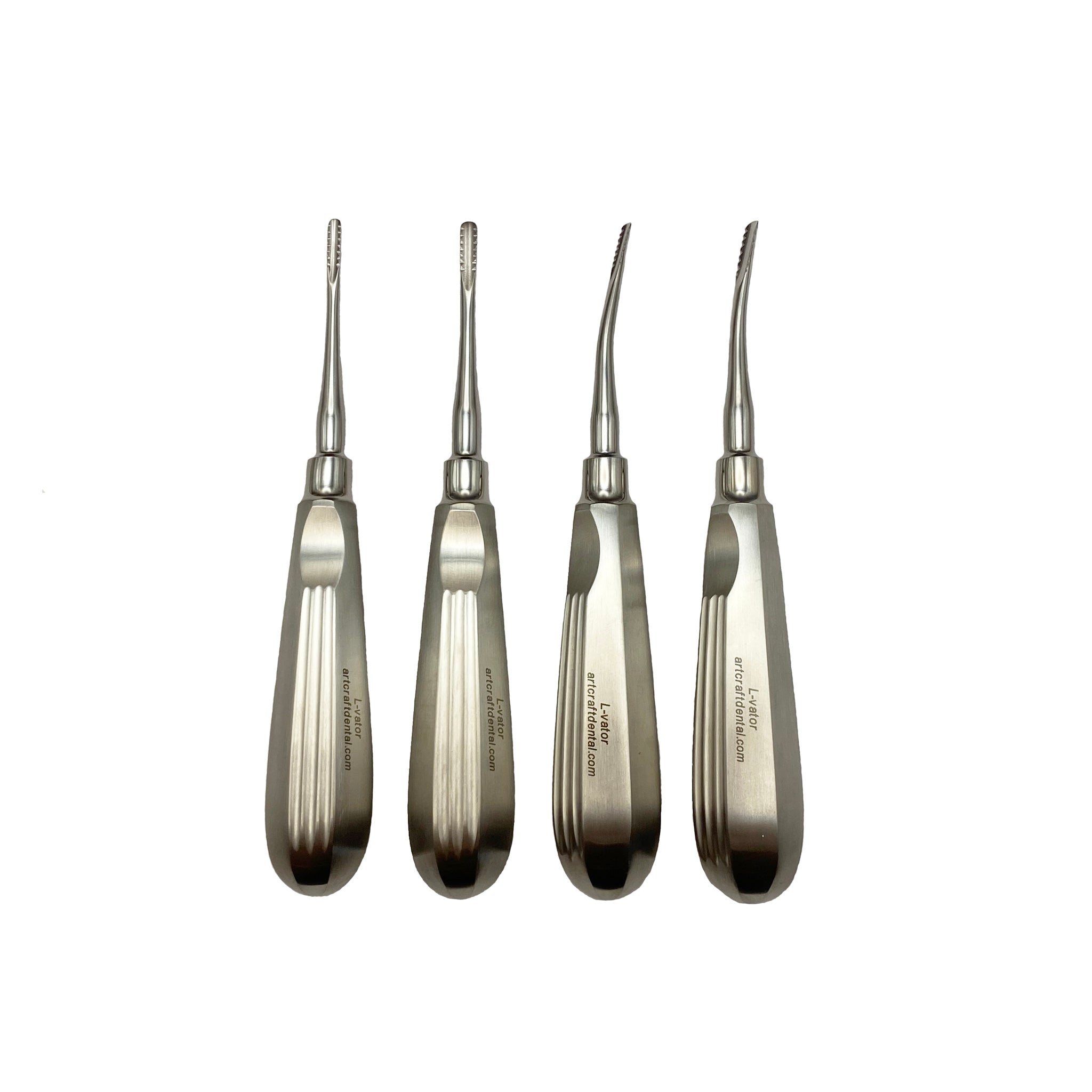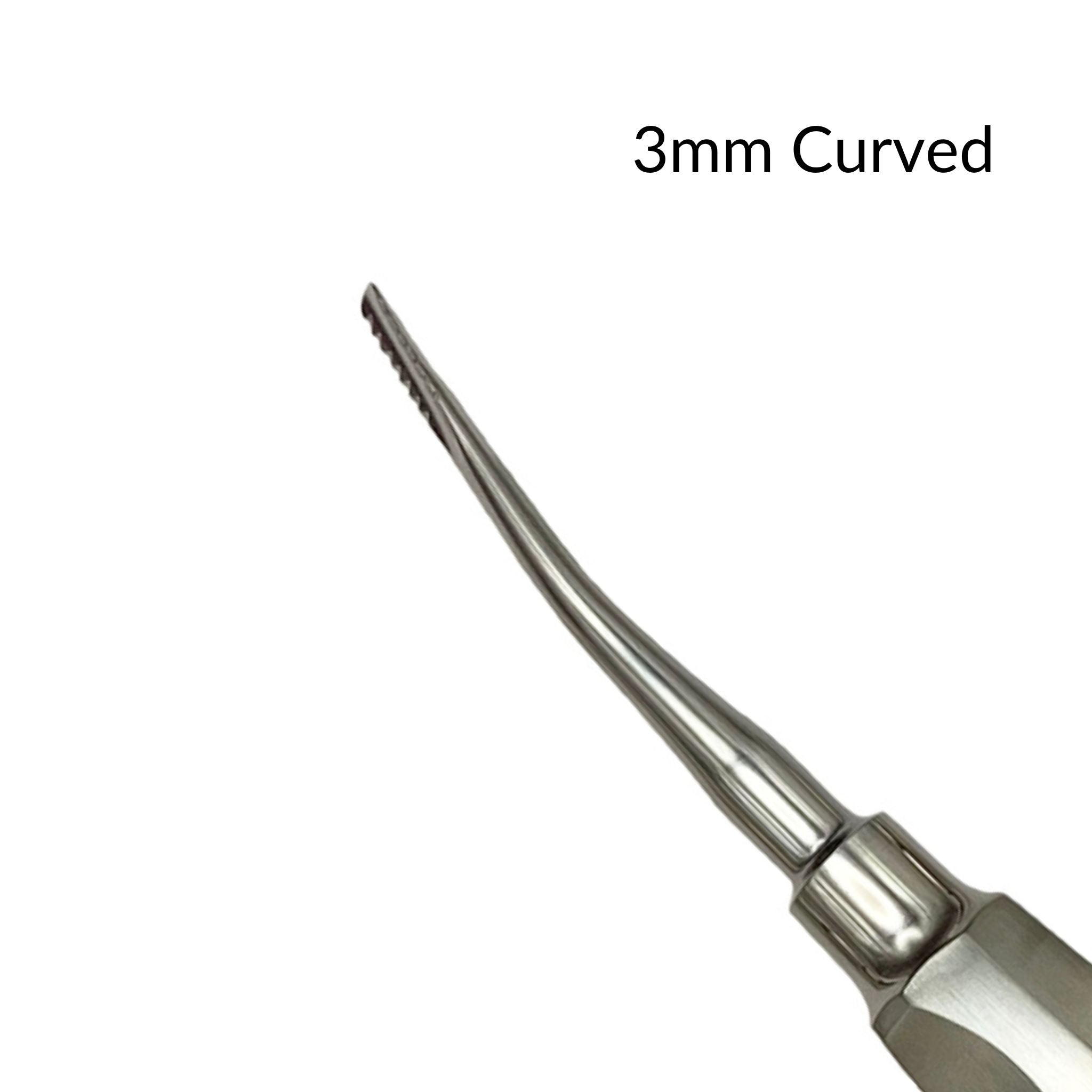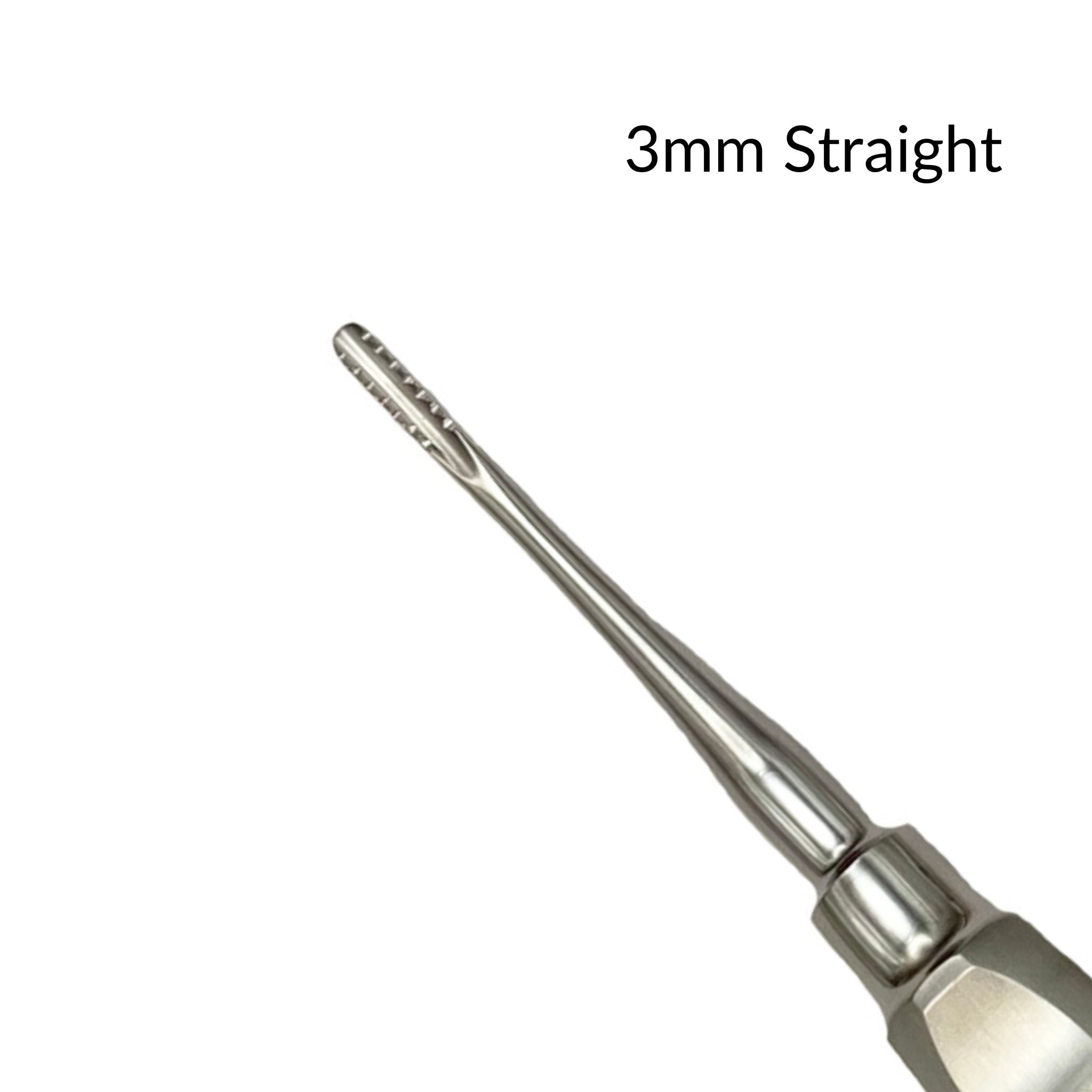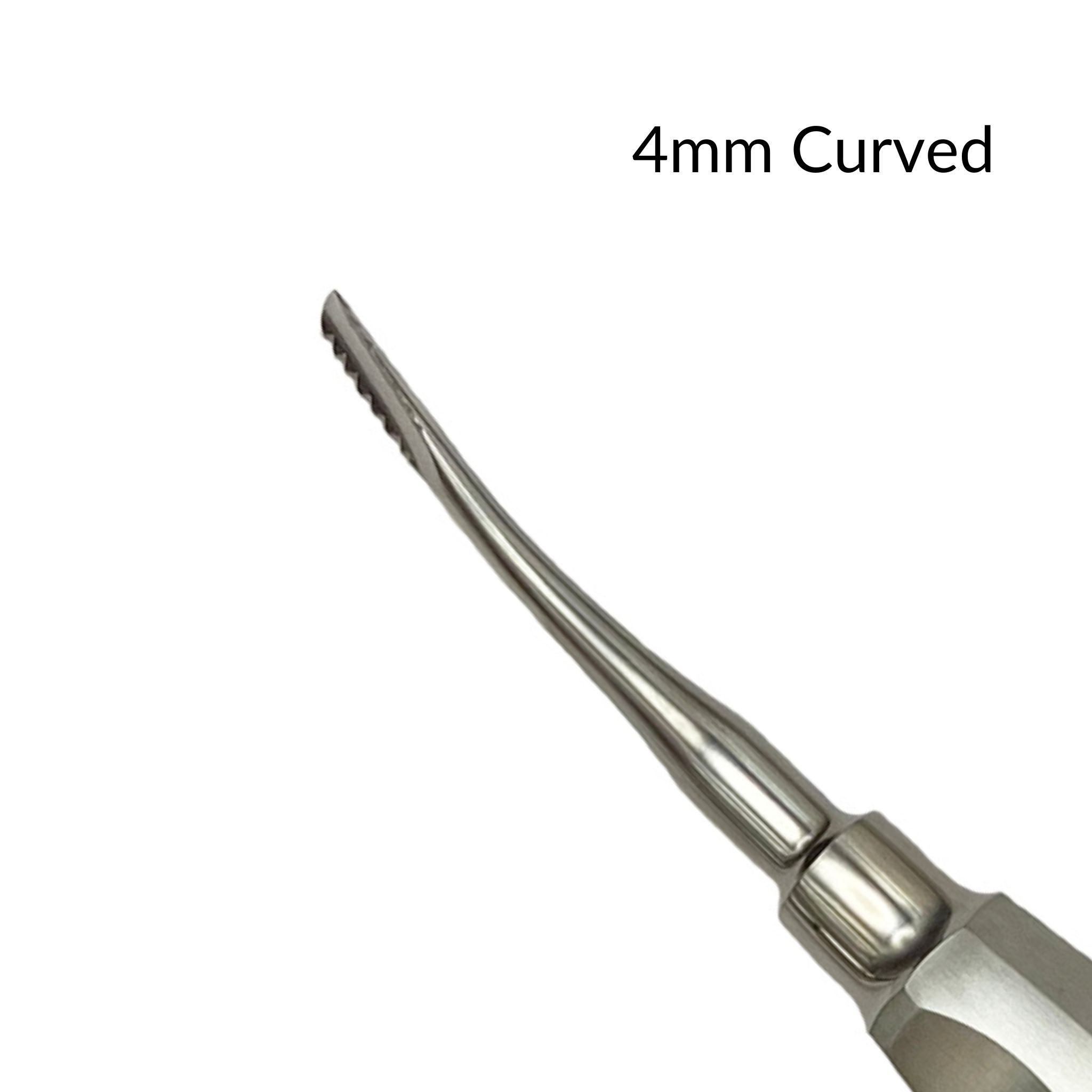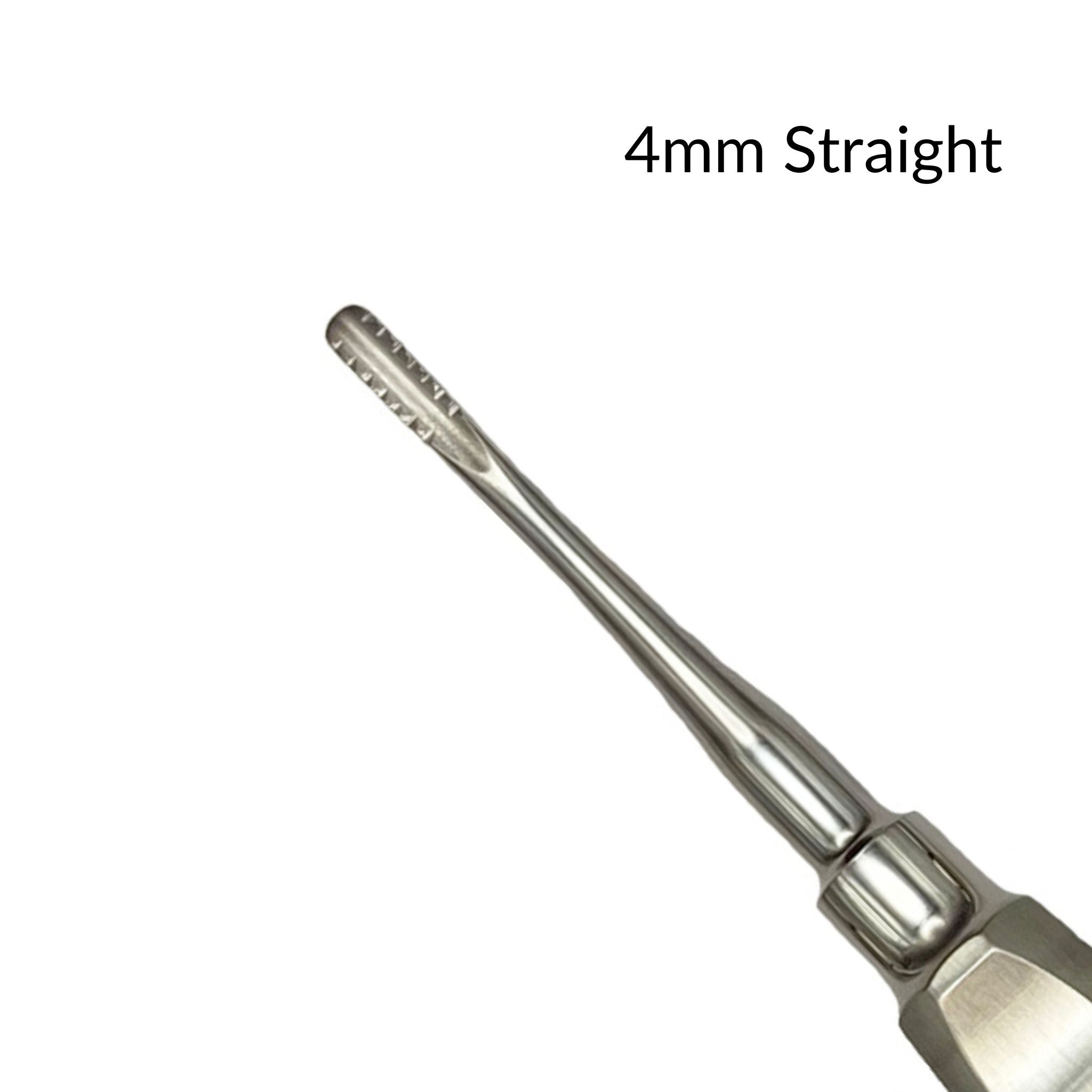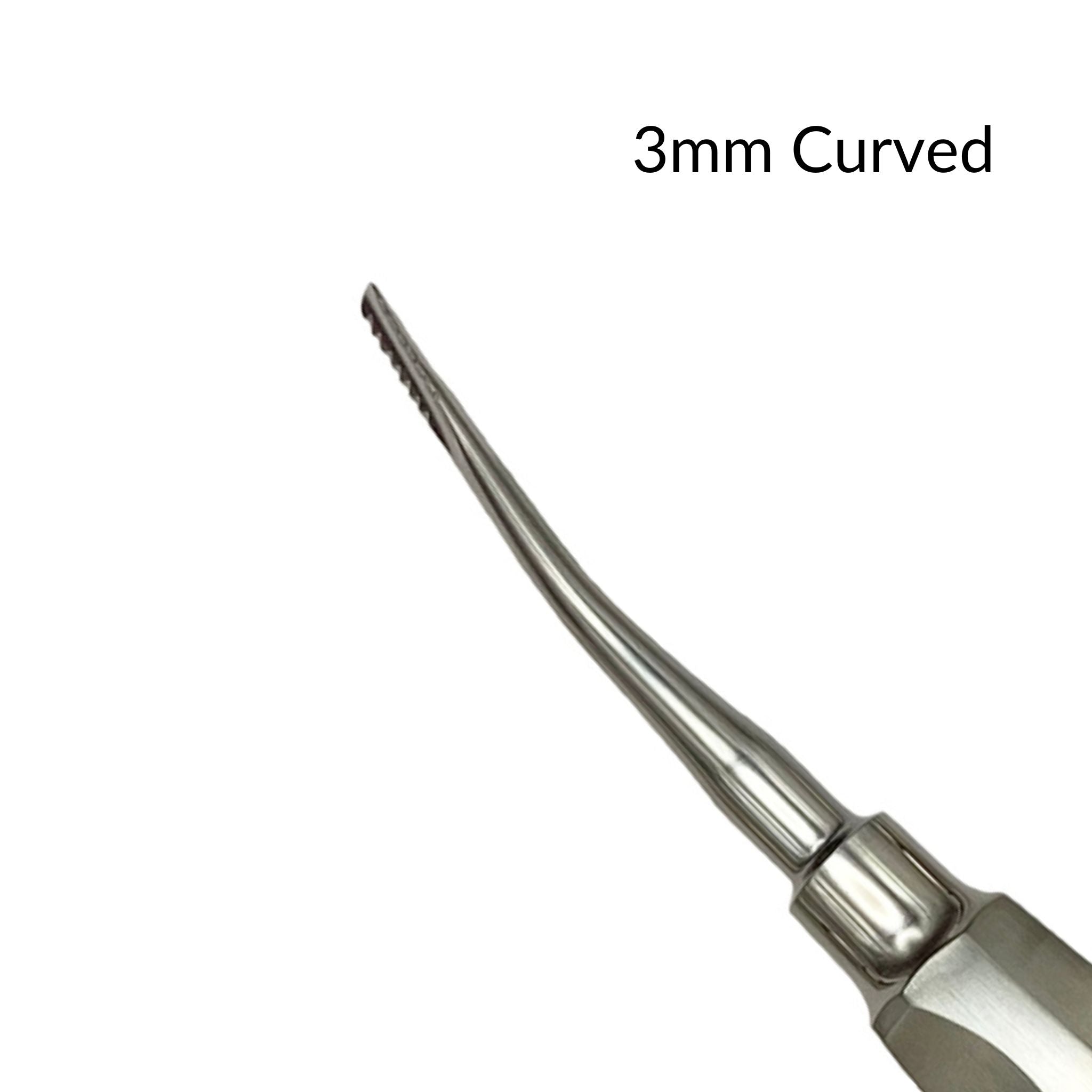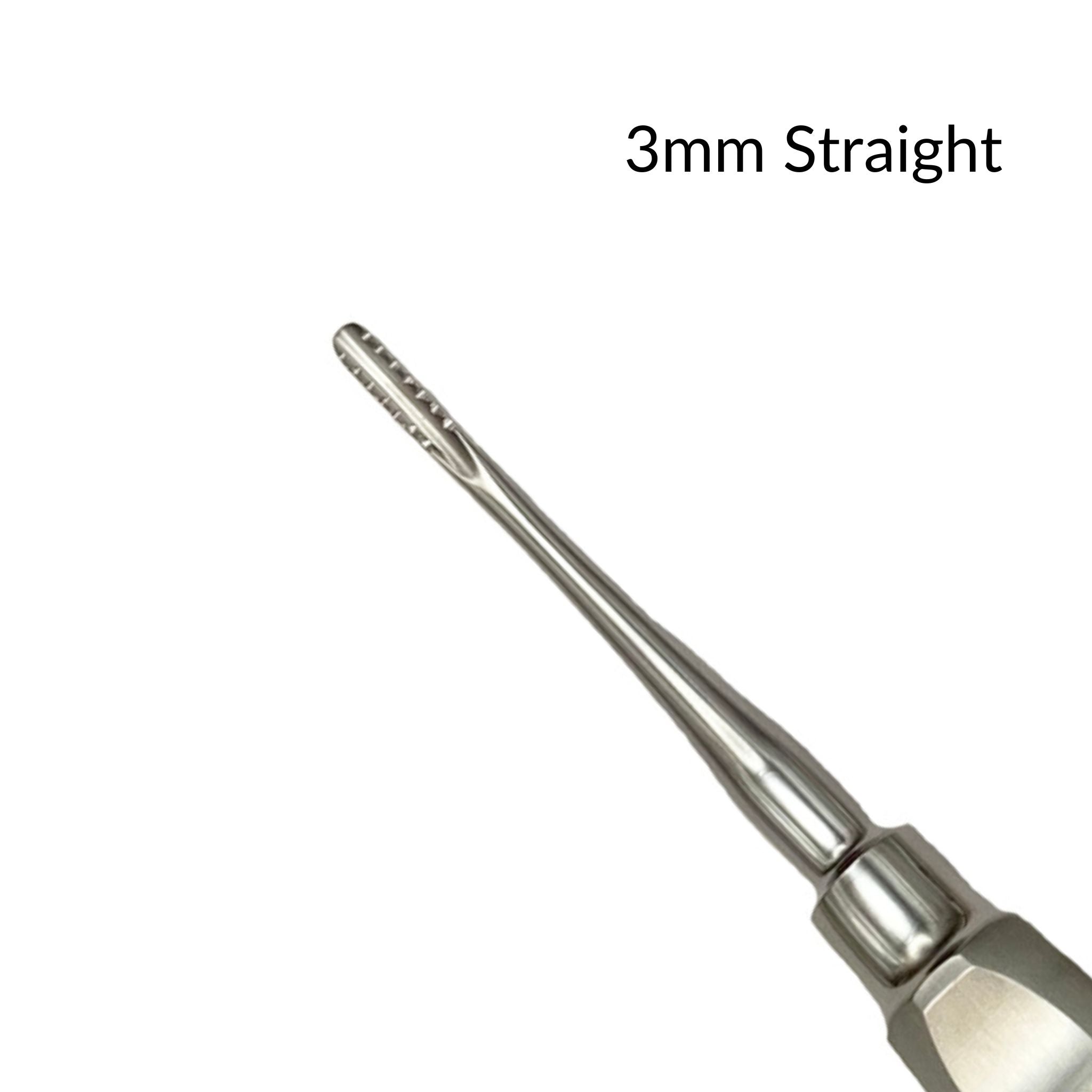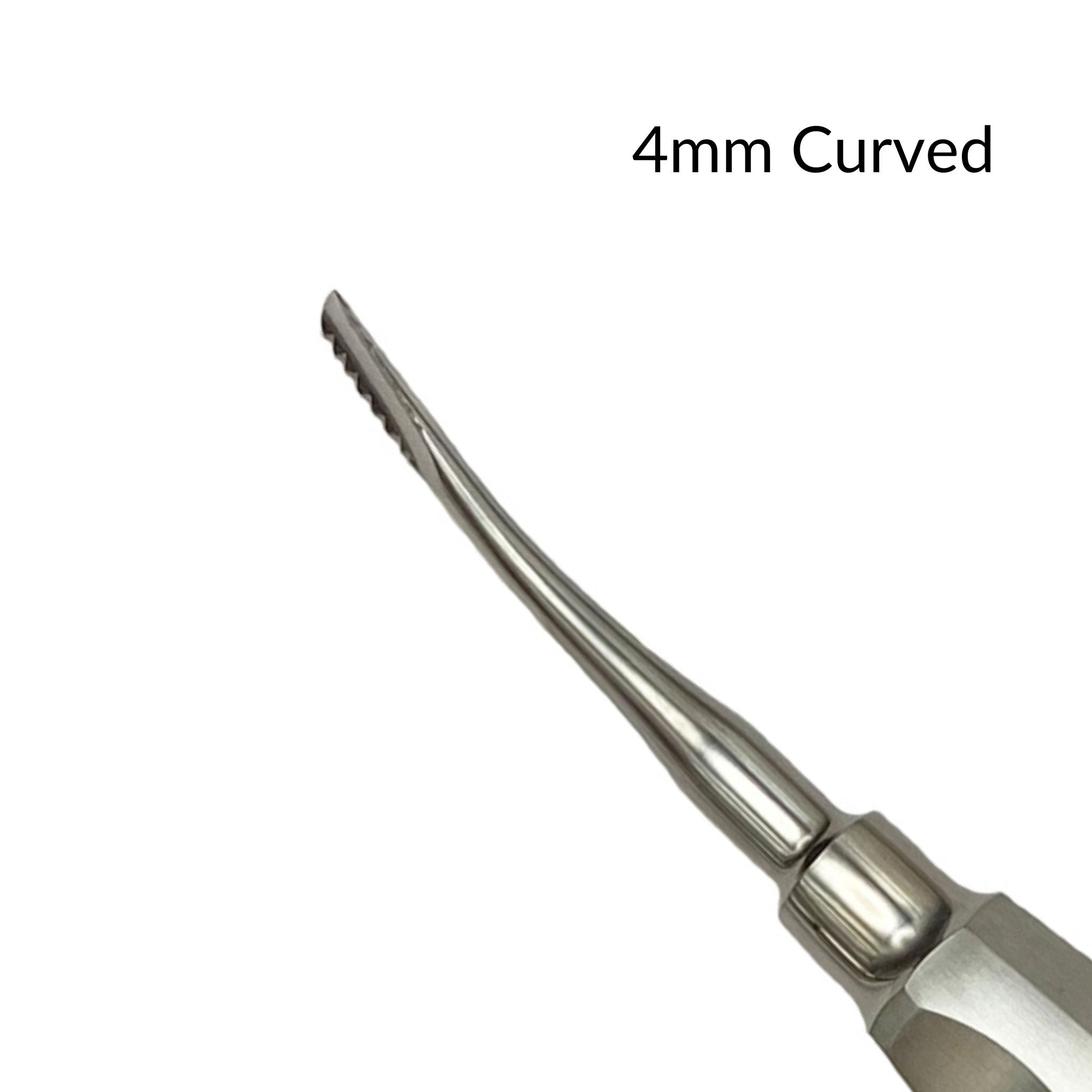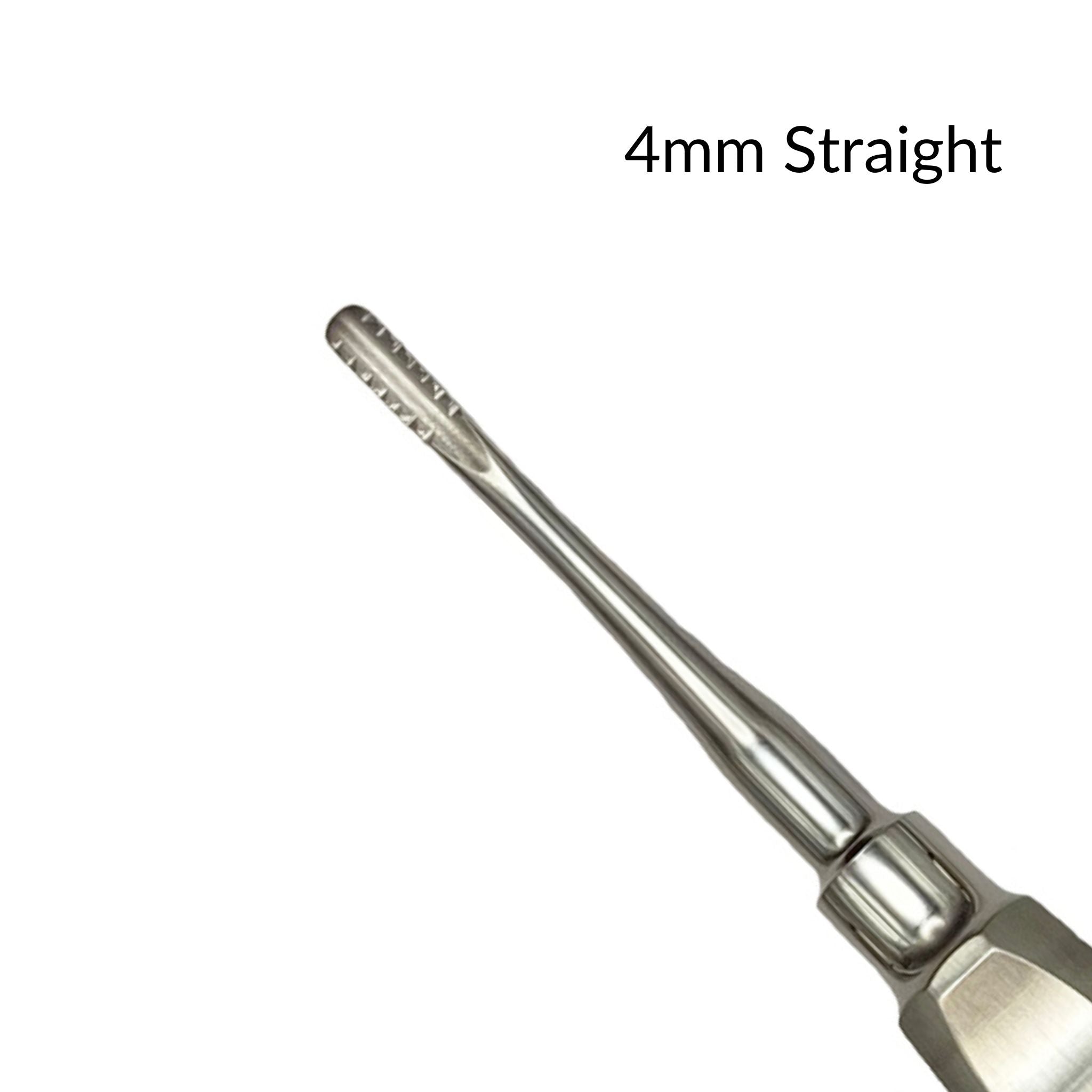 Style:
Set of all 4 (Best Value!)
Powerful lindo-levin style dental elevators with the most serrations of any brand on the market. The powerful, durable tips will not slip, they grab and won't let go. The serrated edges enable a superior grip with less slip.
"I love the sharpness and gripping ability of these elevators. They really hold on!"
L-Vators™ Common questions:
Single piece construction means that our L-vators™ are durable! Often times you will see cheap elevators on the market with soldered or glued on separate pieces - this creates weak points in the instruments which can cause it to break mid procedure!
Often time cheap Instruments will wear down and become dull much FASTER. They also tend to be made from poor quality materials like alloys that aren't true surgical stainless steel.
At ArtCraft Dental, we source only the best materials from all over the world. All of our instruments are made with the highest quality 420 Surgical French or German Stainless Steel.
We started with a simple mission: to make instruments that actually work for the job at hand. All of our instruments are designed by a Dentist, Dr. David Fyffe. We've spent over 30+ years developing tools that work. We are dedicated to solving dentistry's most vexing problems with our one-of-a-kind instruments.
Shipping and Trials:
Yes! Shipping is free on all orders (no minimum) to the United States. Also FREE shipping to the UK, Canada, Australia, and Mexico with minimum order. Plus free returns!
Yes! We offer free trials - Ship now, bill later. We will ship your instruments to you now, and bill your office later. Simply email us at hello@artcraftdental.com.
Please email us at anytime if you have questions! We are knowledgeable about our products – all made by dentists for dentists! You may email hello@artcraftdental.com or give us a call 1-877-340-1776.