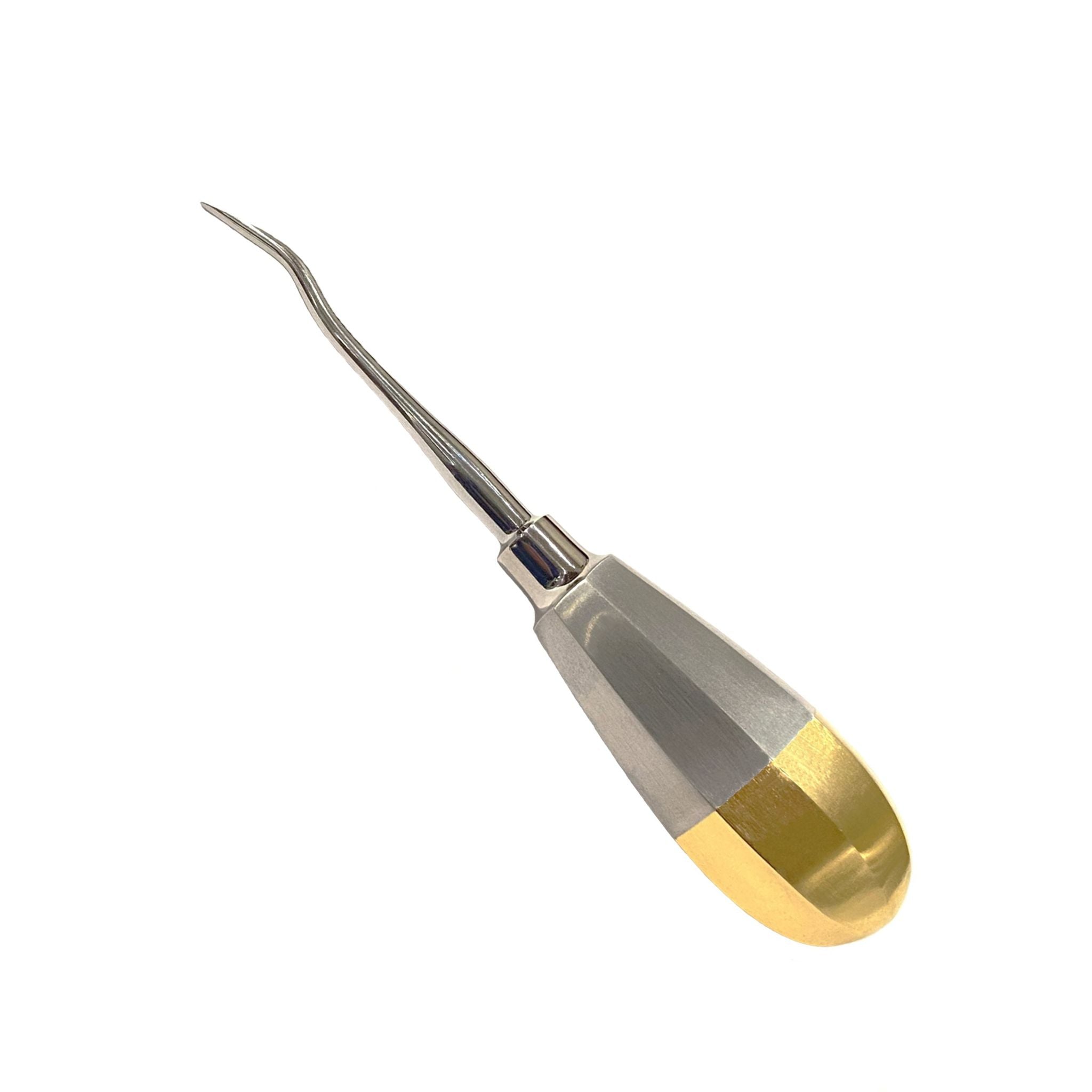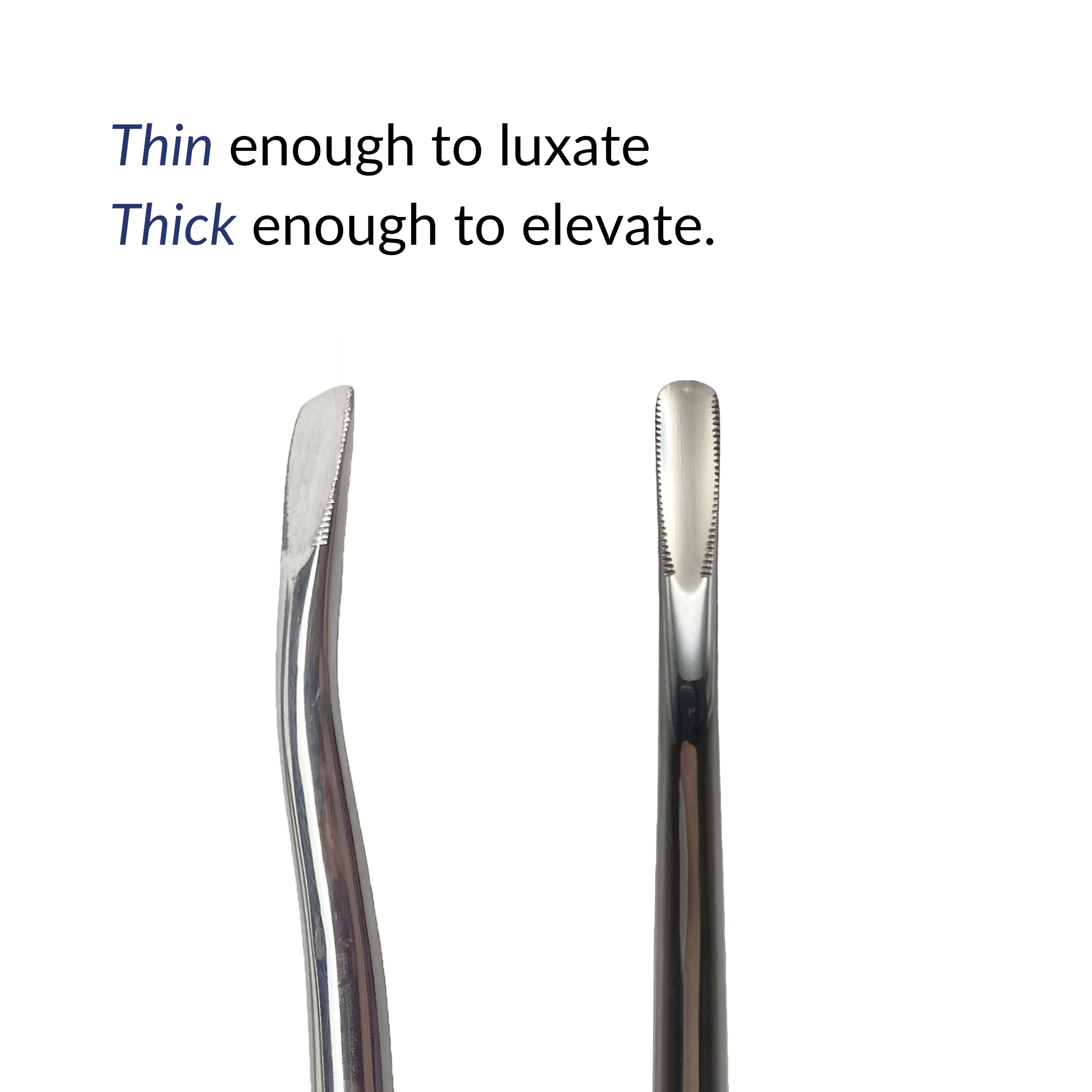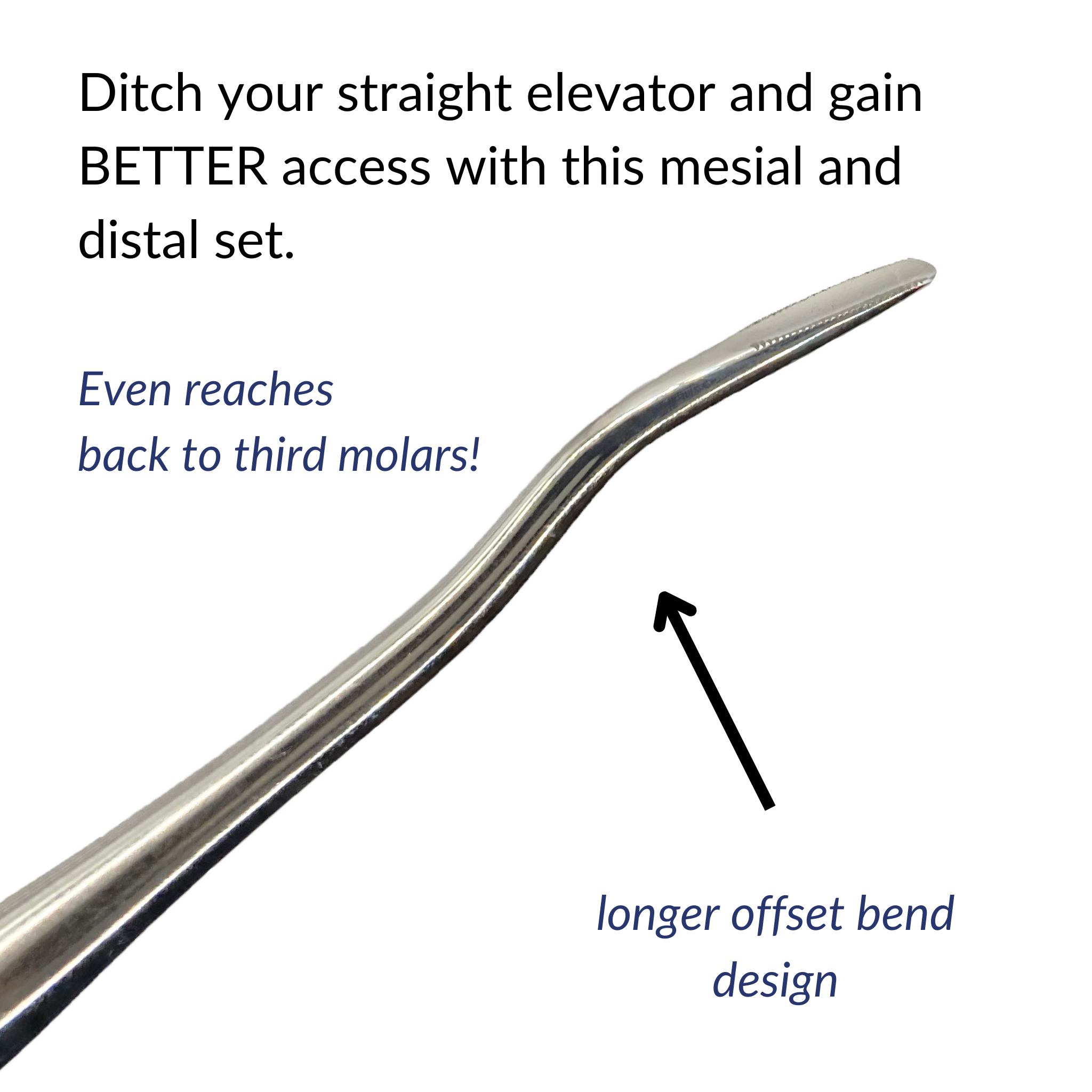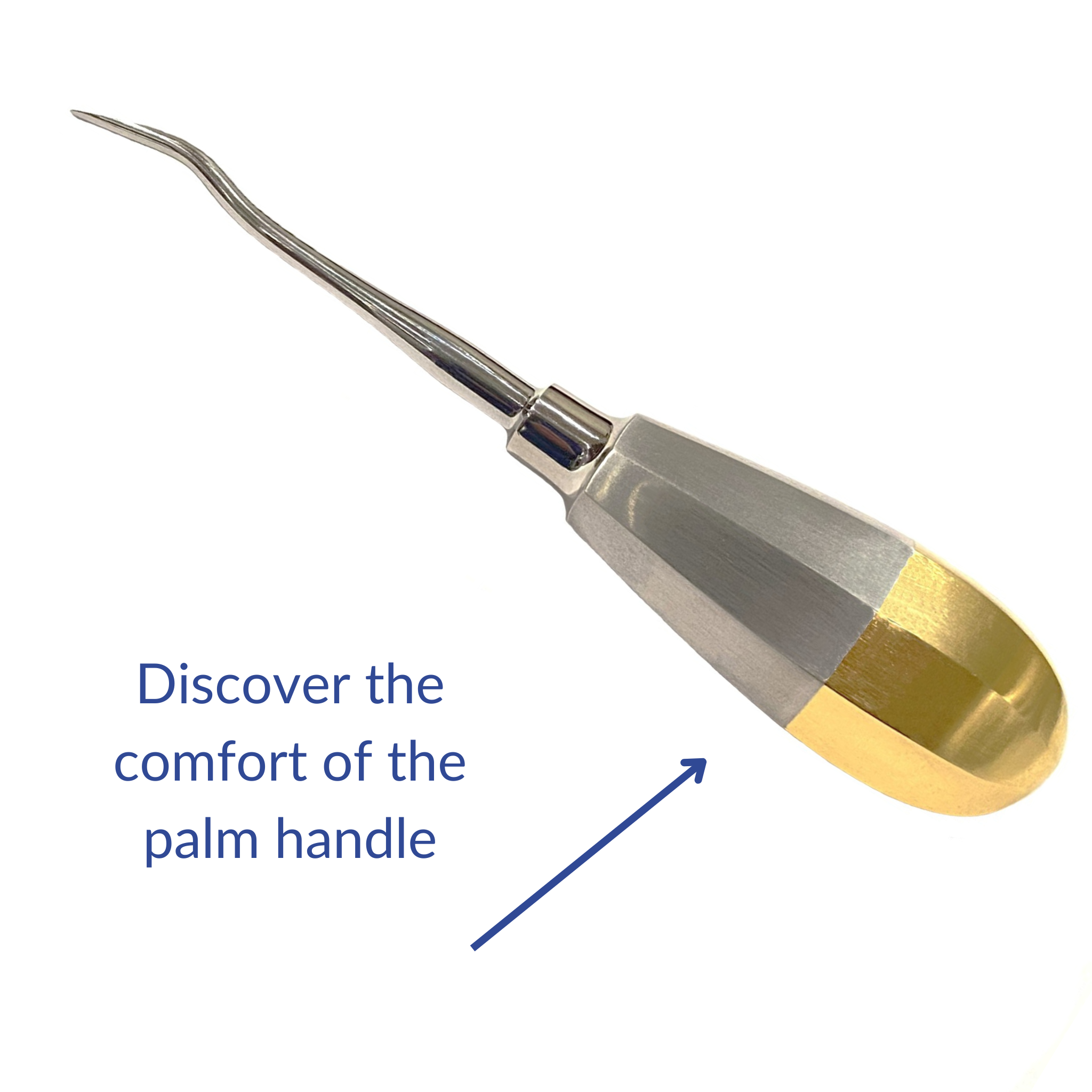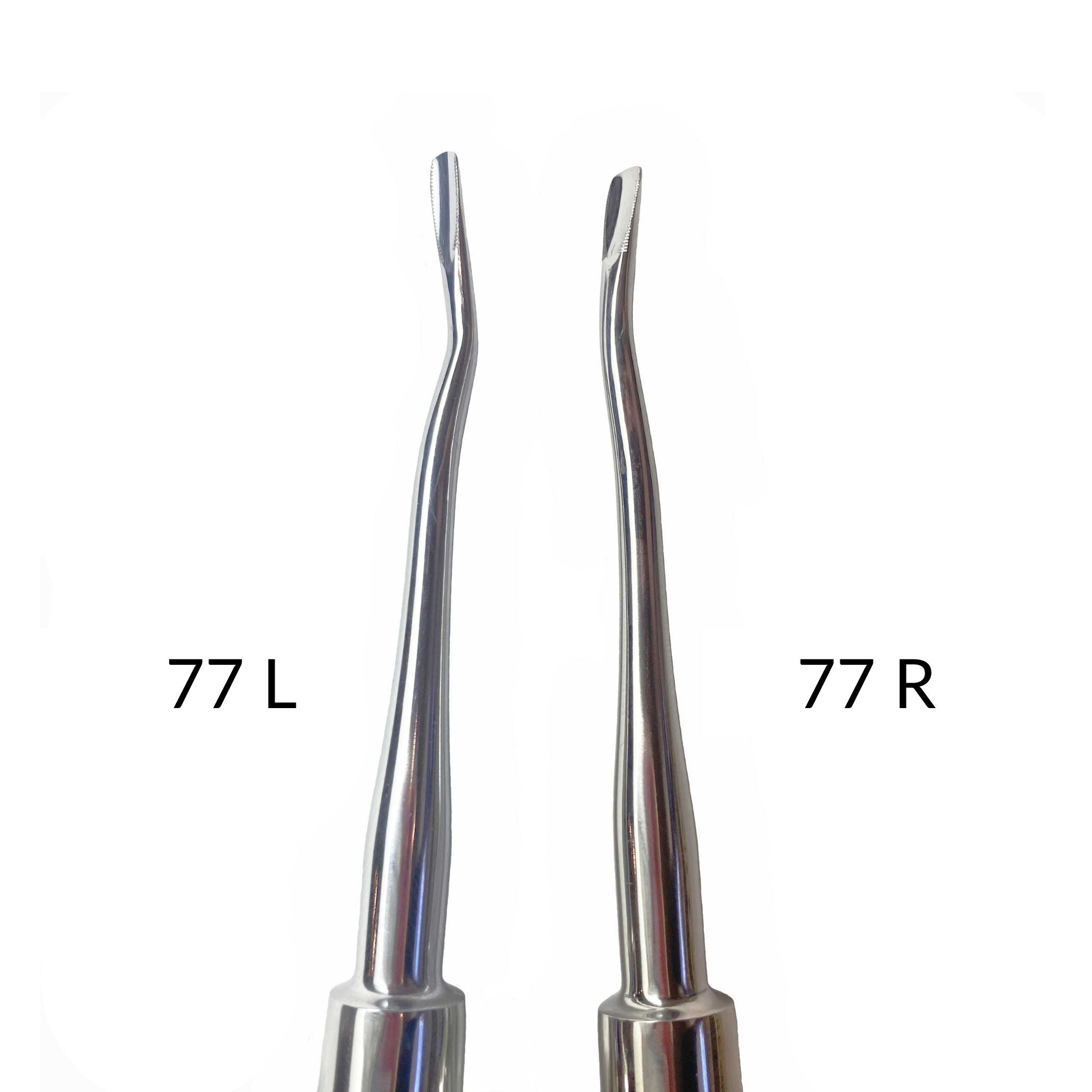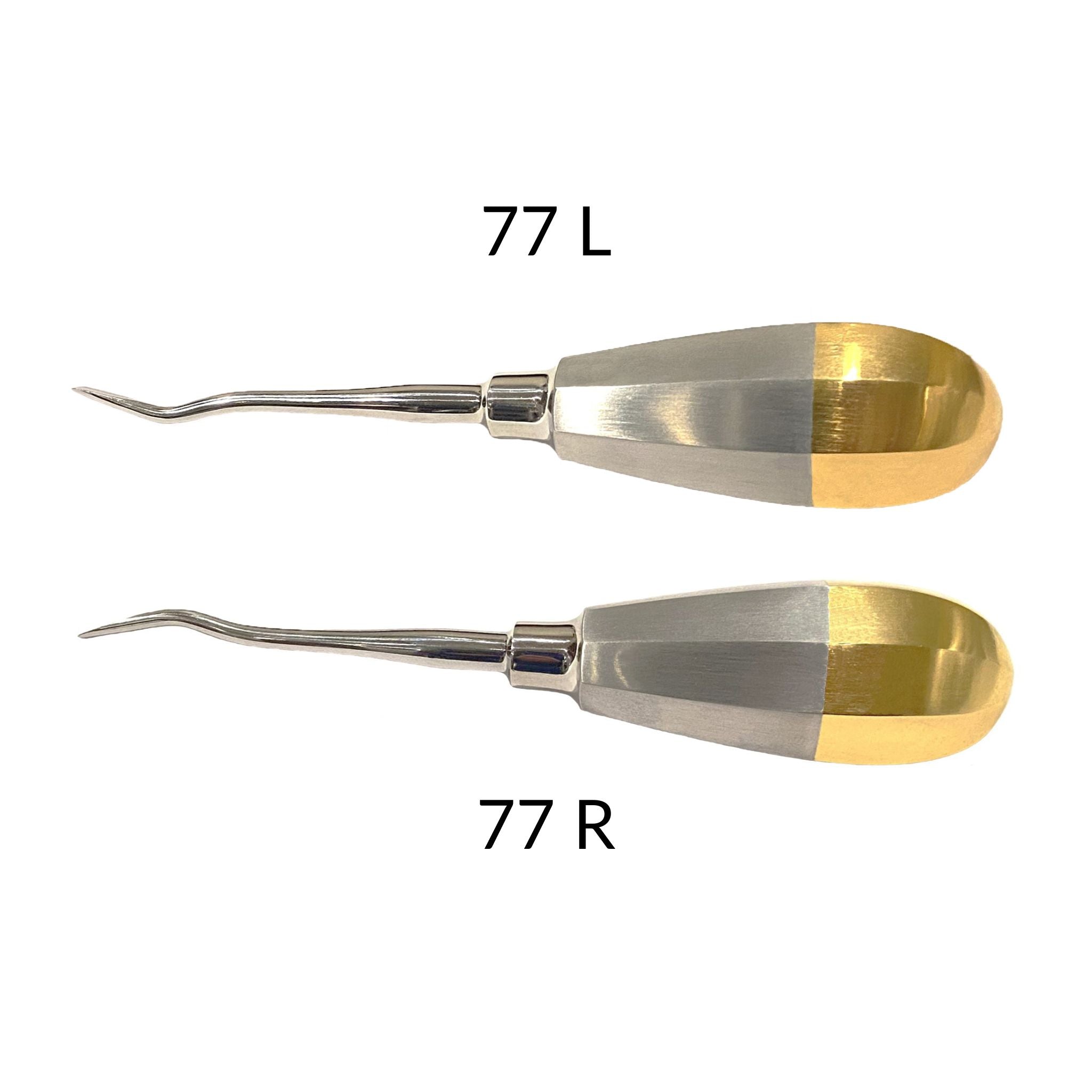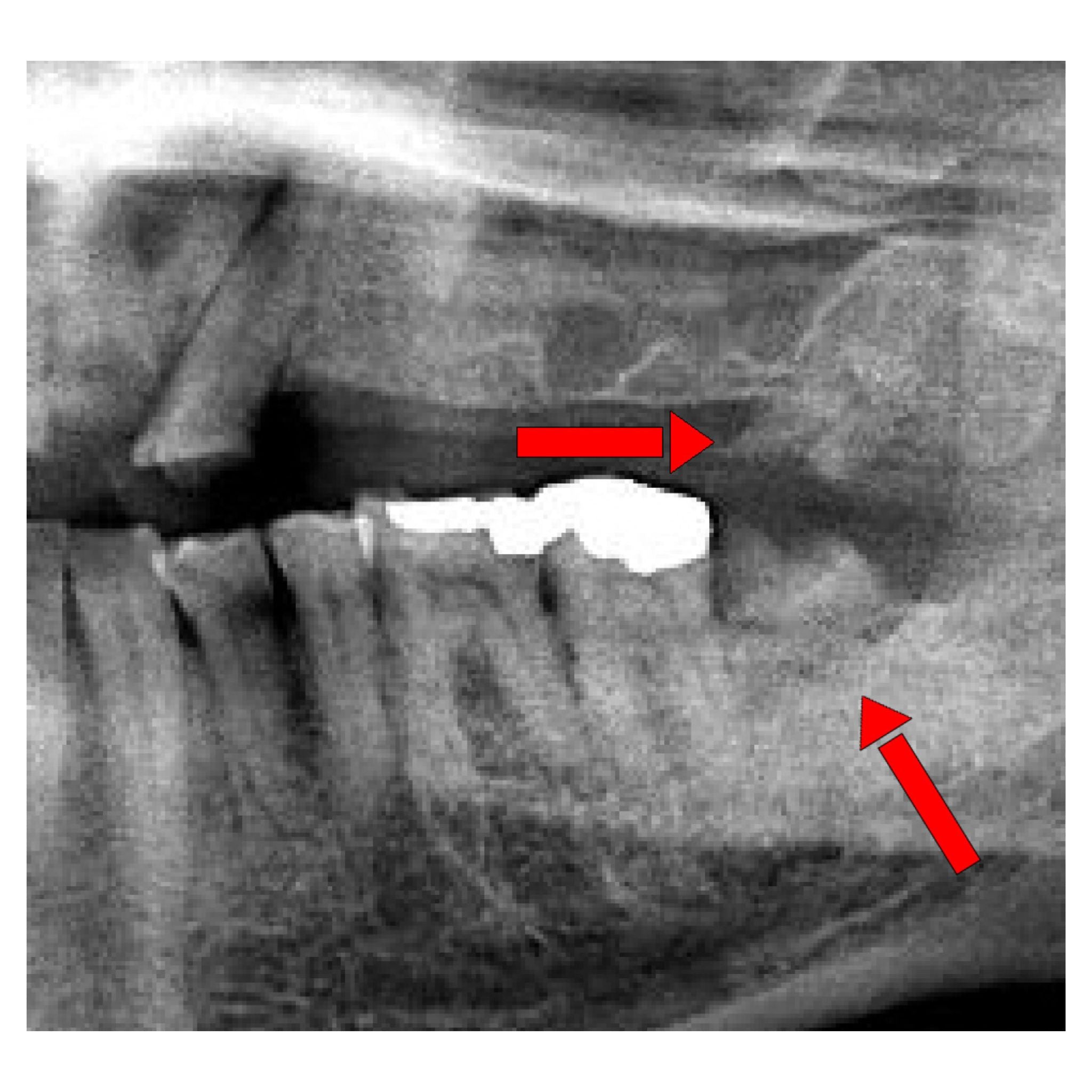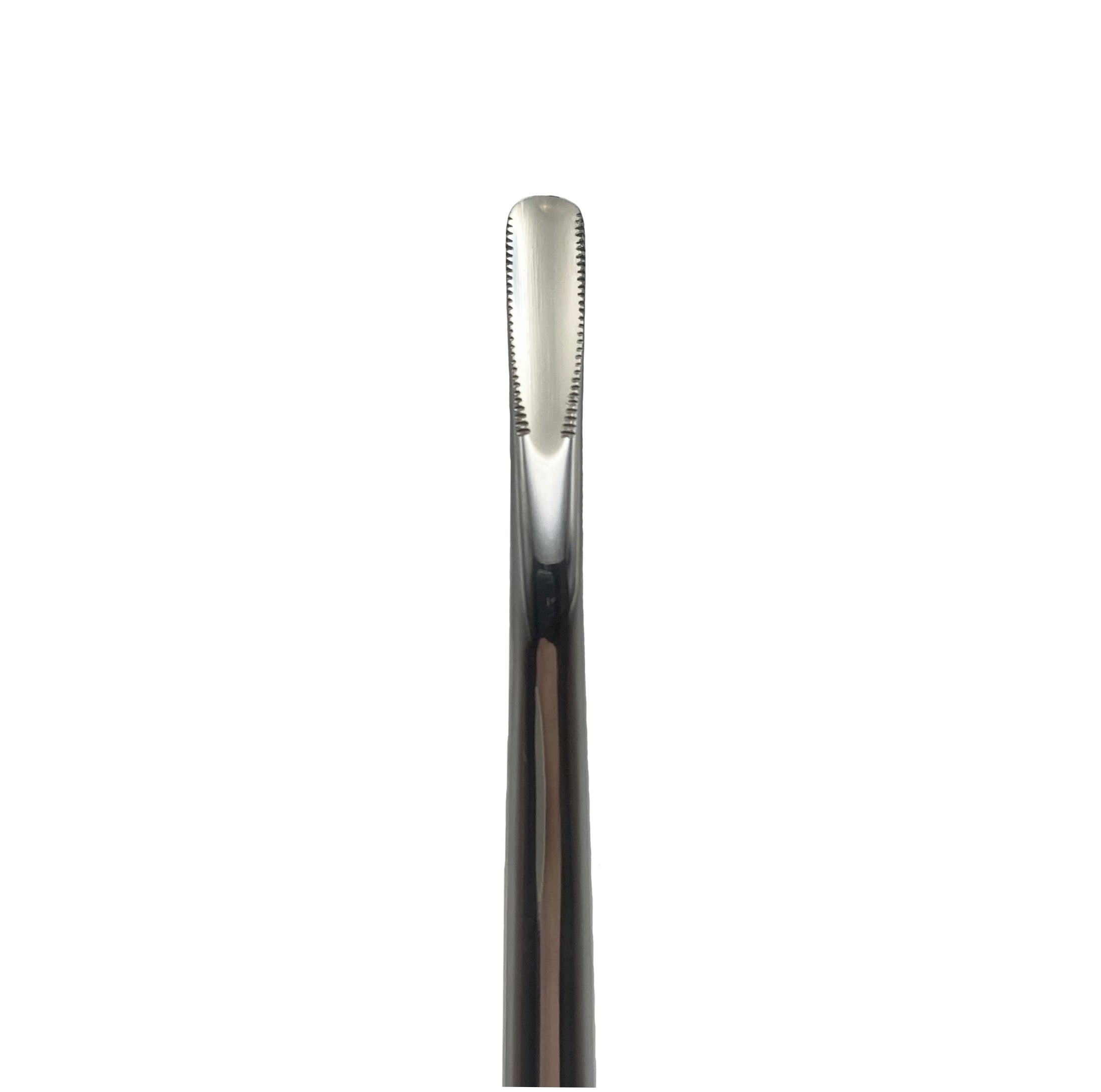 Style:
Set of both (Best value!)
Dentistry's most popular PDL elevator! …. except we made it better.
This instrument is uniquely designed for luxating and elevating posterior teeth. The thin tip can easily enter the PDL or reflect and release gingiva. The thick portion of the tip can be used as a standard interproximal elevator. Discover the convenience of REACH77™ . 77R for Mesial. 77L for Distal
Reach77™ Common questions:
We specially design Reach77™ with a longer offset bend - giving you better access. It reaches to posterior areas. Even third molars! In addition, the palm handle makes it comfortable in your hands.
At ArtCraft Dental, we source only the best materials from all over the world. All of our instruments are made with the highest quality 420 Surgical French or German Stainless Steel.
We started with a simple mission: to make instruments that actually work for the job at hand. All of our instruments are designed by a Dentist, Dr. David Fyffe. We've spent over 30+ years developing tools that work. We are dedicated to solving dentistry's most vexing problems with our one-of-a-kind instruments.
Shipping and Trials:
Yes! Shipping is free on all orders (no minimum) to the United States. Also FREE shipping to Canada with minimum order of $160.
Yes! We offer free trials - Ship now, bill later. We will ship your instruments to you now, and bill your office later. Simply email us at hello@artcraftdental.com.
Please email us at anytime if you have questions! We are knowledgeable about our products – all made by dentists for dentists! You may email hello@artcraftdental.com or give us a call 1-877-340-1776.