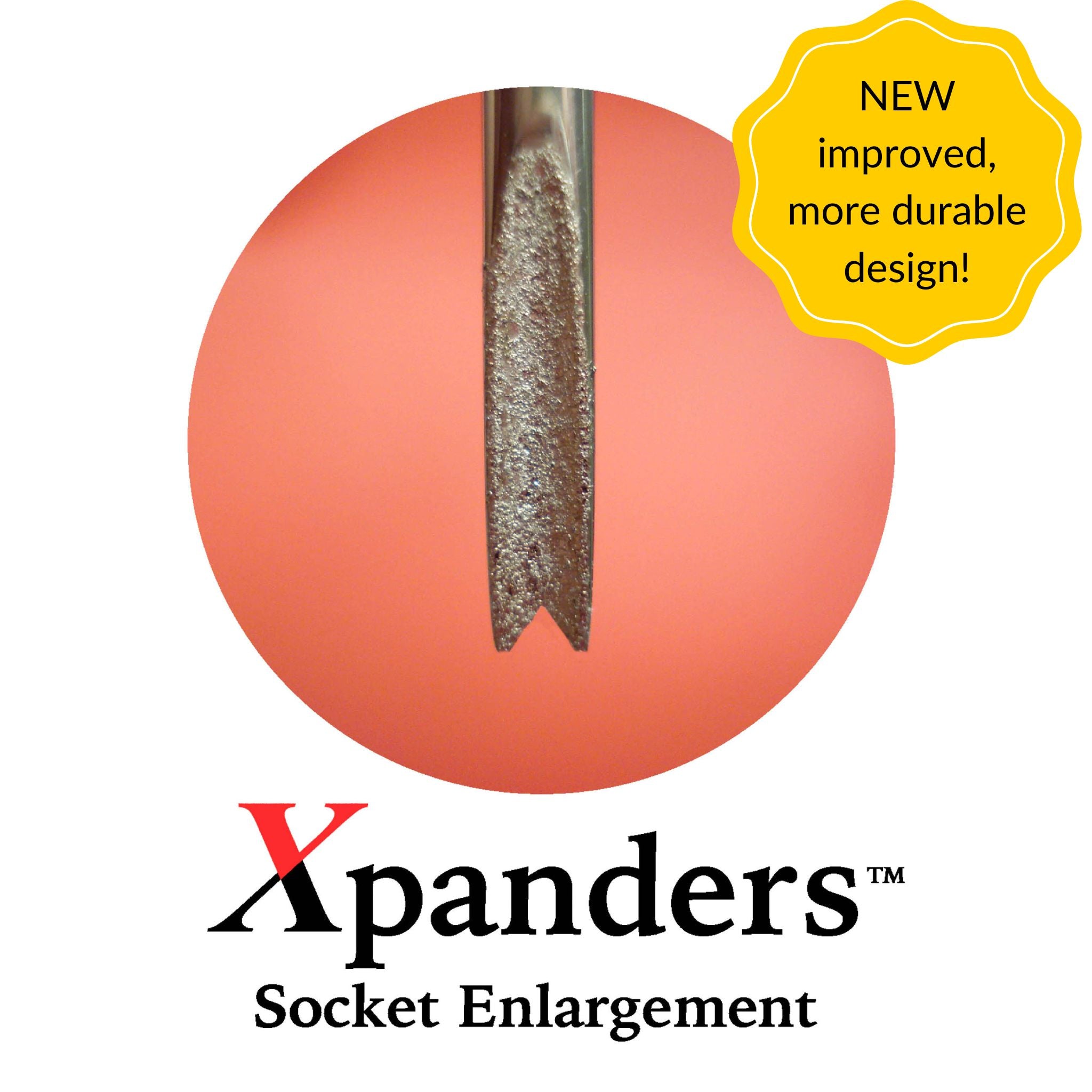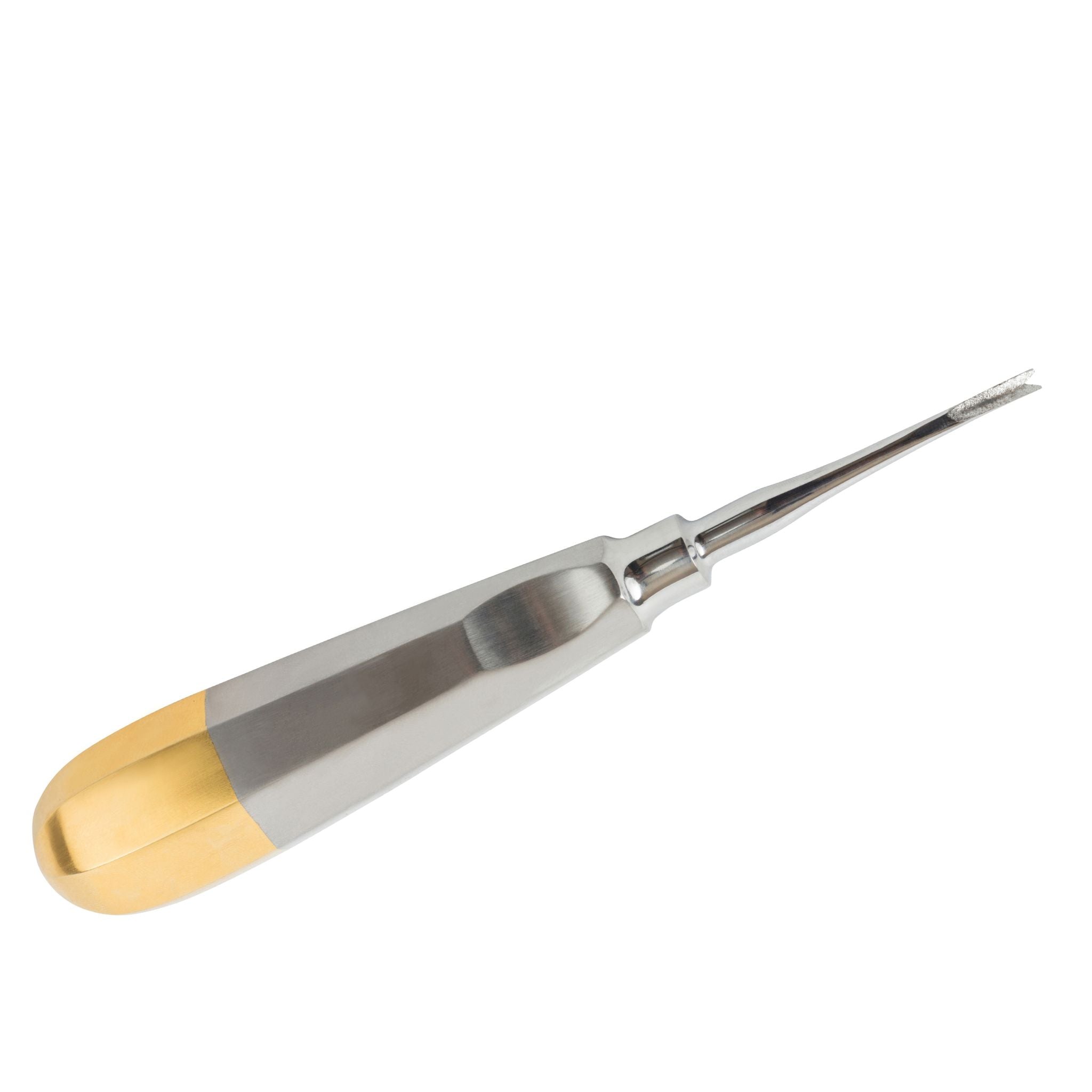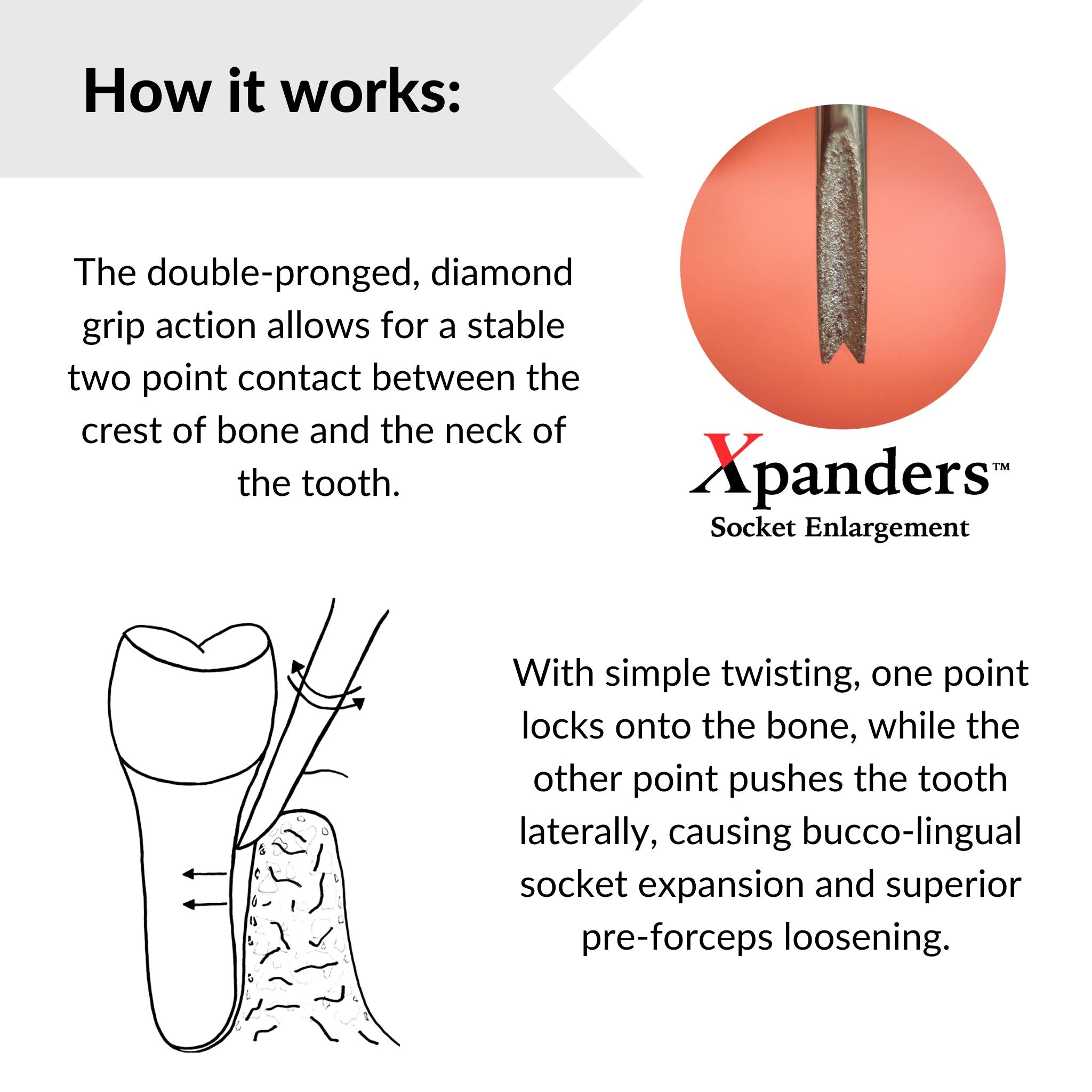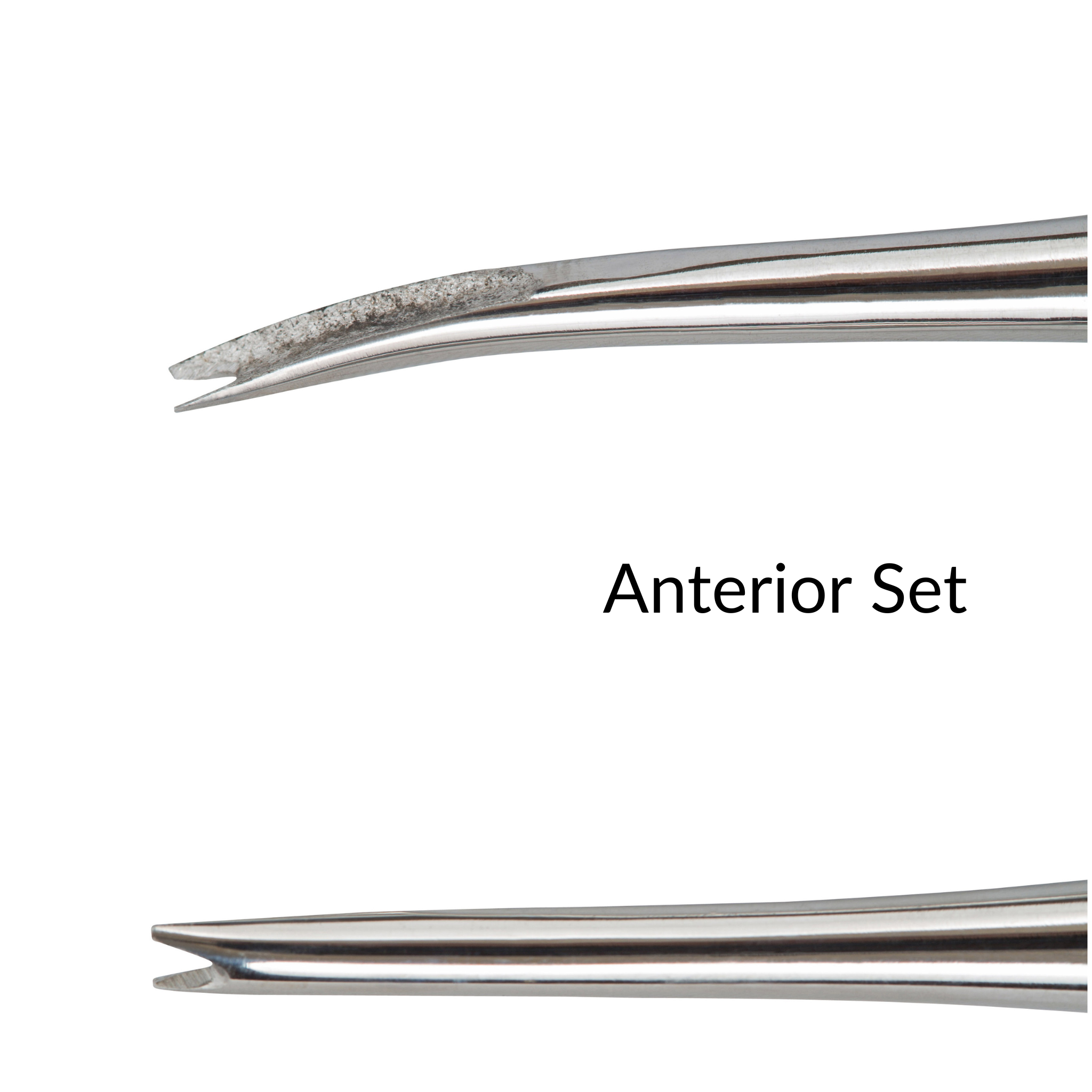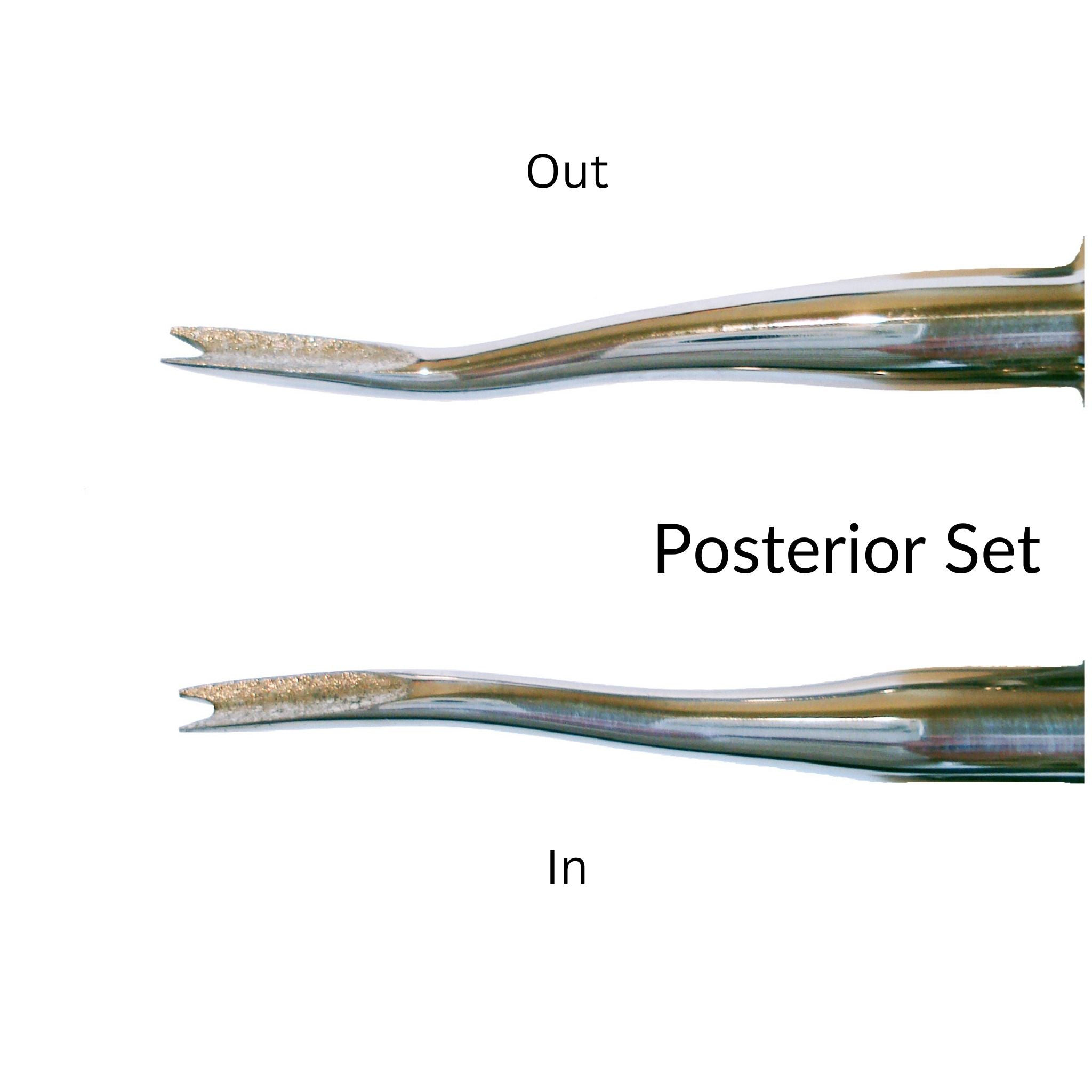 Style:
Set of all 4 (Best value!)
Xpanders™ are the most atraumatic elevators devised to date.
Just a small amount of penetration into the PDL space is all that is needed for maximum lateral tooth movement. The more movement you can get with a dental elevator prior to the use of forceps, the less likely root tips will break off. These intra-ligamental elevators are an absolute necessity in any modern dental office.
The double-pronged, diamond grip action allows for a stable two point contact between the crest of bone and the neck of the tooth.  With simple twisting, one point locks onto the bone, while the other point pushes the tooth laterally, causing bucco-lingual socket expansion and superior pre-forceps loosening. Get the full power of 360 degree socket expansion with Xpanders™. 
"These are nothing short of fantastic! The first time I used Xpanders on a broken down canine, I was amazed and grateful. A worthy addition to my OS arsenal."
I am confident that all dentists who do extractions will find the Xpander a valuable addition to their practices. Doctors who place implants into extraction sites will immediately see how much of the socket is preserved while the tooth is easily extracted to make immediate implant placement likely in all areas of the mouth.
Xpanders™ Common questions:
Engage the sulcus and PDL at any of the 4 corners of the tooth.  Keep the instrument tip upright at a 30 degree angle with the long axis of the tooth.  Push and twist the instrument repeatedly until bucco-lingual movement is achieved.
Do not bend the Xpanders™ backward, like a shovel.  Do not approach the tooth from a direct sideways 90 degree angle, like you would using a straight, conventional elevator. These angles and motions will bend the tips.
At ArtCraft Dental, we source only the best materials from all over the world. All of our instruments are made with the highest quality 420 Surgical French or German Stainless Steel.
We started with a simple mission: to make instruments that actually work for the job at hand. All of our instruments are designed by a Dentist, Dr. David Fyffe. We've spent over 30+ years developing tools that work. We are dedicated to solving dentistry's most vexing problems with our one-of-a-kind instruments.
Shipping and Trials:
Yes! Shipping is free on all orders to the UK with a minimum order of £100.
Yes! Try it out, and if you're not completely satisfied with your purchase, we offer a full refund within 60 days. Simply email us at hello@artcraftdental.com.
Please email us at anytime if you have questions! We are knowledgeable about our products – all made by dentists for dentists! You may email hello@artcraftdental.com or give us a call 1-877-340-1776.
Other Dentists also bought....